Our Top 5 Fall Matcha Recipes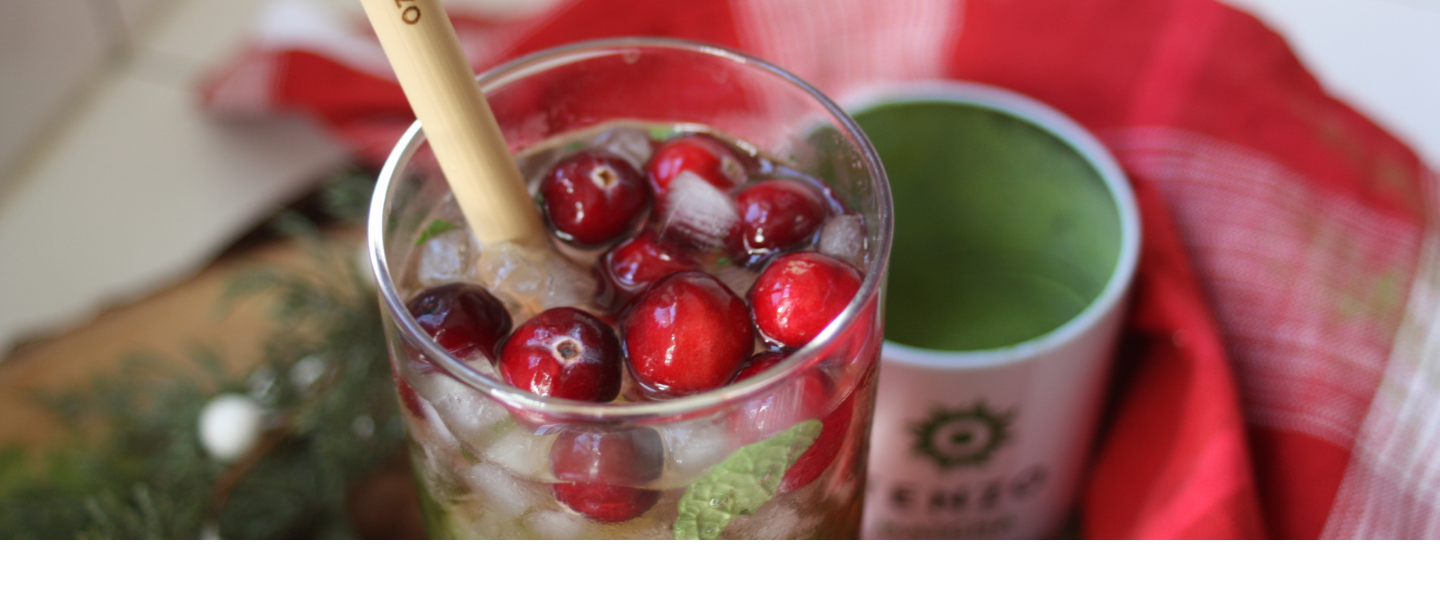 Fall is finally here, and we know just how to celebrate… With a roundup of our favorite fall matcha recipes. Whether you're curling up fireside, picking apples, or wandering through a pumpkin patch, these recipes are the perfect accompaniment. Expect comforting, warm spices, familiar flavors, and some new favorites. We've got a little matcha something for everyone here. 
You can't mention fall without whispers of the classic Pumpkin Spice Latte. It's beloved everywhere for a very good reason. It's delicious. We decided to upgrade this classic with a special Tenzo twist. It's the same warm, fall spices with a balanced sweetness and a superfood infusion. Matcha is the cherry on top in this homemade PSL. And, there is absolutely nothing basic about it. 
Get the recipe here. 
If you're not a pumpkin spice fan, this is the perfect place to start. Chai lattes are another classic fall favorite, and it's obvious why. The delicious and bold blend of spices works to warm you from the inside out, and you can't help but feel just a little more cozy with each sip. Sprinkle (or whisk) in a little matcha, and you've got something that powers you up for the day as well. The Matcha Chai Latte is like a sweater in a cup. Try on this new drink and get ready for the day. 
Get the recipe here. 
Just as fall starts to dip its toes into winter, we begin to see the emergence of a classic, holiday flavor- gingerbread. So of course, we couldn't let the season pass without a mention of one of our favorite flavor combinations, ginger and matcha. To sip on this drink is to step into a matcha-fueled winter wonderland. Shake off the cool weather and warm up with your new winter favorite. 
Get the recipe here. 
Warm winter spices are perfect for combatting wintery weather but sometimes, you need something a little brighter. And for those times, we have the Cranberry Matcha Mojito. Perfect for holiday parties, this vibrant and festive drink features fresh mint, lime, cranberries, rum, and of course, matcha. Kick back and relax with a cup or make a large batch to serve up a your next party. There's no doubt about it… this mojito is a crowd pleaser. 
Get the recipe here.  
With all this talk of winter weather and fireside seats, we couldn't let you leave without a little something to snack on. Matcha cinnamon rolls pair perfectly with all our favorite fall beverages, and they are unbelievably easy to make, like 3 minutes easy…. Unsurprisingly cream cheese and matcha are the perfect pair. So, whenever you're sweet tooth comes calling, satisfy it with one of these delicious treats. 
Get the recipe here.