The Tenzo Pumpkin Spice Latte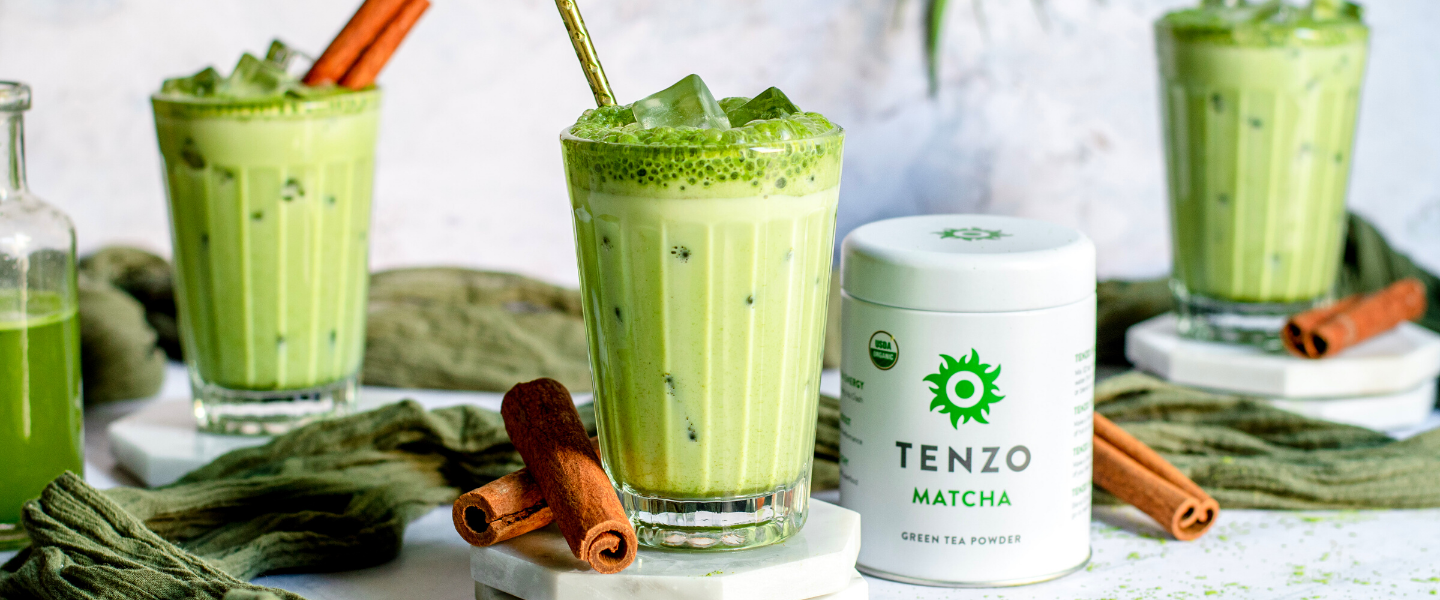 We've taken the most popular Starbucks drink, the Pumpkin Spice Latte, and switched the coffee for matcha! Here it is friends, the perpetually popular PSL, matcha style. This no-guilt fall drink will keep you feeling pumpkiny all the way through to the holiday season. The addition of matcha will help keep you balanced and give you the calm energy you need to thrive throughout the rest of 2021. This recipe is iced so you can start sipping now while it's still warm out in most places, and then transition into the chiller months by making it hot.
Ingredients:
1 cup water
1 cup vanilla almond milk 
1-2 Tbsp maple syrup
1 tsp TENZO Matcha powder
3/4 tsp pumpkin pie spice
2 tsp coconut oil 
Directions:
Blend all ingredients in a high speed blender until frothy (about 1 min). 
Pour over ice in a tall glass and enjoy! :) 
We hope you enjoy this delicious classic with a little Tenzo twist :)
And a big thank you to Karine @karineionesco for the recipe and the photo from Amanda @amandagryphon.