3 Minute Cinnamon Matcha Rolls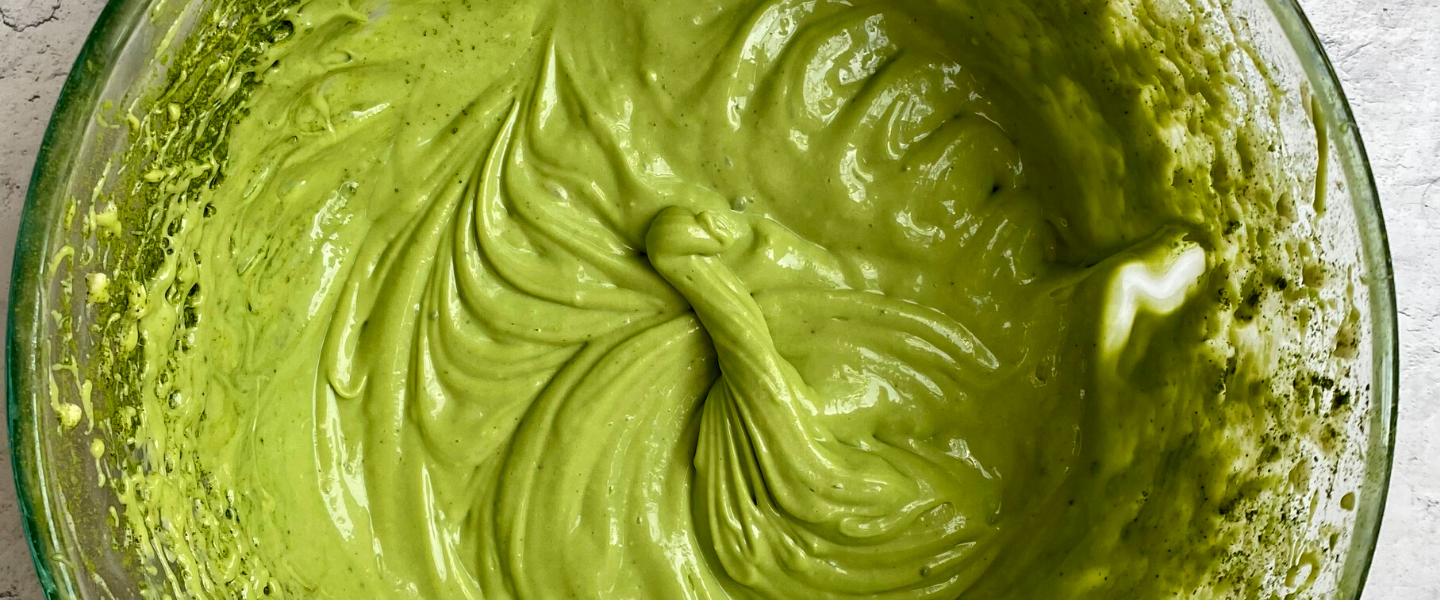 Green eggs and ham are old news. Matcha cinnamon rolls are on the scene and call us biased, but they're a huge improvement. Aside from a deliciously matcha-infused icing, these cinnamon rolls are gluten-free, dairy-free, naturally sweetened, and ready to go in just 3 minutes. That means that you can whip up a decadent breakfast before work and still get out the door on time. It's like a mug cake, but for breakfast. Ditch the packaged cinnamon rolls for a much better homemade product and all the icing you could ever want (another bonus of making these at home). It's easy and delicious, matcha-powered and nutritious.
3 Minute Matcha Cinnamon Rolls
*gluten free, dairy free, refined sugar free and naturally sweetened.
Ingredients:
Dough:
1/2 cup flour- you can use gluten free, I used King Arthur gluten free flour blend
3 tbsp oat milk
1 tbsp maple syrup
2 pinches of salt
3/4 tsp baking powder

Frosting:
2 tbsp dairy free cream cheese
1 tbsp maple syrup
1⁄4 - 1⁄2 tsp Tenzo Matcha tea to taste
Instructions:
For the frosting, combine ingredients until smooth.
Combine ingredients for dough in a small bowl, then flour a marble surface, and roll out into a rectangle about 4" by 8".
Brush the dough with a layer of melted coconut oil (about 1-2 tsp), dust with 1 1/2 tbsp coconut sugar and roll up, so it fits in a small/regular size mug (not oversized-about 8oz).
Grease mug with coconut oil, then place in mug and cook in microwave for 60 seconds.
Once it's cooked, take it out of the mug and top with frosting (you
can cut it in half and top with frosting, which is what I did).
It's hard to believe that something this delicious is this easy, but the proof is in the pudding. Or rather, the proof is in the roll. These aren't just for breakfast though. 3 Minute Matcha Cinnamon Rolls are the ideal snack for curling up and watching a movie, and they make the perfect hand warmers for a night spent around a fire. And, with the power of matcha, they're a treat that fuels your body and satisfies your soul. What more could you want? Matcha of course… Grab some matcha while you're here and explore some of our other tasty matcha treats.