How to Incorporate Matcha Into Your Hygge Lifestyle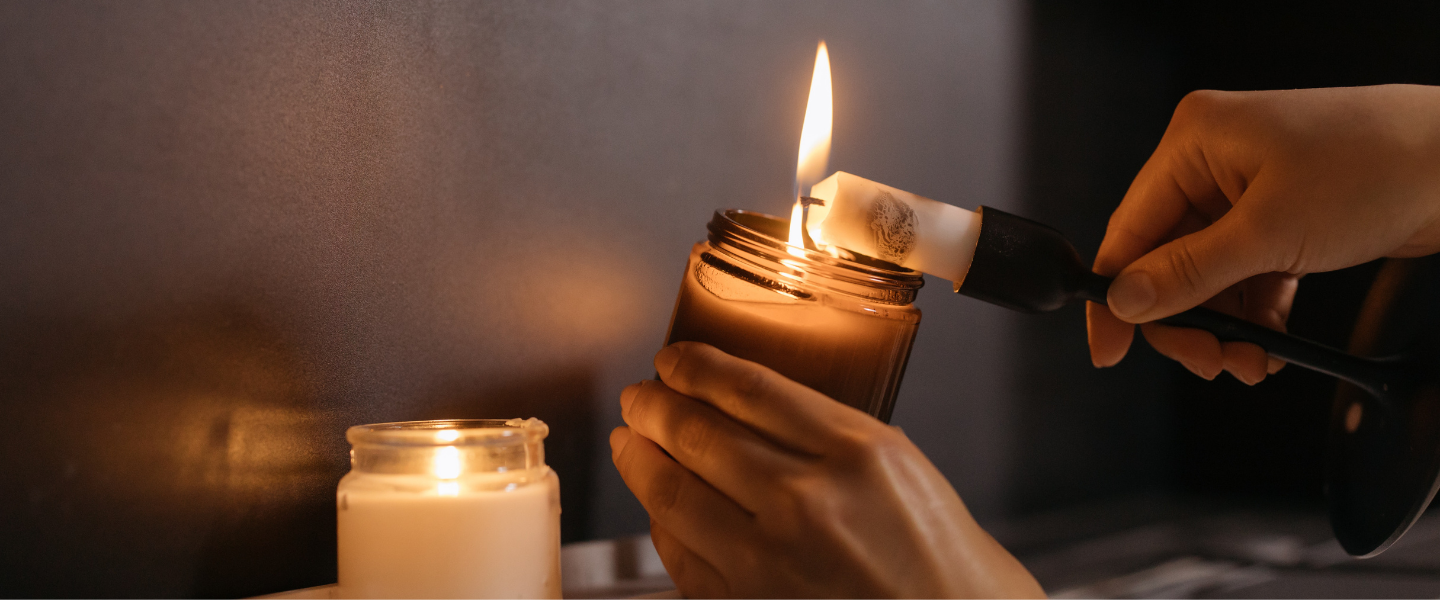 What is Hygge?
There are many, many philosophies out there about how to live your life to the fullest and find peace in the experience you're given. And, as you can probably tell, we love to hone in on the ones that emphasize simplicity and living in the moment. Hygge is a Danish concept, that while not a life philosophy, is certainly a way to live your life. It's often referred to as the way Danish people survive the winter, and although there is no exact translation, hopefully, this definition will give you a good idea of what we're talking about. 
hyg·ge
a quality of coziness and comfortable conviviality that engenders a feeling of contentment or well-being (regarded as a defining characteristic of Danish culture).
If there was one thing to take away from that, it's that hygge is about coziness. But, that coziness doesn't have to come from material things. In fact, hygge is really about surrounding yourself with things, people, and experiences that make you feel happy and at peace. This can refer to the ideas & feelings of friendship and laughter. Or, it can refer to concrete things, like candles, fuzzy blankets, and comforting seasonal dishes. 
Ways to Hygge 
To hygge or not to hygge… that is the question. Our answer- we chose to hygge. Because the nature of hygge is extremely personal, different things make different people happy, there is no right or wrong way to hygge. However, here are some of our favorite ways to get cozy and comfortable, just like the Danish do. 
Create A Relaxing Ambiance 
No screens, no texts, no work emails, just hygge. Our favorite way to instantly cozy up the atmosphere is to light a couple of candles and turn on some relaxing music. We love a seasonal fir or cinnamon scent to go along with a relaxing background accompaniment like a crackling fire & soft piano jazz or thunder and rain sounds. 
Cook Something Heartwarming
Cooking and baking are great ways to slow down and enjoy the moment. The smell of baked goods warming in the oven is the epitome of cozy, and the outcome allows you to warm yourself up from the inside out. On days where we want to sink into a relaxing hygge state, we turn to matcha baked donuts. A fluffy cake donut is the perfect thing to sit back and enjoy with a fireside book or to snack on as you watch your favorite feel-good movie. Alternatively, if you're on the hunt for something less complicated, matcha popcorn is much faster to prepare and is sure to give you the same cozy feeling. 
Throw A Small Gathering
One of the most important aspects of hygge is contentedness. And for some, sitting by the fire while they read and book and sip on some tea is the last thing they want to do. If you're one of these people, fret not. Hygge can be experienced in many ways, and gatherings with friends and family is definitely one of them. A small get together with close friends is nourishing for the soul, and therefore the perfect way to experience hygge. If you really want to impress your guests and give your tastebuds the experience they deserve, whip us this seasonal cranberry mojito. It's the perfect compliment for a boisterous night of laughter and making memories. 
How to Hygge
Hopefully, what you've realized is that there a million ways to experience the Danish concept of hygge. And, figuring out how to hygge is as simple as focusing on what makes you feel happy and centered in your daily life. As long as you're feeling cozy and content, you're doing it right. So whether your hygge involves baking in the kitchen or sharing a drink with friends, we hope you'll take the time to find a relaxing moment this time of year.