Hot Matcha Tea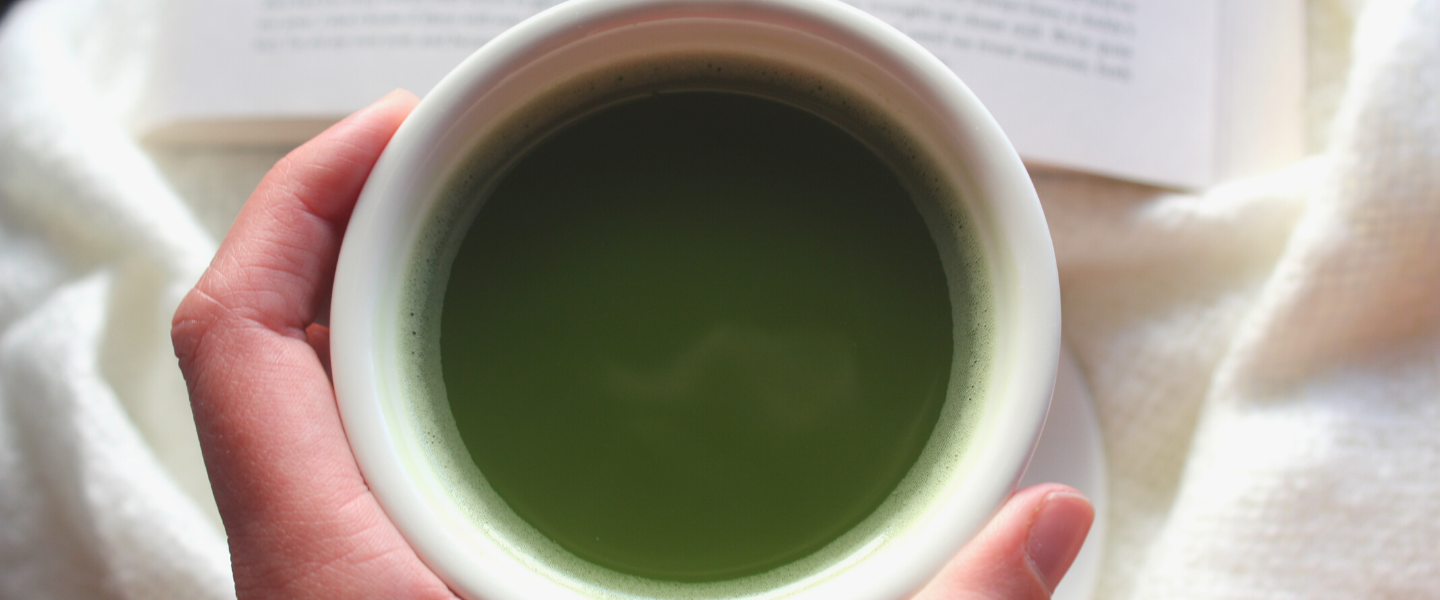 As promised, we're back again with yet another clean and simple matcha recipe. If you read our recent blog about making matcha a habit, you'll know that we suggest starting off with a simple recipe when you're trying to make matcha a part of your daily routine. This quick and easy Hot Matcha Tea is truly the purest form of matcha. This is how the monks did it, and it's stuck around for centuries for a reason. Although incredibly easy to prepare and uncomplicated, a Hot Matcha Tea is delicious and nutritious. And, it can act as a straight swap for a hot morning coffee if you're trying to ditch your bad caffeine habit. After all, making a quick switch to an easy matcha recipe is much easier than incorporating an entirely new and complicated morning beverage in order to replace coffee. 
For a little extra flavor, try adding a little bit of honey or maple syrup. These natural sweeteners won't overpower the delicate taste of matcha but will offer additional sweetness. The natural umami flavor of matcha, much like coffee, can be an acquired taste. And, if you're just starting to incorporate matcha into your daily life, adding a little bit of a natural sweetener could be just the thing you need. But one thing is for sure, regardless of how you make matcha, this powerful green tea powder more than matchas up with coffee. Start your morning off with this pure, simple recipe and you'll be on cloud nine all day.
Ingredients
½ teaspoon Tenzo matcha
2 ounces warm water
8 - 12 ounces hot water
1 teaspoon honey (optional)
Directions:
Step 1:
Mix half teaspoon of matcha and 2 ounces of warm water and whisk or mix until there are no clumps. If you use honey, whisk it in with the matcha and water.
Step 2:
Heat water to boil, then let it sit for 30 seconds.
Step 3:
Add hot water to the matcha shot.
Step 4:
Stir.
Sip.
& Enjoy.
And, now that you've mastered a simple matcha recipe, you can begin to embrace more complicated recipes. Keep an eye out because, in addition to providing you with a variety of simple ways to prepare matcha (check out our Iced Matcha Latte recipe), we also put out plenty of more creative recipes. From matcha mocktails and gingerbread matcha lattes to matcha holiday cookies, this versatile tea can be prepared in many different ways. But make sure that your matcha cabinet is full and ready to go before you begin experimenting with different recipes. You don't want to use all your matcha up on the complicated recipes, only to find that you can't enjoy your favorite simple matcha recipe.