Why Can't I Focus? Common Reasons & Practical Solutions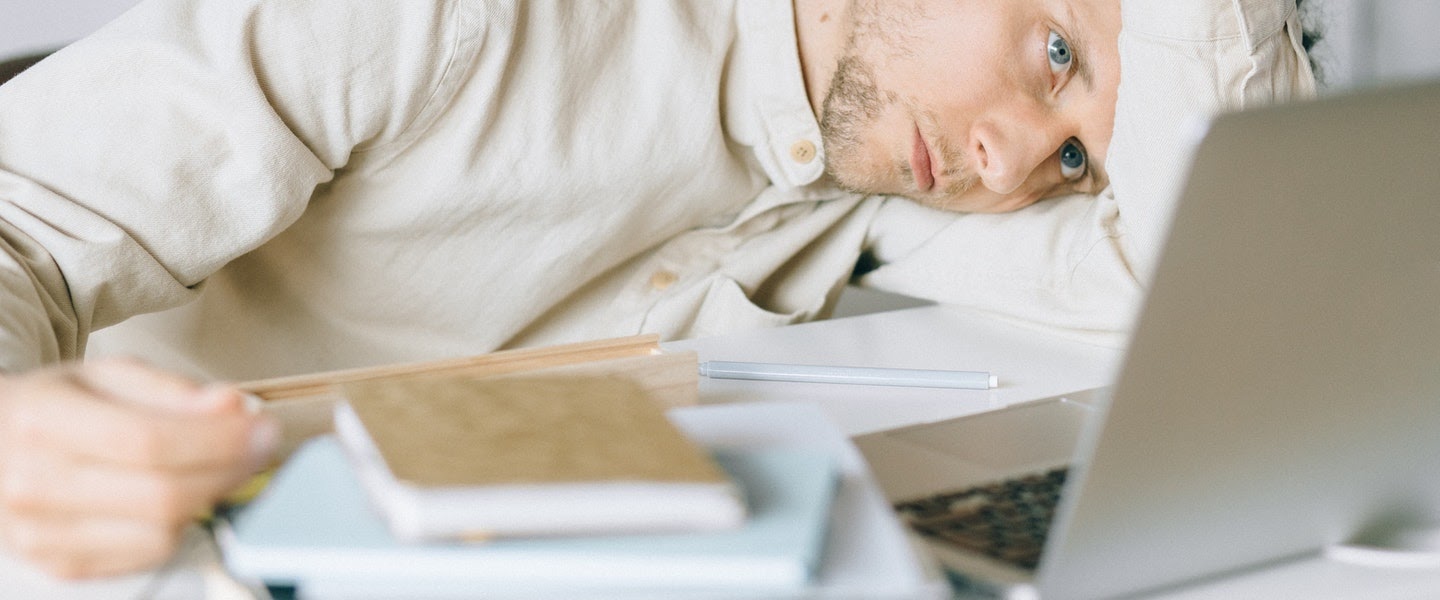 Why Can't I Focus?
If you've ever found yourself staring off into space when you're supposed to be completing a new assignment for work or school, you're not alone. 
Many people struggle with focus, sometimes temporarily or sometimes to a more lasting effect, and it can cause frustration and a loss of motivation toward future assignments. Understanding the root cause of a loss of focus can make it easier to manage, so you can meet your goals with ease. 
Tenzo Tea can help. In addition to providing the bold and beautiful flavors of our favorite matcha tea, we also want to share information on focus, motivation, and productivity, to make it easier to get the job done right. Here are some of the common reasons we struggle to focus. 
We Feel Overwhelmed:

When there are simply too many things to remember, our brain can shut down and we can become overwhelmed by how much there is to do. If you feel yourself getting distracted by other responsibilities, it's important to find ways to put yourself at ease. 
We Are Afraid to Fail:

Procrastination often stems from a fear of not doing the job right—so we simply never start. If the guidelines for an assignment are unclear, ask for support, so you can begin taking that first step. 
There Are Too Many Distractions:

If the phone won't stop ringing and your co-workers keep popping into your office, it can be very difficult to meet your goals for the day.

Turning off all distractions

and asking for privacy can make all the difference. 
Practical Solutions
If you're struggling to stay on task, don't worry. There are approaches to this difficulty, so you can complete your work, school, or creative projects. 
Here are a few great ways to focus in your day-to-day life: 
Set Reasonable Goals:

If a project feels too big to tackle, you may never get started. Try breaking it up so that you can meet the smaller goals that come together to mean a final product. 
Address Your Emotional Well-Being:

If you're managing the effects of mental health, it's common to feel distracted or unfocused. Speak with a professional to get the support you need. 
Stay Healthy:

Getting proper rest and

eating healthy

, nutritious meals can go a long way to boosting your attention and focus. It can also be helpful to get up and walk around, as well. Consider swapping out your energy drink for a healthier option, like the Tenzo Tea matcha tea. 
Ask for Support:

It's okay to ask for help. Speak with your boss, collaborate with other students, or ask a family member for support. Knowing you're not alone can make a huge difference when the time comes to get your work done.

 
Conclusion
We live in a busy world, and it can be difficult to sit down and accomplish tasks for work, school, or even ourselves. Tenzo Tea can help. 
We're sharing our favorite tips and tricks for concentrating, as well as energy-boosting, healthy matcha tea for all those study sessions. Brew up your first cup at home today. 
Sources:
The Real Reasons You Can't Focus On Your Work | Forbes