Matcha Morning Smoothie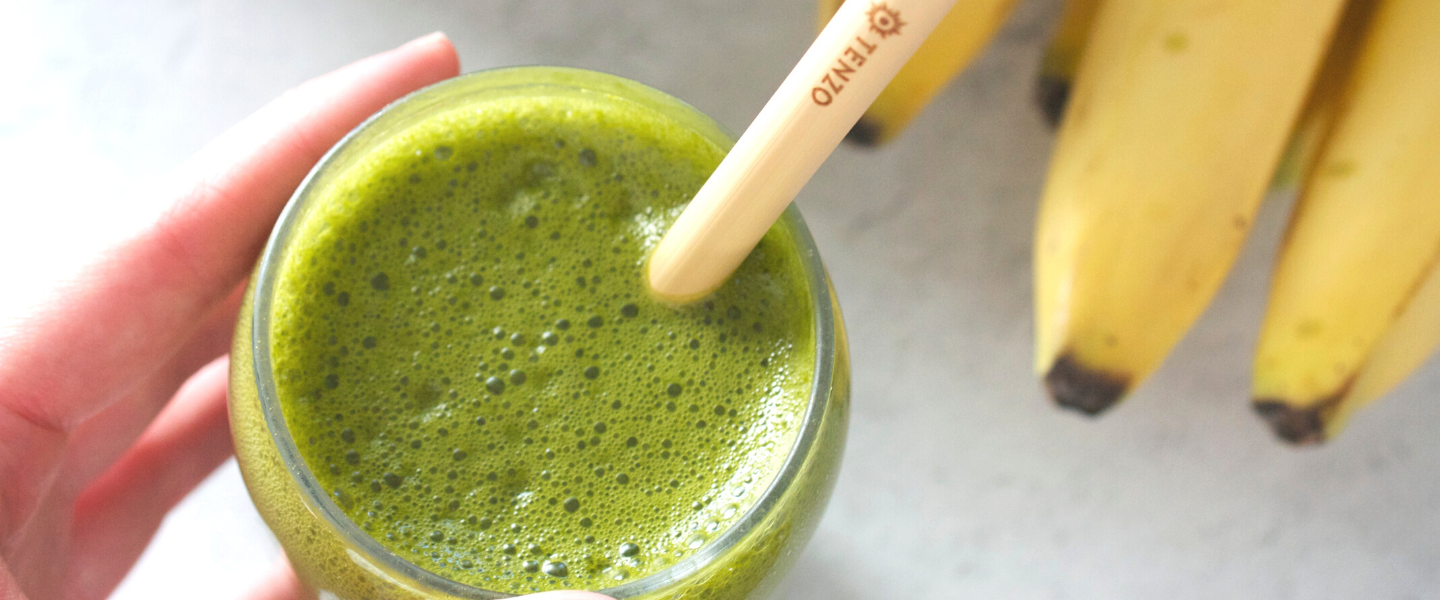 We've talked at length about how much you and your body will benefit if you were to bring matcha into your daily routine. But, we also know that it's hard to kick a coffee habit, especially one that's been around for a long time. So, what we like to do is ease ourselves into a matcha morning, and this matcha morning smoothie is the perfect way to do that. You can pair it with a small cup of coffee to help you make the transition, but there really is no need for extra caffeine. Because although matcha does add a uniquely sweet and earthy taste to this smoothie, it's really there to make sure that you're fueled up for the day with plenty of energy and no jitters. 
Frozen bananas make this sweet yet healthy treat extra creamy, but you can also use unfrozen ones for a thinner texture. And, the addition of mango is just the thing to transport you from your kitchen to a tropical paradise. We could go on and on about this smoothie but instead, we'll just say that when you start your day with a matcha morning smoothie, you're opening yourself up to the possibility of having your best day yet. 
Ingredients
8 ounces milk of choice
4 ounces cold water
1 ripe banana (frozen makes it more creamy)
1 teaspoon Tenzo matcha (2 Tenzo scoops)
1 cup frozen mango chunks
¼ cup chia seeds
1 scoop protein powder *optional
Supplies
A blender
A large glass
Directions
Put all ingredients in your blender and mix.

If you want to learn a little more about making matcha a daily habit and why you should be kicking coffee to the curb, you can do so here. Or, you can just take our word for it. But, even if you're not ready to fully commit to a 100% matcha morning, that doesn't mean that you can't share in the many, many benefits matcha has to offer. Matcha is extremely versatile and works just as well in an iced tea as it does in a smoothie or a brownie. For more recipes and ways to enjoy matcha check out our recipe page, or give Amanda Boyd (the creator of the Matcha Morning Smoothie) a follow on Instagram. There's a whole world of matcha out there for you to explore. The only thing holding you back is not having enough of it, so grab some matcha for yourself and get to exploring.