The Zone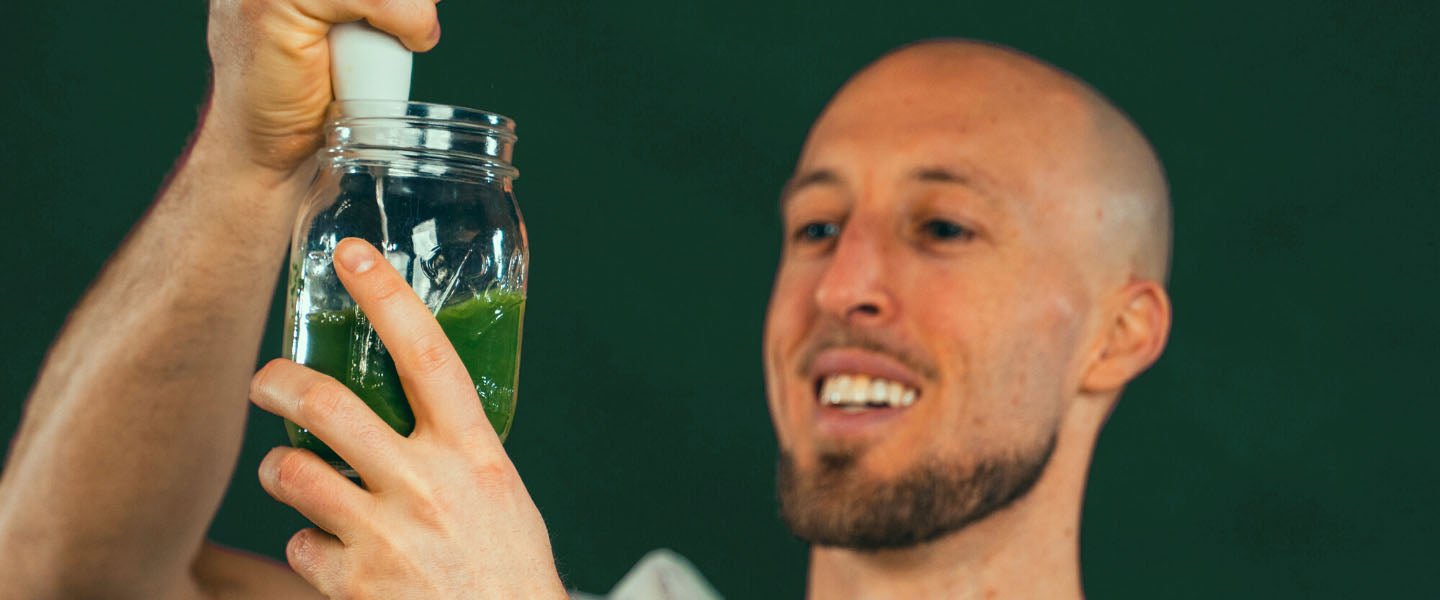 There are many benefits to adding a cup of matcha to your daily routine. Whether you prefer a simple iced matcha latte or something with a little more oomph like a matcha morning smoothie, you're still enjoying one of the healthiest beverages out there. Although most people are familiar with matcha's ability to help lose weight or to foster a healthy immune system, there's another aspect of matcha that is just impressive, if not less well-known. And, that is the way matcha can help you find your flow state. 
Finding your flow state means something different to everyone,  and your path to get there will be much different than everyone else's. But, they all hold the same overarching theme. A flow state isn't something you can force yourself into. Rather, it is a state that you achieve organically, doing something that you are passionate about. In your flow state, you will feel calm but powerful, energized but meticulous. The flow state is that effortless place where your body and brain are completely in sync and everything feels as though it comes naturally. 
We've heard about runner Luke Gledhill's flow state, and how matcha helps him get into the running rhythm. But what about those of us who aren't interested in a runner's high? Flow states come in many forms, and as we said, that's just one of them. So this week, we're taking a look at professional volleyball player and Tenzo, Dustin Watten, to see what his flow state looks like. 
FROM THE DESK OF: DUSTIN WATTEN,

Professional Volleyball Player US National Team 
This flow, this rhythm, this amazing feeling when the ball seems so much bigger, when time seems so slower, and you are a step ahead of everyone

But how do we get into the zone?

According to George Mumford, the biggest challenge of getting into flow is if you're trying to get there, you won't be able to access it. You get there by being present.

Present and ?...

Mumford talks about the challenge of how we spend most of our time between anxiety and boredom.

Anxiety - when the challenges are high and the skill is low.
Boredom - when the skill is high and the challenges are low.

(The big takeaway) If we aren't outside of our comfort zone, we aren't growing.

We have to be challenged a little bit beyond our comfort level – we have to be uncomfortable, and we have to be comfortable while being uncomfortable. Whatever I am doing in life, my goal is to push myself into an environment where challenges and the requirement of skills are high. This environment is more likely to bring upon a high state of arousal and presence.

This could be perceived by the amateur as "I made the wrong choice" or "this is too much." And so, the amateur lowers the challenges or withdraws their energy, rather than saying "I am in a high state of arousal and if I can just have this relaxed receptivity and stay present to it then I'll be in flow." Mumford speaks about the power of mindfulness as the way of making yourself 'flow ready!' You don't know when it's going to happen but if you can create the conditions where moment to moment you can be present, where mindfulness and knowing are together.

There's a lot of ways to get yourself into this state but I believe the most efficient way to build this foundation to tackle the day, the challenges and prepare ourselves properly for when things get 'tough.' My personal morning routine is all about headspace and clarity – starting my morning with a mindfulness meditation where I focus on returning to the sensation of the breath, followed by a matcha latte packed with l-theanine and journaling my intention for the day and recognizing the abundance that is already within my life. L-Theanine from matcha, crosses the blood brain barrier and reaches your brain within 30-45 minutes. Once absorbed, l-theanine boosts alpha brain waves along with serotonin, GABA, and dopamine levels in your brain. The result: a calming and energizing sensation to help you access 'flow' easier.

How do you get 'flow ready?" The setbacks, roadblocks and challenges will always be around the corner but it's up to us, to properly prepare our mind and body to love these challenges and to be great when the going gets tough.