TENZO Matcha Vanilla Bean Soda Floats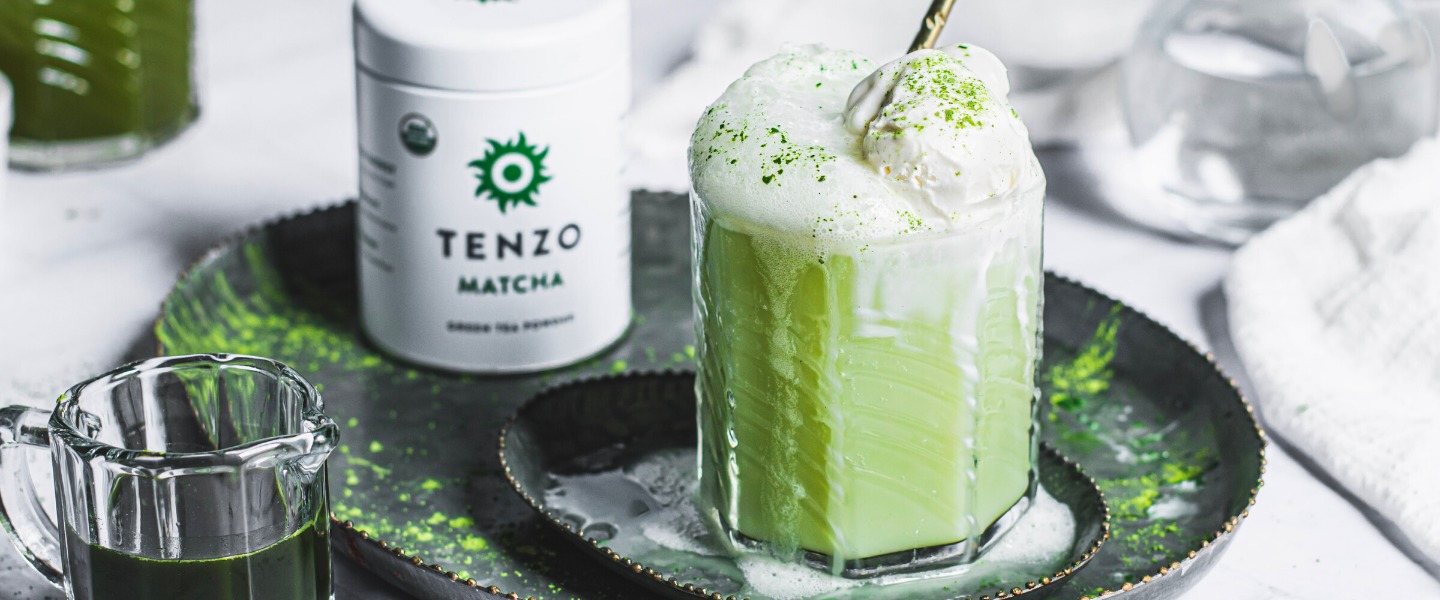 A dessert, a drink, a snack, whatever you call it, a Root Beer float is the quintessential summer drink. Creamy vanilla ice cream mixes with sweet soda to form an almost perfect treat. And now, we've decided to put our own special Tenzo twist on this icy classic… Introducing the Matcha Vanilla Bean Float. Similar to the original, this recipe has a sweet soda mixed with a rich vanilla ice cream. But, unlike the original, this delicious drink has the magic of matcha. It may take a little more effort to make than just pouring soda over a scoop of ice cream, but trust us on this one, the payoff is so worth it. Grab your matcha and indulge in your new favorite summertime float. 
TENZO Matcha Vanilla Bean Soda Floats
Makes 2 floats, with extra syrup
Ingredients:
For the matcha vanilla bean soda:
1 tbsp TENZO matcha

1/2 cup sugar

1/2 cup water

1 tsp vanilla bean paste

1 liter seltzer
For the floats:
Directions:
Add matcha, sugar, and water to a small pot over high heat. Bring to a boil, whisking until sugar fully dissolves.

Remove from heat and stir in vanilla bean paste. Allow to cool completely before using.

Add 2 tbsp of matcha vanilla bean syrup to a large pitcher and lightly stir in 2 cups of seltzer.

In serving glasses, add a large scoop of vanilla ice cream and pour matcha soda over top until foamy. Garnish with a light sprinkle of matcha powder.
Thank you to recipe creator Amanda Gryphon for bringing us this little slice of matcha and ice cream heaven. Follow her on Instagram for more of her delicious creations. And, in the meantime, explore some of our other summertime matcha recipes. You can't go wrong cooling off with matcha ice pops and an Iced Strawberry Matcha latte is the perfect way to begin any day.