Matcha Ice Pops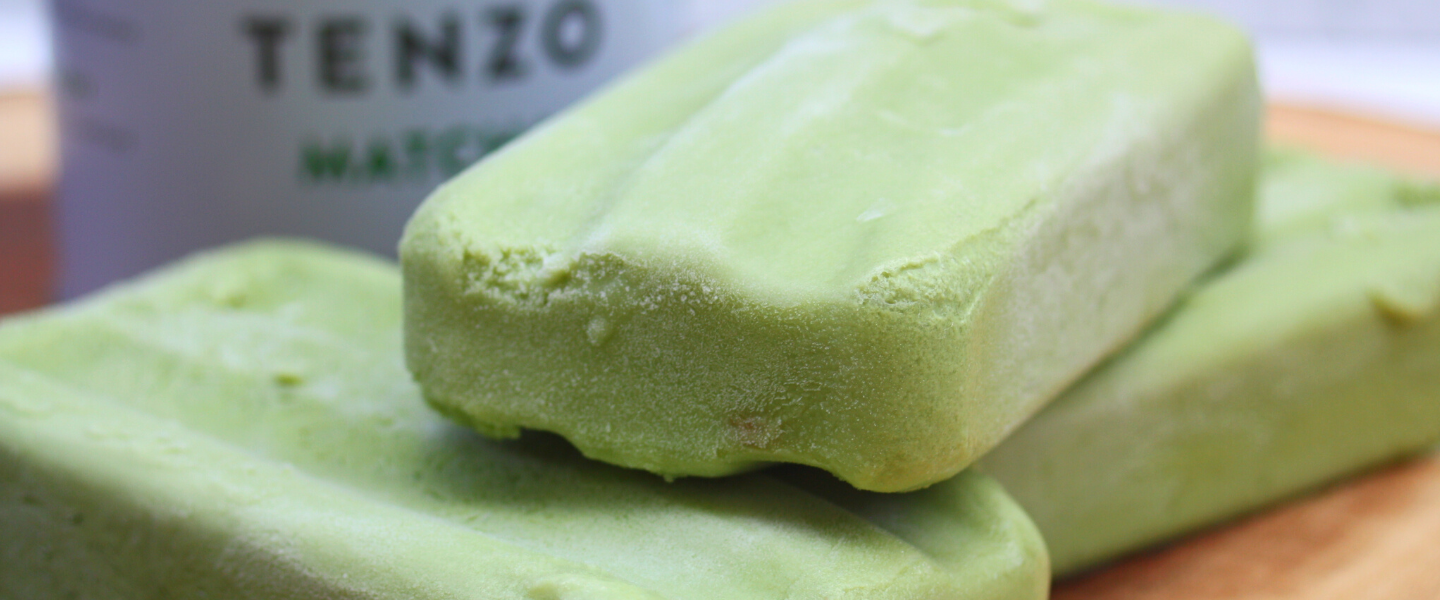 Whether you're eight years old or eighty years old, there's nothing quite like a popsicle to beat the summer heat. So of course, we had to give this summer classic a Tenzo twist and add a little matcha to the mix. The resulting ice pops check all of the boxes. Delicious? Absolutely. Healthy? They sure are. Vegan? Of course. And, what could be easier than throwing all your ingredients together in a blender and then popping them in a freezer to let them set. They're deliciously creamy with the perfect touch of sweetness.  Matcha Ice Pops are bound to become a summer classic. 
Ingredients
(Makes about 6 Ice Pops) 
2 tsp

Tenzo matcha 

1 can (13.5 oz) coconut milk

⅔ cup coconut cream (do not use the liquid, only the cream)

⅔ cup sweetener of choice (agave, maple syrup or stevia)
Directions
Combine all ingredients in a high speed blender and blend until everything has been combined and no matcha clumps are remaining 

Pour into Ice Pop molds and freeze overnight, or for about 8 hours.
They're easy to make and indulgent without being unhealthy, making them the perfect companion for your summer activities. Take these on your next beach adventure, to cool off by the pool, or just as a midday snack that offers some icy relief from the heat. The only downside to these delicious ice pops the potential for a brain freeze. But, we think it's more their more than worth the risk. Grab some more matcha now so you can start making your new favorite summer snack.