How to Prep For a Training Session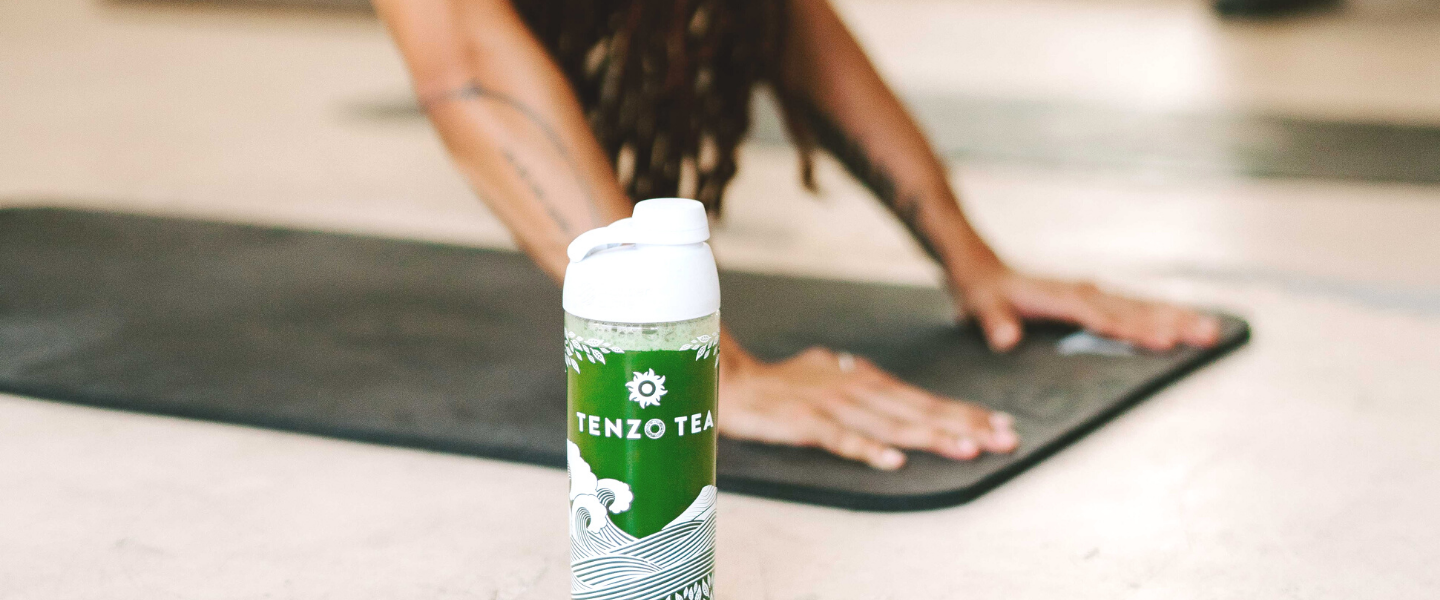 As any athlete can attest, a grueling training session will really take it out of you. So, how do you prepare your body and mind to function at their peak? Spoiler alert: With the magic of matcha. That's how Olympic athlete Dustin Watten does it anyways…  Before a training session, Dustin relies on the powerful antioxidants and clean caffeine found in matcha to get himself ready. Here is the ten-step routine he follows before a training session. 
FROM THE DESK OF: OLYMPIC ATHLETE, DUSTIN WATTEN


10 Things I Do Before I Step on the Court
In life and in sports, I've encountered many external circumstances and decisions that are outside of my complete control. Rather than hope everything and everyone I meet will go according to plan, I prioritize a morning routine, where I can take care of business and make sure I am mentally and physically prepared to take on whatever awaits me – each and every day!
Make My Bed
It's the first win of the day! It's a task I don't necessarily want to do, as I'm rolling out of bed, and that's why I commit to accomplishing it, every day. It's a small act but it's a win and by having things clean and in order (externally) I find I'm more clear and intentional, within.
Let's create space! With more space, I have more time to respond to challenging stimuli in regards to how I believe my highest version would. This is in contrast to a knee-jerk reaction that is focused on the problem (yelling, honking, cursing) Rather, I want to put my energy towards finding a solution and to pivot as quickly as possible.
Matcha
As an athlete I LOVVEEEEEE caffeine but I want my caffeine to work for me, instead of pumping me up, only to dump me later in the afternoon. In the winter, I love a warm matcha latte, and in the summer, I'll switch over to an iced matcha latte with a sprinkle of cinnamon.
Read
If I don't read in the morning, I usually won't make time throughout the day. Reading is important for my growth on and off the court, and I know by committing to reading just a little a day (5-10 pages) I will continue to grow as an athlete, a friend, a boyfriend, and a human. It's my favorite way to enjoy my morning matcha and to stimulate my mind before leaving the house.
Journal
I like to set my intention for training before I get to the court while addressing all the things I already have in my life and how grateful I am for them. In the past, I've caught myself searching and wanting things to go a certain way to be happy. By craving those things that are already in my life I can begin the day with elevated emotional states, such as gratitude and abundance, to prepare me for the challenging moments throughout the day. 
Roll
Very simple (5 minutes) of working with my foam roller. I like to wake and warm up my body before I get to the gym, acknowledging any problematic areas ahead of time.
Plant-Strong Breakfast
On Sundays, I like to indulge but Monday-Saturday, my priority is to fuel myself with nutritionally dense, plant-based, whole foods to help me crush my training. My two favorite breakfasts are turmeric/almond butter oatmeal and a green smoothie bowl – both topped with buckwheat sprouts, goji berries, dates, and blueberries.
Leave The House Clean
In the past, I caught myself rushing to training and in that mindless escape, I lacked a certain amount of calm and stillness. Just how I prefer my caffeine (with l-theanine) I want to be clear and focused throughout training and by leaving the house clean and in order – I am able to place all my focus on the court.
Sweat
I've played with some amazing professionals and a lot of not-so-great professionals. The difference I've found is in their ability to prepare for training. The not-so-great athletes complain about the morning, being tired, or how we should have more rest. The most professional athletes I've played with are in an hour before, getting rehab, working out, and usually in a full sweat even before our team warms up!
Extra Work
Along the lines of getting a sweat in before training, I believe there is always something I can work on, improve on or just simply dial in some technical work. I love utilizing both pre-training and post-training to address areas where I can improve on and help the team.
Now, you might not need a ten-step routine. Maybe, a five-step routine works better for your lifestyle and your schedule. But, creating a routine that nourishes your physical and mental health will help propel you to new heights. Sprinkle a little matcha magic on top of that, and you'll find that your pushing past your goals with newfound energy and a clear head. And, maybe your routine isn't about training for a sport, maybe it's just about gearing up for the day. But, either way, matcha will fuel you to the finish.