Cool, Calm, & Collected- Meditating With Matcha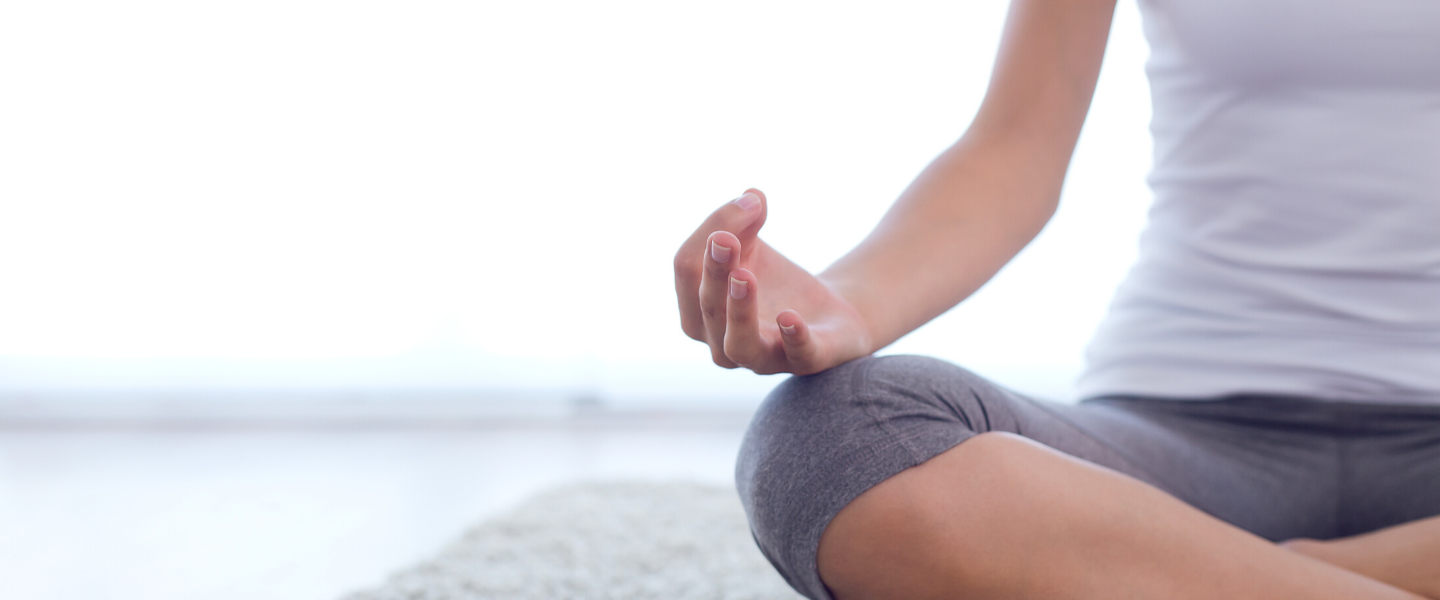 Now more than ever, people are searching for an outlet for their everyday lives, and whether that means taking a moment to step back from work or spending some time doing self-care tasks, relaxing during such hectic times is challenging. Thus, many people have turned to meditation to help calm their minds and clear their thoughts so that they have the focus they need to take on the day. And what better meditation partner than a fresh cup of matcha?
Although we'd love to take credit for pairing meditations and matcha together, we're far from the first to think of it… In fact, we're thousands of miles and years from where this concept was first brought to light. Perhaps most famous for their zen meditations and purposeful lives, ancient Japanese monks were actually the first to take advantage of the calming powers of matcha during meditation. 
They used matcha to support them on their journey to Enlightenment, but even for those of us who are just looking for a few moments of mental clarity, matcha can be a great meditation partner. It will help calm your mind while still providing fuel for your body, perfect for slipping into a zen moment. But sometimes we need a little extra help, and that's nothing to be ashamed about. On your meditation journey, it can be helpful to have a leader, and many are finding their meditation guides in the form of apps, like Muse. 
Muse offers users guided meditations in a variety of different styles, calming background noises, and when paired with the Muse headband, the ability to monitor your meditation's success in real-time. You can find it, and other apps like it, by searching in your app store. 
From the Desk Of: 

Gay Acosta Newlin, A Member of the Tenzo Inner Circle
What's the inner circle you're wondering? It's a subscriber-only facebook Group where we share pictures, tips, and recipes about living the matcha life.  
I started off drinking Starbucks matcha lattes and moved to buying a bag of matcha from Costco to save money and make myself. Little did I know I was drinking culinary grade which wasn't bad but I had no idea there are better, more premium grades until a friend pointed out there are also ceremonial grades. I instantly became fascinated and did a bunch of research on it. From then on, I was hooked! 
Of course, when I started browsing the web about matcha, ads started popping up on my social media. That's how I found you guys! With the knowledge I knew about ceremonial grade matcha and all its awesome health benefits, along with the deliciousness, I decided I was going to gift myself and family with the Tenzo matcha starter set that included the milk frother plus I also bought  bamboo whisks and spoons...I wanted all of them to know about this awesome drink!
Recently, my sister and I have been totally "nerding" out on matcha and got handmade bowls and sifters from Japan, in addition to looking up recipes and reading books on it - "Matcha: A Lifestyle Guide" and "Matcha Tea - How this Super-Tea Will Make You Unstoppable." That's how I learned that monks drank matcha to help them stay focused and energized throughout their meditation. I also learned all the benefits of l-theanine with the calming effects and alpha brain waves. So, with that knowledge I decided to experiment.
For the experiment, I would drink my Tenzo matcha (with just a little bit of pure maple syrup for sweetener) 30 mins to 1 hr. before my meditation. So far I've done this a handful of times. 4 out of the 5 times, I've consistently scored high when drinking matcha. The 1 time it didn't work, I didn't wait at least a half hour to meditate (did it right away so maybe my body didn't start feeling the effects yet) and also I was super sleepy. A few things to note:
I've been meditating / using the Muse headband for 63 days straight now - longest streak by far! 15-20 minutes per session, sometimes up to 25 mins. 
I meditate either in the morning (shortly after waking up), afternoon (around 330p) or evening (right before bed) - this depends on what I have to do for the day
Best results with the highest scores are the AM meditations. Worst is right before bed when I am super sleepy. Depending on how tired I am, afternoon meditations can be a hit or miss. 
Results without matcha ranged from 43%-78% calm - highest points during AM meditations 
Results with matcha ranged from 72%-93% calm - highest points during AM meditation
I am definitely planning to continue drinking matcha before my meditations but know that I won't always be able to at night before bed...wish I could! In addition, I also drink matcha before my AM workouts and afternoon walks. Definitely has helped me with energy and to have a more calm demeanor throughout the day.
The most important thing to remember throughout all of this is that any time you take to meditate is a success. You don't need to reach a thoughtless state for the moments you spent meditating to count. In fact, even just taking the time to focus on your mind and calm yourself should be considered a success. But, if you want a little extra help on your journey you can find it here, with matcha. We always say practice makes perfect, so brew up your favorite matcha recipe, sit down with some relaxing background music and give it another try.  Soon enough you'll be sinking into a serene space with no effort at all.