Finding a Work Life Balance With Balance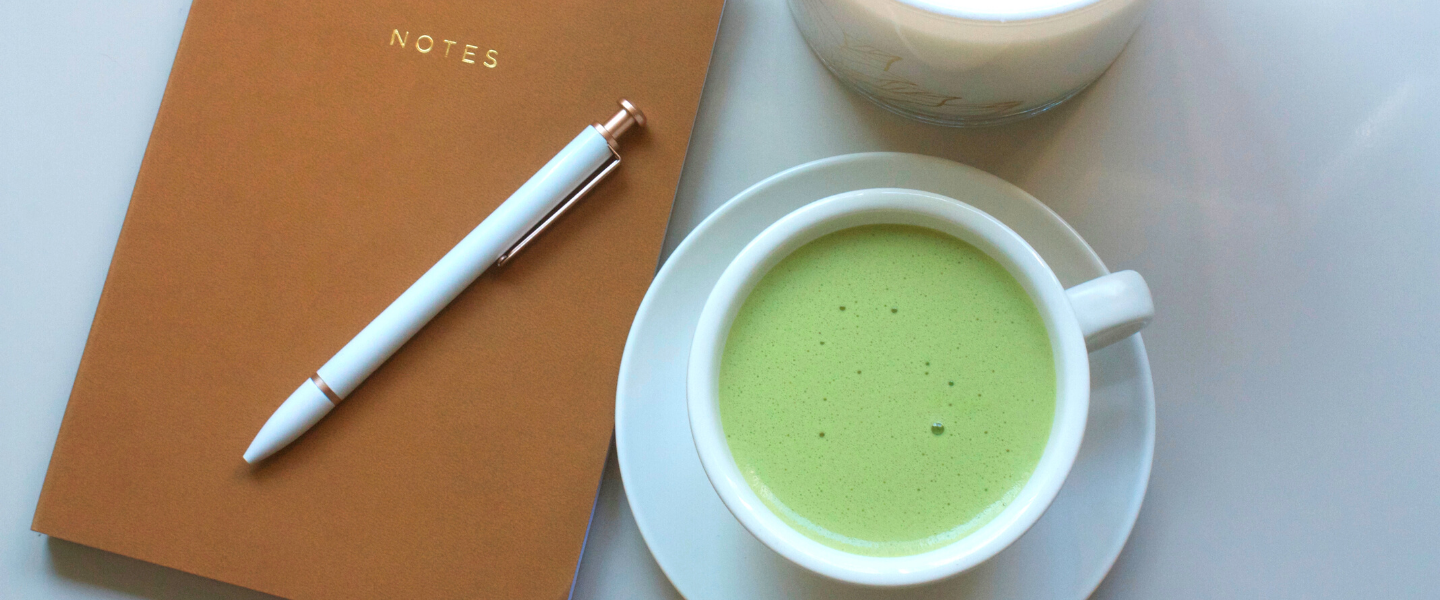 What can Tenzo do for you? That's the question we asked ourselves as we set out into the New Year. We know about all the benefits of matcha and how they positively affect your mind and body, but we didn't have the inside scoop on how Tenzos are making the magic of matcha work for them. So, we decided to call in some reinforcements. Thus far, we've heard from guest bloggers about how Tenzo matcha helps them lead a healthier lifestyle, improve their meditation practice, find their runner's high, or even get through an exhausting night shift.
 With each tale showing how a unique aspect of matcha helped them find their flow state, we've been treated to an inside look at how the magic of matcha improves people's daily lives. But a flow state doesn't have to be a physical triumph or an energetic feat. In fact, more often than not, your flow state is about balance. And, as many of us have been forced to work from home this year, we've encountered perhaps one of the hardest balancing acts in life, the work-home balance. Throw in young children to that mix and it's a whole different bear. That's just another day in the life for Kristine Hedrick, who uses matcha to fuel her healthy and balanced lifestyle.
From the Desk of Kristine Hedrick, Mother of Two, Personal Trainer, and Certified Health & Wellness Coach
Personal well-being is extremely important to me.  Taking care of my health not only helps me feel my best and perform my best but it also helps me be the best coach, mother, wife, and supporter to those around me.  When I am in my most empowered and healthiest state, I get to help others flourish as well which is a true passion of mine.
The first step in feeling my absolute best is making sure my energy levels are high.  When we are energized, we feel uplifted and positive and start making healthier conscious choices in every area of life.  On the other hand, when we are experiencing low energy, we start making poor choices that don't serve us.  I love that Tenzo provides me with a clear steady burst of energy that is long-lasting.  It doesn't make me feel jittery and it also does not cause a crash.  Before I found Tenzo, I was addicted to coffee but I hated how I felt when drinking it.  After a cup of joe, I would feel energized but then would soon crash, only to find myself reaching for more coffee or carbs in the middle of the day.  I hated the feeling of needing to have coffee to get through my day.  It was a constant roller coaster of energy and nothing feels worse than that.  The ups and downs of energy were not conducive to being a busy mom, trainer, and coach.  With Tenzo, I make one drink and my energy is up all day long!  I feel clear-headed, focused, and zen.  This was a complete game-changer for me.
I also love that Tenzo is just a clean, organic matcha.  No added sugars, fillers, or preservatives.  As a Health & Nutrition Coach, clean ingredients are important to me.  I want to make sure I am putting the best in my body and I also only want to share the best out there with my friends, family, and clients.  One key reason I choose Tenzo is because matcha is loaded with antioxidants, EGCG, and L-theanine.  Matcha has natural properties to help fight cancer, boost metabolism, improve physical endurance, improve mental clarity and focus, and support learning and memory!  I can definitely notice a difference in my mental focus, my workouts, and my energy levels.  I feel so much more productive and in flow throughout my day and I cannot thank Tenzo enough! 
And, just as Kristine uses matcha to fuel balance in her life, so can you. Sign up for our monthly matcha subscription to experience the magic of matcha for yourself. That is unless you have something against a calm focus, productive day, and a goodnight's sleep. If you don't want those things, definitely keep drinking coffee. To learn a little more about Kristine and how she can help you find balance in your life through health and wellness, check out her website and Instagram.