Earl Grey Tea: Benefits, History, and Uses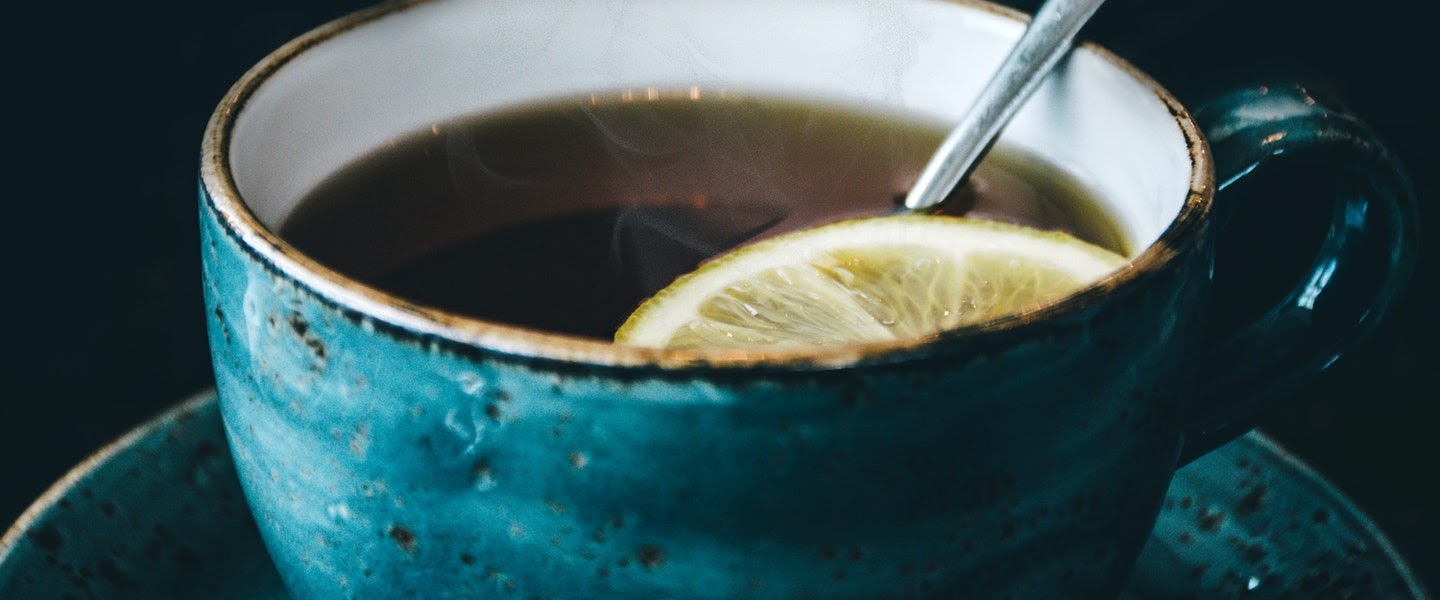 Earl Grey tea is well-known and well-loved around the world. This innovative take on black tea offers a unique flavor alternative to the traditional cup, making it feel a little more fancy and sophisticated. If you're looking to enjoy a delicious cup of tea, you might find that Earl Grey gets the job done perfectly. If you're interested in drinking tea for its health benefits, there may be better options.
How Earl Grey Tea Is Made
Earl Grey tea isn't a special kind of tea plant. It's your average, run-of-the-mill black tea infused with other flavors. Earl Grey tea uses bergamot, a unique citrus fruit, to impart some additional flavor. The bergamot gives it that special aura of mystery. It's not a flavor most people encounter a lot, and it doesn't quite compare to any other citrus fruit. It's neither a grapefruit nor a lime, and it's too floral to taste like a lemon. 
Other than the inclusion of tea and bergamot, Earl Grey tea isn't always made the same way. The tea base can be traditional black tea, rooibos, or Ceylon. Since all of these teas are produced differently, no two brands of Earl Grey are likely to be exactly the same.
The History of Earl Grey Tea
Earl Grey tea is the unofficial tea of England. With the way the English population adores and drinks the blend, one might assume they invented it. The real story is a lot more interesting. This tea is named for an Englishman, but was created by a Chinese tea master. There are many myths surrounding the reason for the creation of the tea, and the tea master was never formally credited. His name is lost to history.
It's believed that the original blend did not contain bergamot, but the similarly flavored bitter orange, which was prevalent in China at the time. There are grumblings that bergamot was used to offset the limescale flavor naturally present in the water supply, but there's no way to know for sure.
The tea took the namesake of Charles, the second Earl of Grey and Britain's Prime minister from 1830 to 1834. There's some humor in his legacy living on through a special flavored tea. During his term as Prime Minister, the second Earl of Grey enacted laws to protect children from being used for hard labor and abolished slavery in Britain. These are arguably much more significant accomplishments than drinking black tea with bergamot, but here we are. 
The Benefits of Earl Grey Tea
The benefits of Earl Grey tea will vary from blend to blend. Tea producers use different kinds of tea as the base. The only thing that stays the same from iteration to iteration is the iconic bergamot. It's the most recognizable and unique quality of Earl Grey tea, and no tea could be called Earl Grey without it.
The benefits of bergamot are limited. Some research seems to demonstrate that bergamot can help to lower bad cholesterol while increasing good cholesterol. 
Earl Grey, made with traditional black tea (fully mature and oxidated camellia sinensis), offers the same benefits as any other black tea. You'll get an energy boost of anywhere between 40 and 120 mg of caffeine per cup. Even with its natural caffeine, camellia sinensis teas may help to lower blood pressure and promote heart health.
What Can Earl Grey Tea Be Used For?
Earl Grey tea is often brewed to drink plain, but it's also a component of an iconic tea latte called a London Fog. A London Fog is a strong cup of Earl Grey tea served with vanilla sweetener syrup and foamed milk.
Is Earl Grey The Best Tea?
Earl Grey tea tastes great. It's a simple pick-me-up that's a bit more interesting than plain black tea. If you like the way it tastes, brew yourself a cup. Just don't expect to get much more than a great flavor and a caffeine boost.
Earl Grey tea doesn't contain a significant amount of antioxidants or nutrients. It also contains a substantial amount of caffeine. You can't really cook with it, and you're limited in the ways you can enjoy it.
Why Matcha is a Better Choice
If you're looking for a tea that will promote your overall wellness and provide some goodness to your diet, matcha fits the bill. It provides more benefits than Earl Grey tea with less caffeine, and there are more ways to utilize matcha. You can even enjoy matcha without ever turning it into a cup of tea.
What Is Matcha?
Matcha is made of hand-harvested, stone-ground young green tea leaves that have been grown in a shaded environment. The leaves are finely milled into a powdery consistency and consumed in the tea. Earl Grey tea is brewed through a bag. The tea flavors the water and then is then discarded.
Making a cup of matcha is a little different from making a cup of Earl Grey. Matcha is mixed directly into the water, and the fine powder dissolves. There is no bag to steep. You're ingesting the actual tea leaves, and therefore receiving more benefits from the tea plant.
The Origins of Matcha
Matcha originated in China and was brought to Japan by Zen Buddhists who discovered it while traveling abroad. Over the course of centuries, the art of growing the perfect matcha plant and crafting the perfect cup became an important part of Japanese culture. Matcha is often enjoyed at Japanese Tea Ceremonies, called Sado, which are designed to promote mindfulness over a cup of tea. 
That's why the highest grade of matcha is called ceremonial matcha. It's grown and produced the same way Zen Buddhists used to produce it in the 1500s. 
The Benefits of Matcha
Matcha has a lot more to offer than Earl Grey. This versatile tea is packed with powerful antioxidants and an important amino acid called L-Theanine, both of which your body needs. Matcha also has more practical uses than Earl Grey tea, which is typically only brewed and consumed for its flavor. 
Matcha's Combination of Caffeine and L-Theanine
A standard serving of matcha contains about 36 mg of caffeine, which is less than a weaker serving of Earl Grey. For many people, less caffeine isn't a big selling point. Those people can double up their matcha. For people who don't want to feel wired or jittery, this low caffeine content is a blessing. 
In addition to caffeine, matcha also contains an amino acid called L-Theanine. L-Theanine seems to synergize with the absorption of caffeine, providing you with steady energy that slowly rises and slowly declines -- i.e., you won't crash after a few cups of matcha because the L-Theanine works with caffeine to keep your energy levels going all day long.
Matcha's Antioxidants
Matcha is loaded with powerful antioxidants called catechins that help to protect the cells in your body. They also support your metabolism, encouraging your body to naturally boost its energy output just a tiny bit. The energy comes from you - not from an overwhelming amount of caffeine or an unnecessary dose of B-12 that your body will likely expel without utilizing. 
Matcha's Versatility
Matcha can be incorporated into many recipes. You can use it to flavor cakes, cookies, ice cream, yogurt, pancakes - almost anything. Matcha will work in any recipe that uses cocoa powder or another powdered flavoring. Small amounts can be added to most batters for baked goods. You don't have to drink your tea if you would rather eat it.
The Takeaway
If you're looking for a tea that's good and good for you, give matcha a shot. It's a versatile way to enjoy the benefits of tea without the jittery caffeine crash. Matcha works to support your overall wellness, where most other teas fall short.
Tenzo's Trial Kit includes everything you need to make your first matcha experience an easy one. Just drop 1 tsp of matcha powder into two ounces of water and use the mixing tool to blend the two together. You can drink your matcha just like that, or you can turn it into a latte. You can add ice, milk or plant-based milk, honey, or flavored syrups. You can serve it hot or iced. You can even turn it into a milkshake.
Matcha is the perfect tea. Its applications are limitless, and its benefits are endless. It's about time you made a cup.
Sources:
History of Charles Grey, 2nd Earl Grey | gov.uk
Bergamot Oil Uses and Benefits | Healthline
A Comprehensive Insight on the Health Benefits and Phytoconstituents of Camellia sinensis and Recent Approaches for Its Quality Control | NCBI