Vegan Matcha Milkshake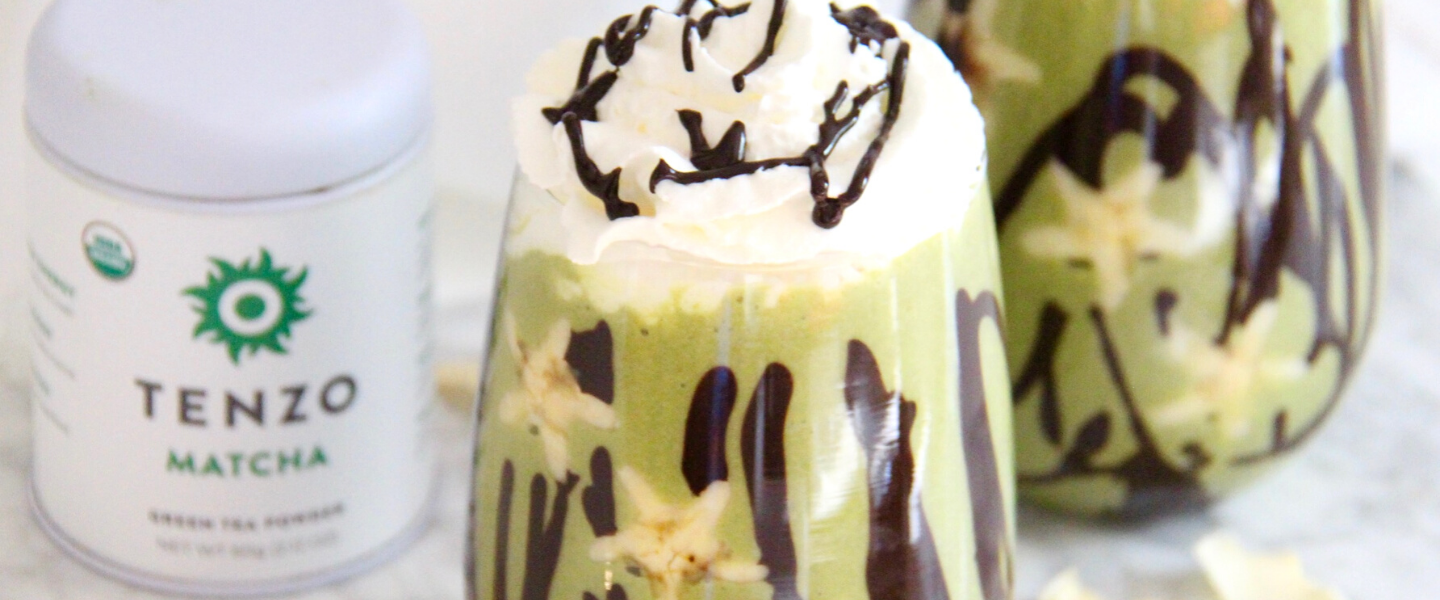 A sweet treat that's fun to make and even more fun to eat. Vegan vanilla ice cream, frozen bananas, matcha (of course), and, trust us on this one, a pinch of salt, are the stars of this dish. And, although milkshakes aren't usually breakfast material, we can't blame you if you want to start your day with this bad boy. Consider it a Friday treat (or a Monday sweet, or a mid-week celebration).  This delicious dessert treat is the creamy, dreamy healthy way to indulge your ice cream cravings, and it comes together in five minutes. So, shake the dust off your blender and get to mixing. This vegan matcha milkshake isn't going to mix itself. 
Serves: 2
1 1/2 cups vegan vanilla ice cream
1 cup coconut milk
1 Tablespoon TENZO matcha
1 frozen ripe banana
1 tsp vanilla extract
Pinch of Celtic sea salt
Blend all ingredients in high speed blender until nice and creamy.
Cut out some banana star shapes or simply slice a banana thin and put it
inside your glass and then drizzle some chocolate syrup inside your glass.
Pour your matcha milkshake inside, top it off with some vegan whipped
cream and some more chocolate drizzle and enjoy immediately!
We're quite literally starry-eyed over this finished product. Of course, you don't have to take the time to cut the banana stars to enjoy this drink, but we think this fun addition is well worth the extra time it takes. That being said, if you're in a hurry, just skip it. You'll still get to enjoy the wildly delicious taste of this milkshake, it just may not be quite as picture perfect. Creator @plantpoweredkarine is the mind behind this beautiful delicacy. Check out her Instagram for other, similarly inspired recipes. And, if you need some more matcha, don't forget to stock up here before you get started on your shake. It won't be complete without a little matcha magic.