Where to Find the Purest Matcha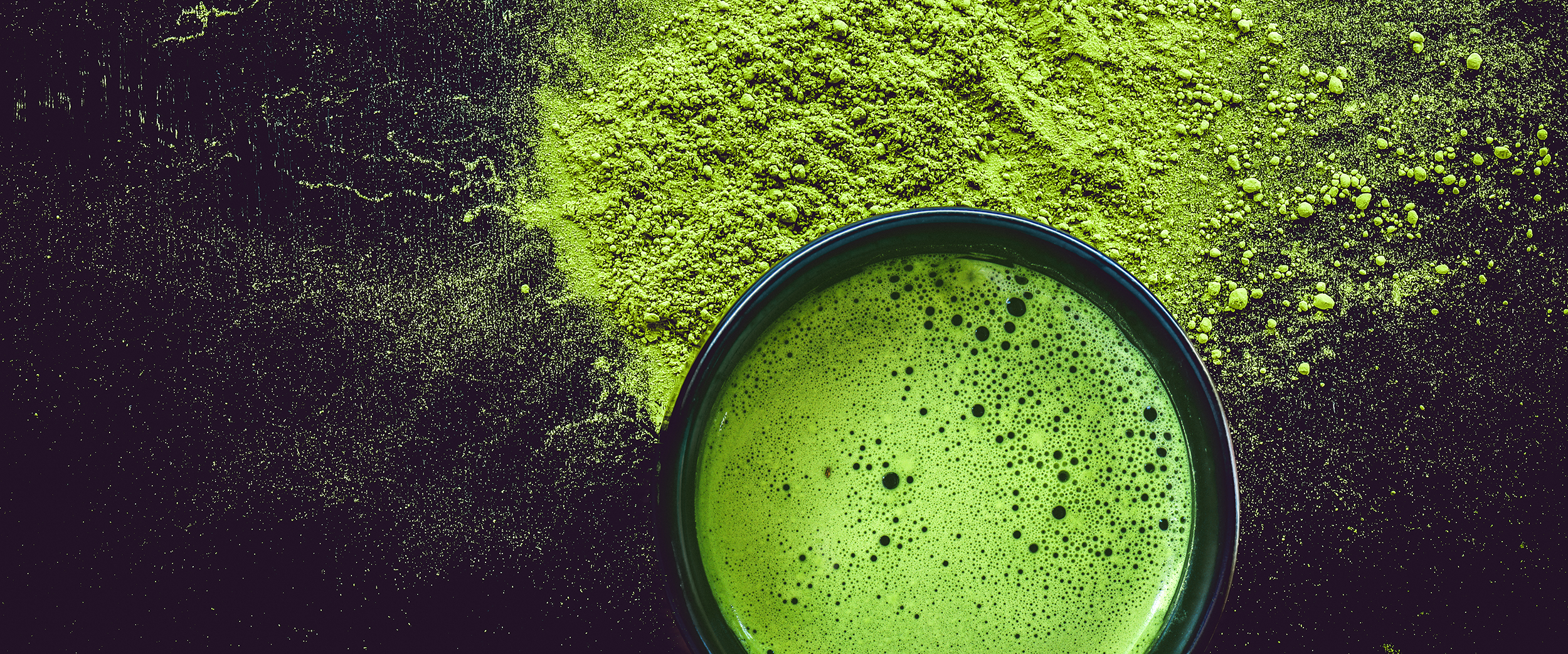 Where to Find the Purest Matcha
Around the world, a growing population has become intrigued by the health benefits of matcha green tea.  However, many tea enthusiasts are unsure where to buy the best varietals of matcha tea. In order to enjoy the benefits of matcha such as its detoxifying power and antioxidants, buyers must ensure that the matcha tea they purchase is of premium quality. When buying matcha from any source, there are a number of obvious indicators that characterize purity and high quality.
Whether a first time matcha drinker or seasoned green tea veteran, buyers should be conscious of these five crucial aspects of the Matcha that they purchase:
   

Solubility

   

Taste

   

Grade

   

Sourcing

   

Color
Where to Find the Best Matcha Powder?
The best matcha powder will be fully soluble in water after slightly shaking or whisking. In order for matcha tea to reach this level of solubility, the leaves used must be processed to remove veins and stems. The processing of the leaves allows the matcha to fully dissolve into water making the drinking experience better for the consumer.
The Taste of Matcha
Another aspect to consider when evaluating the purity of Matcha is its taste.  The purest green tea must offer consumers a drinking experience that is full of flavor without the bitterness that is sometimes associated with the drink. Matcha of this purity will not require added sugars that mask the true taste of the matcha.
A further characteristic of matcha to consider before purchase is the grade of the tea. The best green tea will be marked by its ceremonial grade. This grade offers buyers a guarantee that the Matcha they are consuming is of premium quality. Lesser grades such as culinary grade matcha suffer from issues with solubility and overall affect the drinking experience. That in mind, culinary grade matcha has a role when it comes to baking in the same way that cooking-grade dark chocolate does. But when you're drinking it, you'll want to stick with ceremonial grade matcha powder.
Where Does Matcha Come From?
Accompanying the grade of the Matcha is the way that the tea is sourced. The best matcha powder will be sourced from baby tencha leaves organically and will be devoid of heavy metals and radiation.  Through an attentive sourcing process, buyers of Matcha products will be ensured an exemplary experience.
The Color of Matcha
The color of matcha tea is essential to verifying its quality. While Matcha is characterized by its green color, true high quality and organic Matcha products will always be a bright, emerald green color - - brighter than the rest. Non-organic matcha powder may also be bright, but can be compromised by pesticides and other harmful factors. If your matcha powder is colored like a jewel and is organic, you have a winner.
In order to find a Matcha tea that demonstrates its quality through these five identifiers, buyers should look no further than Tenzo Tea. Tenzo's products are set apart by the Matcha's ease of solubility, ceremonial quality, and supreme taste.  In addition, the tea is sourced organically from Japan and from this process, offers a healthy choice and long-lasting energy. Overall these qualities offer buyers a great drinking experience. From this supreme quality, drinkers of Tenzo will be able to fully enjoy the great benefits of Matcha green tea.