Watermelon Mint Matcha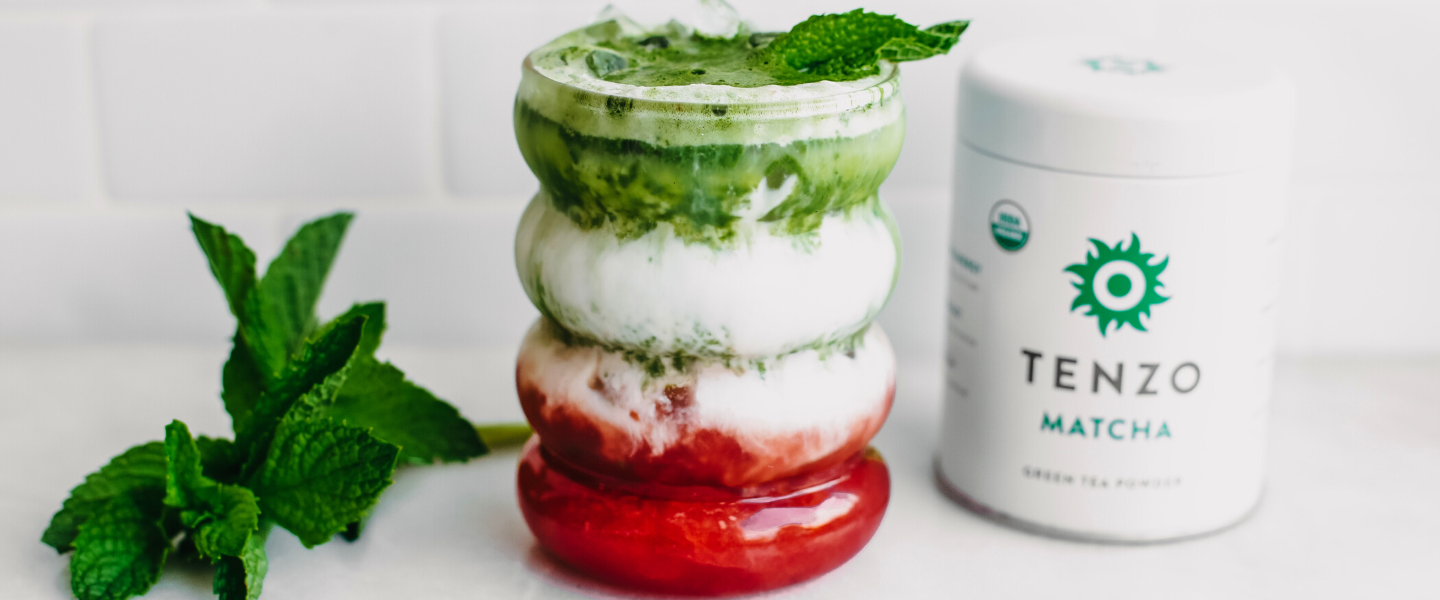 If your looking for a gentle bump of caffeine and want something refreshing, recharge with this watermelon mint Tenzo delight. This drink is packed flavor and the texture is addicting with the creamy coconut milk. We know you're living the Tenzo life with a simple matcha drink to start your daily health habit, but go ahead and occasionally indulge in an afternoon flavor explosion. Caffeine you can feel good about.
Watermelon Mint Matcha
Ingredients:
1 1/2 tsp Tenzo 
2 oz water
2 tbsp monk fruit maple flavored syrup
ice to fill a glass
about 1/2 cup sliced watermelon chunks
1 sprig of fresh mint
1/3 cup full fat coconut milk 
Instructions:
In a small pitcher add water and Tenzo matcha powder and whisk together with an electric whisk until smooth. Add watermelon and mint leaves to the bottom of a glass and mash with a muddler until watermelon has become liquid-like. Fill the glass with ice, then pour monk fruit syrup into the glass. Add coconut milk and top off with matcha mixture and a sprig of mint. Serve with a straw!
Thank you to Kaylie for another wonderful and delicious matcha recipe. You can follow her on Instagram to see more of her recipes. And, take the chance to stock up on matcha now.