The Ultimate Face-off: Tenzo Matcha vs. Celsius Energy Drink - Which is Healthier?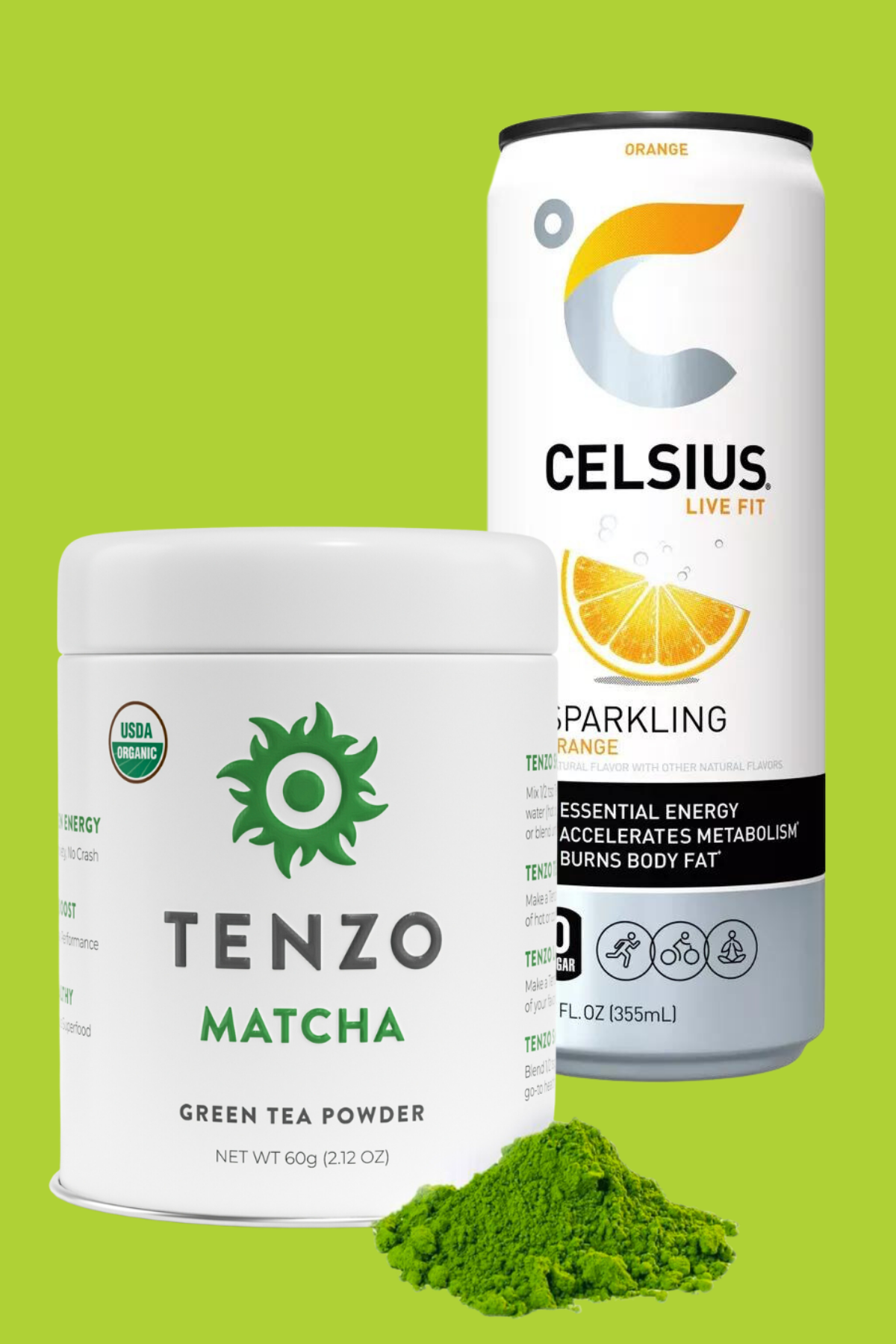 The Ultimate Face-off: Tenzo Matcha vs. Celsius Energy Drink - Which is Healthier?
Posted on October 17, 2023 | by Lori Hanemann
In today's fast-paced world, we often find ourselves reaching for energy-boosting beverages to power through the day. Two popular options on opposite ends of the spectrum are Tenzo Matcha and Celsius Energy Drink. While both claim to offer a boost in energy and overall wellness, they take vastly different approaches to achieving these goals. In this blog post, we'll compare the health benefits and consequences of these two beverages to help you make an informed choice.
Tenzo Matcha: The Green Elixir
Tenzo Matcha is a traditional Japanese powdered green tea made from ground green tea leaves. It's celebrated for its natural energy-boosting properties and a myriad of health benefits.
Natural Caffeine Boost
Tenzo Matcha provides a gentle and sustained energy boost due to its caffeine content, which is lower than most energy drinks but is accompanied by other compounds like L-theanine. L-theanine helps to prevent the jitters and crashes associated with high caffeine intake, offering a calm and focused energy lift.
Rich in Antioxidants
Matcha is packed with antioxidants called catechins, which help fight oxidative stress and reduce the risk of chronic diseases. The most notable catechin in matcha is EGCG (epigallocatechin gallate), known for its potential cancer-fighting properties.
Enhances Mental Clarity
The combination of caffeine and L-theanine in matcha promotes mental clarity, concentration, and alertness without the jitteriness commonly associated with energy drinks.
Supports Metabolism and Weight Loss
Matcha has been linked to a boost in metabolism and fat oxidation, making it a popular choice for those looking to manage their weight.
Promotes Relaxation
The L-theanine content in matcha promotes relaxation and stress reduction, which can contribute to overall well-being.
Celsius Energy Drink: The Performance Booster?
Celsius Energy Drink, on the other hand, is marketed as a fitness and performance-enhancing beverage. It's a carbonated drink formulated with a mix of ingredients designed to increase energy levels and support physical activity. But there are consequences to 'fast' energy.
Drinking energy drinks like Celsius can have various consequences, especially when consumed in excess. Here are five potential consequences of drinking Celsius Energy Drink:
Caffeine Overconsumption: Celsius contains a significant amount of caffeine (about 200mg per 12-ounce serving). Overconsumption of caffeine can lead to jitters, anxiety, restlessness, increased heart rate, and even heart palpitations. It can also disrupt sleep patterns, making it difficult to get a good night's rest.

Dehydration: Caffeine is a diuretic, which means it can lead to increased urination. Excessive consumption of energy drinks without adequate hydration can result in dehydration. Dehydration can cause symptoms like dry mouth, fatigue, dizziness, and in severe cases, can even lead to heatstroke.
Increased Blood Pressure: The combination of caffeine and other stimulating ingredients in Celsius can temporarily raise blood pressure. For individuals with hypertension or those predisposed to high blood pressure, regular consumption of energy drinks can be particularly risky and may lead to long-term health problems.
Digestive Issues: The high caffeine content in energy drinks like Celsius can irritate the gastrointestinal tract. Some people may experience stomach discomfort, acid reflux, or even gastritis when consuming these beverages regularly. The acidity and carbonation in energy drinks can exacerbate these issues. It also uses sucralose as the sweetener, which can lower your good gut bacteria and cause bloating.
Addiction and Withdrawal: Energy drinks can be habit-forming due to their high caffeine content. Regular consumption can lead to caffeine dependence, and when you try to cut back or quit, you may experience withdrawal symptoms such as headaches, irritability, and fatigue.
It's important to note that the consequences of consuming Celsius Energy Drink can vary from person to person and depend on factors like individual tolerance, overall health, and the quantity consumed. To minimize these potential consequences, it's crucial to consume energy drinks in moderation and be mindful of your caffeine intake. If you have underlying health conditions or concerns about energy drink consumption, it's advisable to consult with a healthcare professional for personalized guidance. Additionally, choosing healthier alternatives like herbal tea or water for hydration and energy may be a better long-term strategy for maintaining your overall health and well-being.
When comparing Tenzo Matcha and Celsius Energy Drink, it's clear that they serve different purposes and offer distinct health benefits. Tenzo Matcha provides a natural and sustained energy boost with a focus on mental clarity and overall well-being. It's packed with antioxidants and supports relaxation, making it an excellent choice for those seeking a balanced approach to energy.
Start a Tenzo Subscription today. CLICK HERE