Tenzo Matcha White Hot Chocolate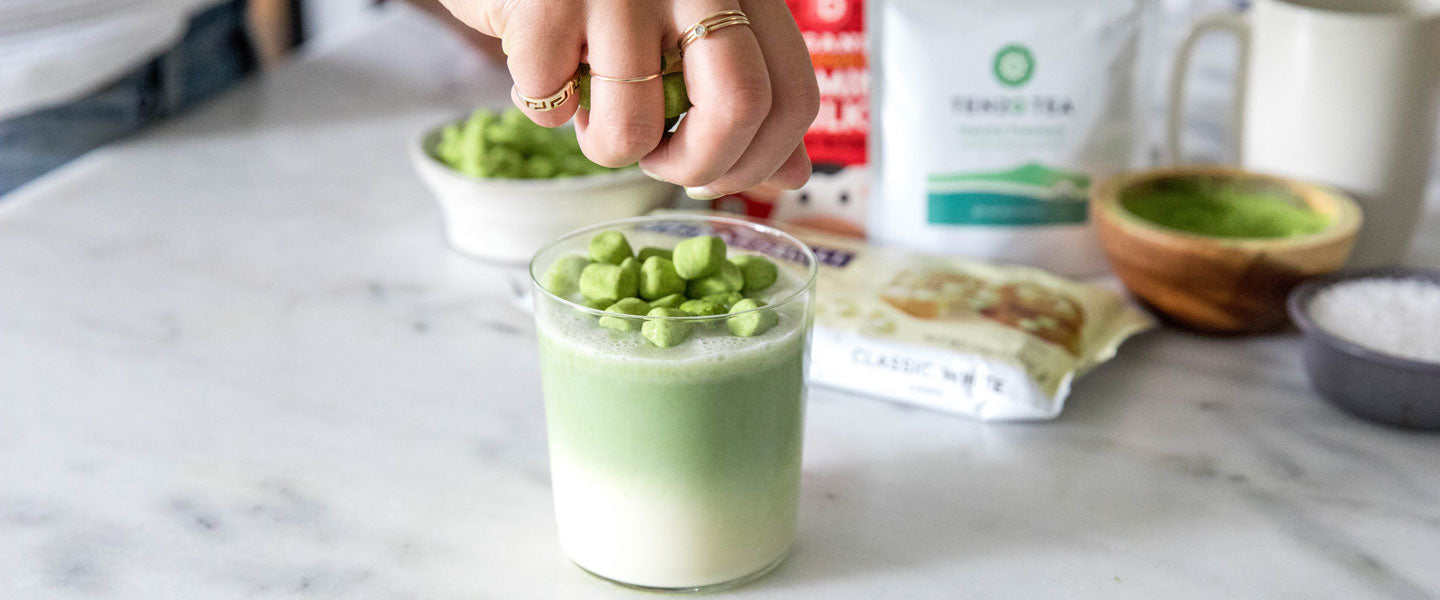 Homemade Matcha White Hot Chocolate For the Holidays
This week we partnered with our friends over at Not Without Wine to bring you one of our all-time favorite drink recipes for the chilly holidays months - a twist on a classic - The Tenzo Matcha White Hot Chocolate!
It's your total comfort drink - warm, rich & velvety, sweet but not too sweet and chocolate-y but not too chocolate-y. And of course, it's better when its topped with TENZO TEA and MATCHA MARSHMALLOWS :)

INGREDIENTS:
(Recipe Makes 4 Servings)
11 oz. Ghirardelli classic white baking chips
4 cups of milk (If milk isn't your thing, feel free to swap with your favorite dairy-alternative, we'd highly recommend coconut milk)
1/2 tsp salt to taste
4 oz water
2 tsp Tenzo Tea matcha powder

Step 1: Double Boil White Hot Chocolate
In a double boiler melt the entire bag of white chocolate, stirring on occasion
Once the chocolate is melted and creamy, scrape into a saucepan and turn the heat to medium-low
Add the whole milk and begin whisking until the chocolate is completely unstuck from the bottom and sides of the pan
Turn up the heat to medium-high while continuing to whisk until the chocolate is fully-incorporated into the milk
Add salt to taste
Turn off the heat and pour the white hot chocolate into your 4 mugs

Step 2: Matcha Shot
It's time to make a Matcha Shot to combine with your melted white hot chocolate. If you've never made a matcha shot before click here to learn more!
In a separate bowl combine 4 oz water with 2 tsp Tenzo Matcha
Using a bamboo whisk, whisk until smooth with an "M/W" motion
Pour Matcha Shot over white hot chocolate, dispersing evenly between your 4 mugs

Step 3: Matcha Marshmallows
Toss mini marshmallows with matcha powder until green
Top your mug with marshmallows and dust with powdered sugar to taste
Celebrate the holidays with Tenzo Tea Organic Matcha! Tag @tenzotea in your holiday creations for a chance to be featured on our Instagram.