Tenzo Matcha Float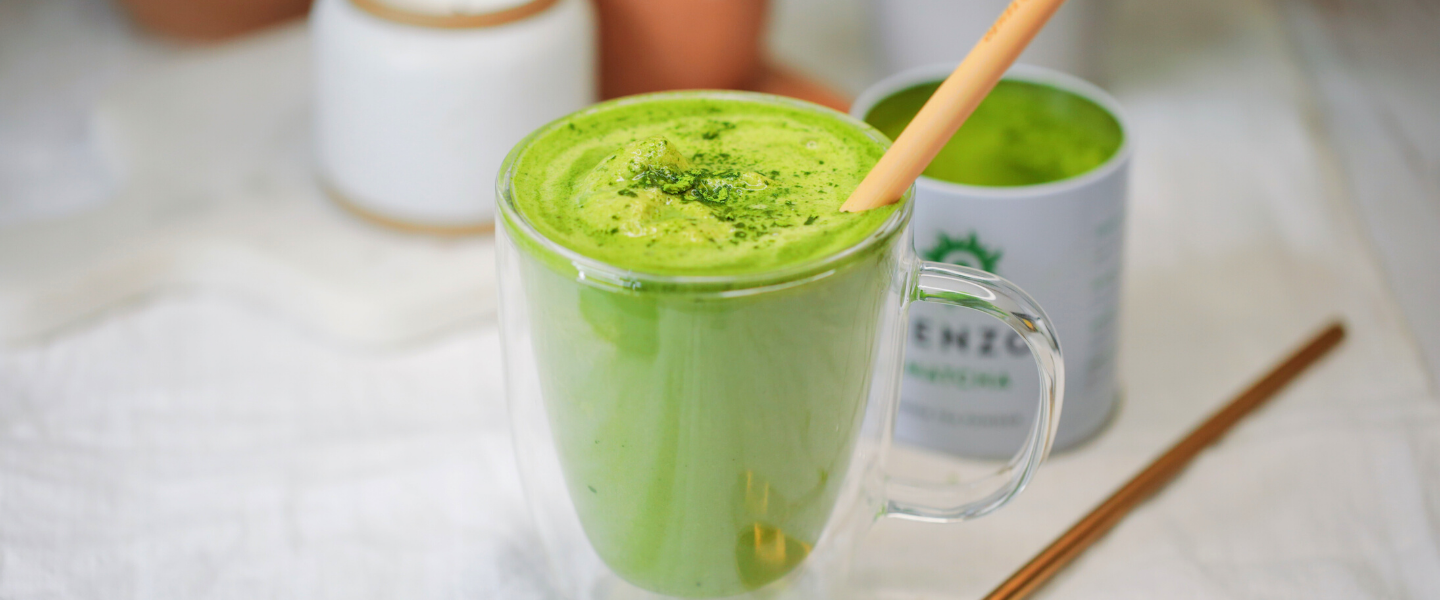 It's fun, it's floaty, and it fuels your body and mind with healthy, green caffeine. It's the Tenzo Matcha Float, of course. Root beer floats are a classic and all, but sometimes you just need to mix it up a little… Literally. Mix up a matcha float and treat yourself to a childhood classic with a fresh new twist. Matcha and vanilla is the new milkshake and fries. An unlikely duo with an unbelievably delicious taste. It's the dessert you crave with the superfood your body needs. Indulge in something that does more than just taste good with the matcha float. 
Tenzo Matcha Float
Ingredients:
2-4 tbsp hot water
1 tsp Tenzo matcha 
6 oz seltzer water
2-4 oz oat milk
1 scoop matcha ice-cream
Optional: 1 tbsp maple syrup or other sweetener
Instructions:
Whisk together hot water and Tenzo matcha tea powder in a glass, then add seltzer water, oat milk, and sweetener to taste. Top off with a scoop of matcha ice-cream and drizzle of caramel sauce. 
Impossibly easy and incredibly tasty, you can whip up the dessert of your dreams in just minutes with this easy recipe. And hey, why limit yourself to dessert. If you wanna start off your day with a matcha float, all the more power to ya. And, thank you to our matcha recipe superstar Kaylie for this tasty beverage. Go follow her on Instagram to see what else she's been cooking up recently. We'll back back next week with another amazing matcha creation, so stay tuned.