Pumpkin Cream Matcha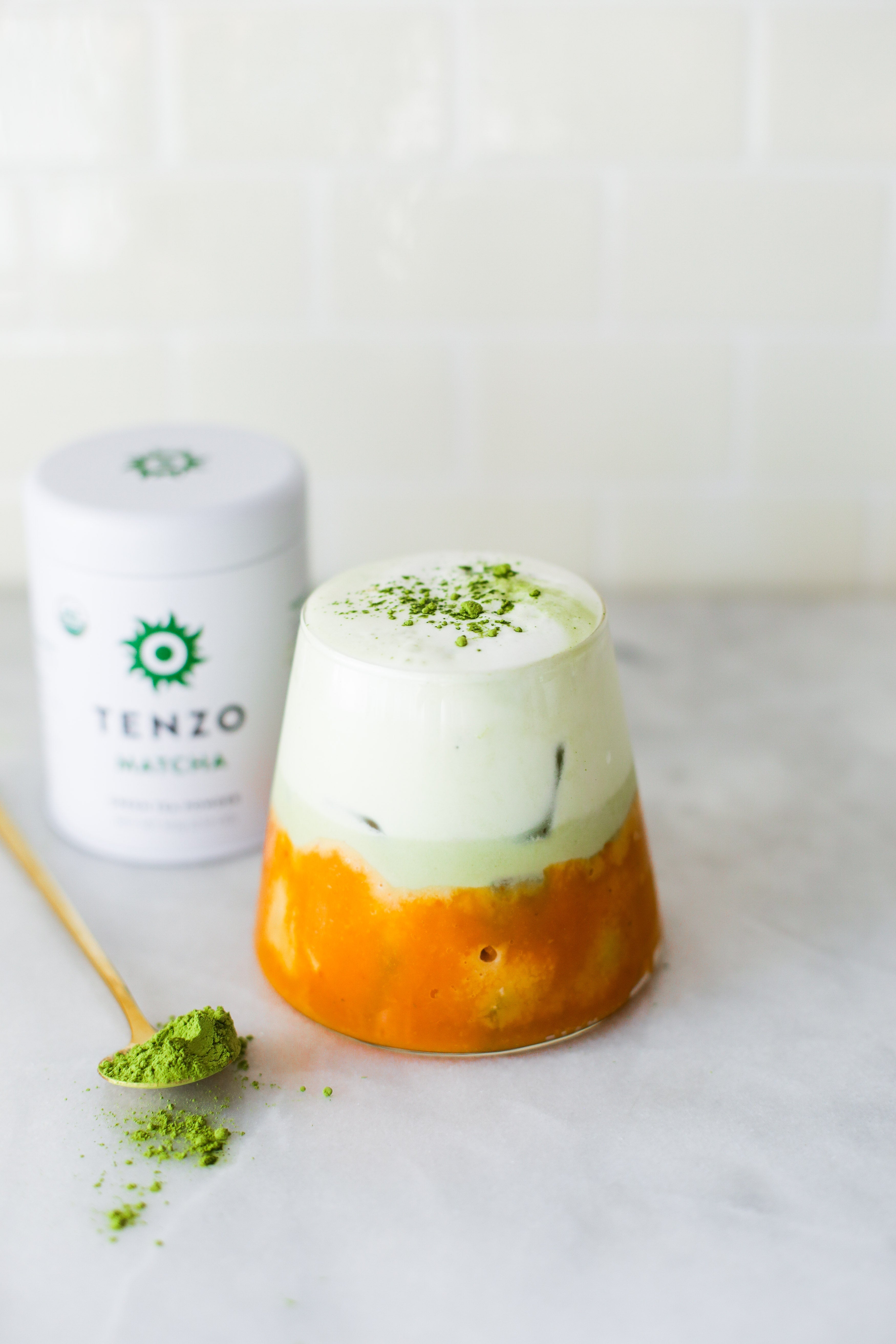 Pumpkin Cream Matcha
Posted on November 18, 2022 | by Lori Hanemann
Fall vibes for sure! This recipe tastes like Thanksgiving and will keep you focused and feeling great for the entire holiday season. We've combined nostalgic pumpkin flavor with maple and matcha to give you delicious taste and a gorgeous drink for holiday table photos.
Ingredients:
2 tbsp pumpkin puree
1-2 tbsp maple syrup to taste
2oz water
1 tsp Tenzo matcha powder
ice to fill a glass
1/2 cup whole milk, frothed (or milk of choice that gets frothy and creamy)

Instructions:
Spread pumpkin puree around bottom of glass, then fill with ice, drizzle in maple syrup, and top with whole milk that's been frothed (I like to use a french press for this).
Make matcha tea by adding water and matcha powder into a small pitcher and blend with an electric whisk until well combined, then pour over milk and serve.
Thank you to Kaylie for another wonderful and delicious matcha drink. You can follow her on Instagram to see more of her recipes. Remember to stock up on Tenzo for all our delicious matcha recipes.