Peppermint Matcha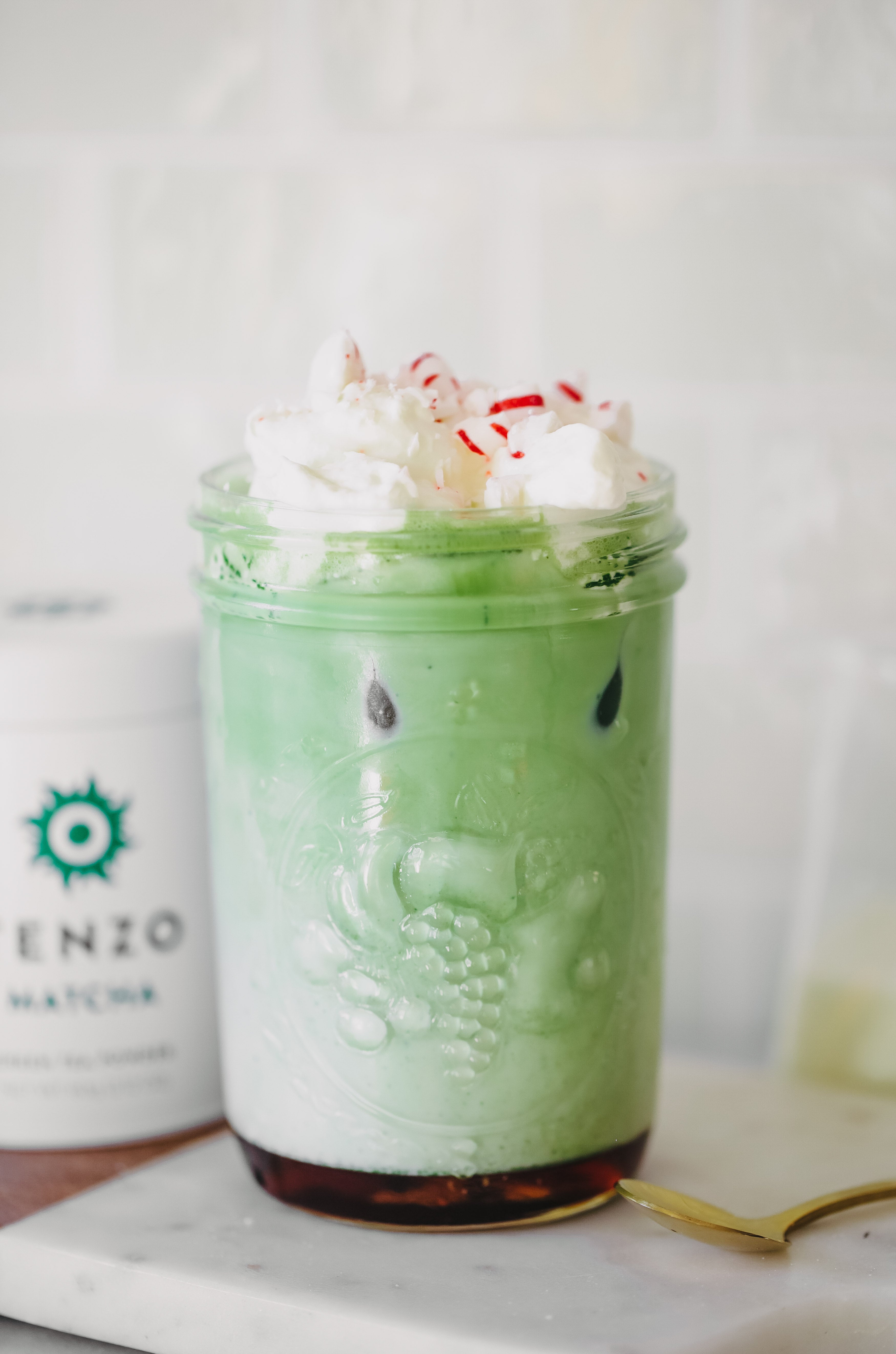 Peppermint Matcha
Posted on December 10, 2022 | by Lori Hanemann
This delicious and refreshing peppermint matcha recipe is the perfect way to start your day. The combination of the sweet minty flavor and the earthy taste of matcha makes for a delightful and energizing drink. Enjoy!
Ingredients:

1 cup whole milk or milk of choice

1 tsp Tenzo matcha powder

stevia to taste

whipped cream

1 crushed peppermint candy
 Instructions:
Combine milk with matcha tea powder and stevia until well combined (an easy way to do this is to combine in a blender).
Pour into a glass, top with whipped cream and crushed peppermint candy.
Thank you to Kaylie for another wonderful and delicious matcha drink. You can follow her on Instagram to see more of her recipes. Remember to stock up on Tenzo for all our delicious matcha recipes.