Is Matcha Tea Good for Meditation?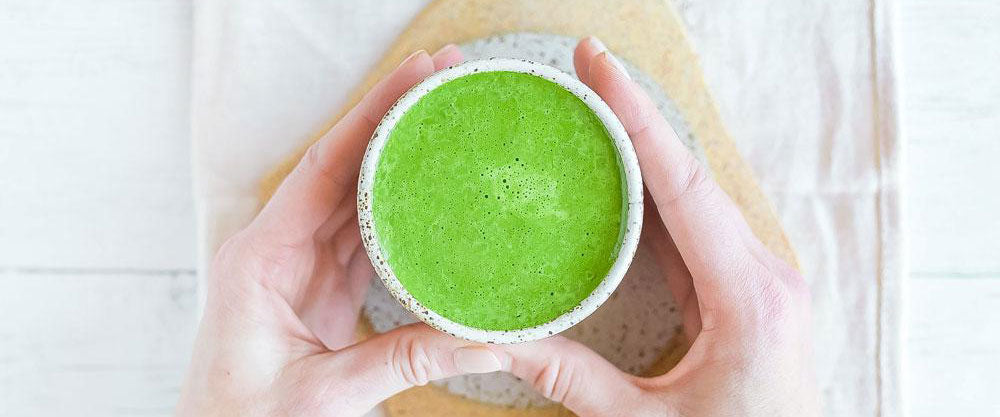 Meditate on Matcha
Meditation may be making a comeback, but it's no passing fancy. Meditation has been practiced for centuries by everyone from devout Buddhist monks to successful CEOs. 
Put simply, meditation is a holistic approach to training the mind. It can be practiced formally and informally, but its most basic principles can be applied to everyday life for a more intuitive existence. 
With so many things going on in our lives, the challenge of meditating may appear daunting. However, while the ultimate goal of meditation is to completely liberate the mind of attachment, any meditation session can be successful and beneficial. 
The intention of meditation is to acknowledge each thought that flows through your mind without becoming entangled in it. And while this may not seem plausible at first, practice and matcha will help maximize your meditation. 
By simply taking the time to meditate, whether you feel it was successful or not, your body and mind will benefit from the calming practice.
Meditation is well-known for helping combat the effects of stress and anxiety but if you're burdened with these, sitting down to meditate may seem to be all but impossible. 
One of the biggest culprits of meditation distractions is something called "monkey mind." Monkey mind is characterized by racing thoughts, scattered emotions, and a generally unfocused brain. And, being that those with monkey mind are also most likely to benefit from meditation, the whole idea of a calming practice may seem out of reach. 
So for those who have trouble calming their minds or for those who just simply love a delicious, healthy beverage, matcha is there to slow the pace of your racing brain. Which also makes matcha the perfect partner for meditation.
Is Matcha Tea Good for Meditation?
Long story short, yes, matcha is helpful for meditation. 
In fact, even the ritual of making your matcha can become a part of your meditation practice. Quietly and intentionally preparing a cup of matcha can help signal your mind and body that it's time to relax. 
Teatime is the perfect time to slow down and be mindful, even for the busiest of people. So, something as simple as incorporating matcha into your routine can be a secondary form of meditation for a hectic schedule. 
But, the magic of matcha doesn't come solely from an intentional preparation. In addition to helping prepare the body and mind for a calming meditation session, matcha also helps increase your ability to focus*. After a cup of matcha, clearing the clutter of daily activities and mindless thoughts from your brain is a much more approachable task. 
Slowly sip your matcha and concentrate on the present moment… and just like that, you're meditating.
The Science of Matcha & Meditation
One of the most significant factors in matcha's ability to enhance a meditation practice is the extremely high concentration of L-theanine. L-theanine has been shown to reduce physiological and psychological stress, which allows the brain to slow down and recuperate. 
The L-theanine in matcha also improves cognition* and your overall mood by combining with caffeine to promote the production of relaxing alpha waves in the brain. Why are alpha waves important? They're also a product of meditation. So, not does matcha make it easier for you to meditate, it actually gives you a bit of a headstart.
How to Prepare Matcha Tea?
As we mentioned, intentional matcha preparation can become an important part of your meditation ritual. And as such, it's essential to ensure that you're preparing it correctly.
Add enough water to your matcha powder to make a thin, smooth paste and stir with a traditional, bamboo whisk. You can always add sweetener, but try to keep it to a minimum as additional sugars can get the mind racing. If you want to add milk to your matcha, heat and froth the milk, and then pour it froth into your tea. And, if you decided to skip the milk, simply top off your matcha paste with warm water. 
The right tools and the right matcha are crucial for getting the most out of your matcha meditation. If you don't have a whisk or are feeling confused about where to begin, our matcha starter kit is the perfect place to introduce yourself to mindful matcha. 
Practice Kindness
Remember — just because meditation is a simple practice, doesn't mean that it's easy. In fact, it can be quite difficult. Be kind to yourself during your practice. It's okay to feel like you're not getting or to struggle with it. If you find that your thoughts are all over the place, that's ok.
Just setting aside the time to meditate and giving it your complete attention is enough for a successful session. We all are working on the process of letting go; just don't give up. 
And in the meantime, when you need some extra help with mediation, turn to matcha. Find your focus with Tenzo Tea's organic matcha powder!