Matcha Shamrock Shake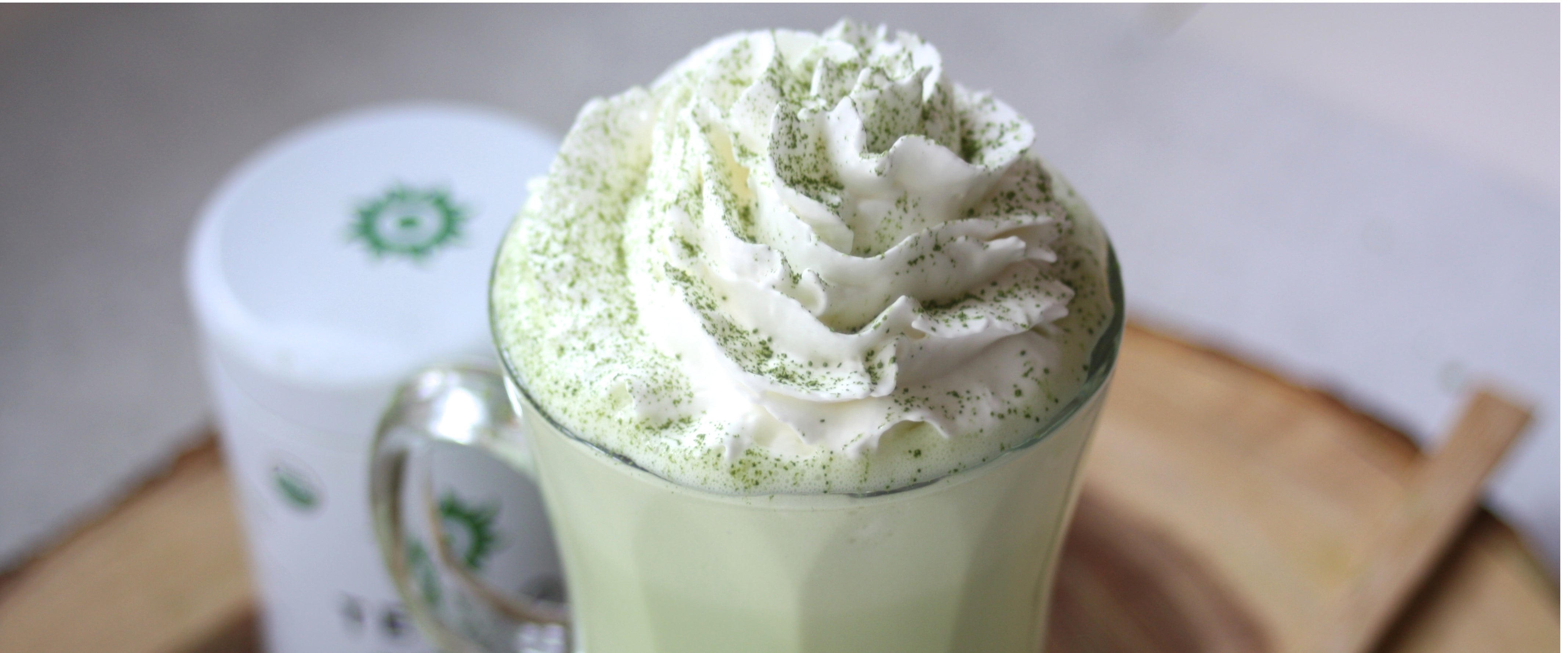 If March is the month of green, then March is matcha month. Although we love this special tea for its nutritive and restorative abilities, we can't deny that matcha's lush and vibrant green color makes it a favorite. And, even though we're devoted to supplying you with tons of new and healthy ways to enjoy matcha, we also know that sometimes you just need a little something sweet. And, what could be better to satisfy your sweet tooth than a Shamrock Shake? With a delicious pepperminty tingle, creamy vanilla, and a dash of bright green matcha you'll find yourself well on your way to greener pastures. So break out your blender, pop on our new Tenzo playlist, and treat yourself to a little matcha moment. 
Ingredients:
½ cup milk (2% milk, almond milk or oat milk works best)
2 scoops (about 1 cup) of vanilla ice cream
½ tsp peppermint extract
1 tsp Tenzo matcha
2-3 ice cubes
Whipped cream (optional)
Directions:
1. Combine all ingredients in a high-speed blender and blend for about 45 seconds. If the mixture is too thin, add in a few extra ice cubes and blend again for 30 seconds.

2. Optional: Top with whip cream and a sprinkle of matcha
Once you make this recipe, you're pretty much guaranteed to come back for more. Not only is it a delicious treat, it is also a crowd pleaser. Let the refreshing waves of peppermint wash over you as you sit back and enjoy your new favorite matcha dessert accompanied by Tenzo's specially curated playlist and a little matcha magic. It's the perfect vibe for both a weekend afternoon and a weeknight delight. So make sure you replenish your matcha supply, because we have a feeling that this recipe is going on your hits list.  It's super easy and incredibly delicious. What more could you ask for?