Matcha Lemonade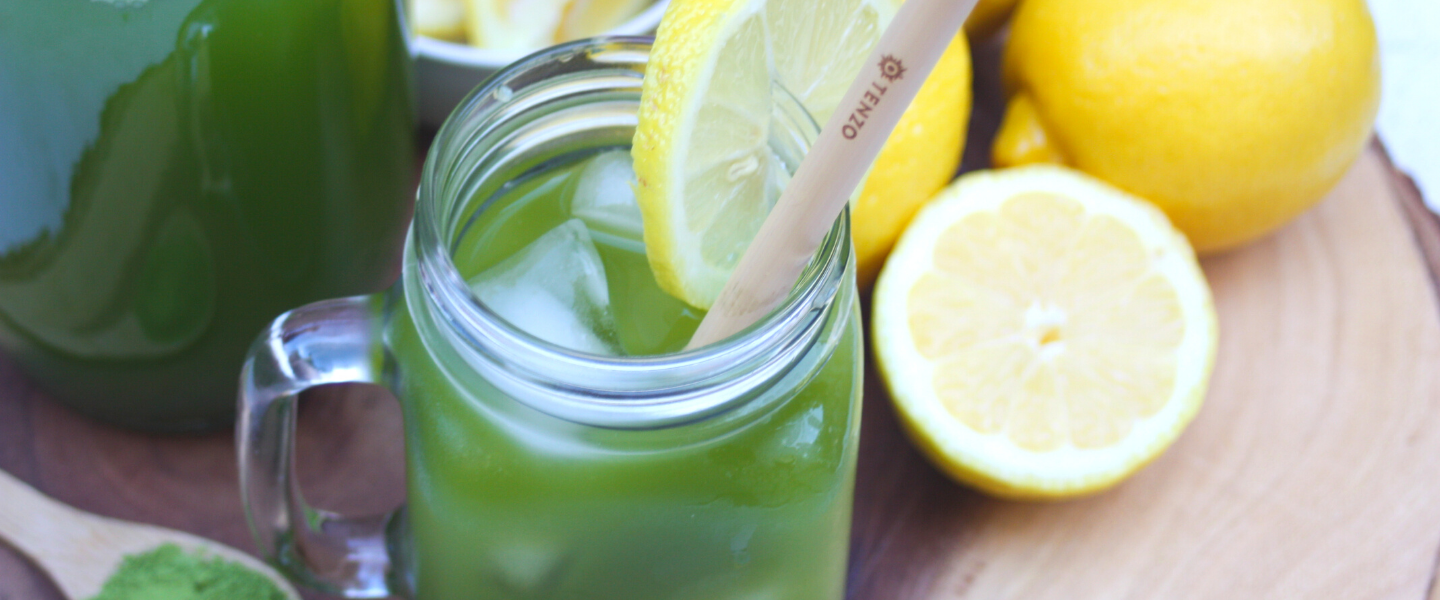 Lemonade is an icon of summer nostalgia. And, whether you're picturing a lemonade stand or just a refreshing glass poolside, we can probably all agree that the homemade stuff reigns supreme. So, we've taken on this summer classic and given it our own Tenzo-twist with, you guessed it, matcha. It doesn't overpower the brightness of the lemons, but it does add a slight nutty accent that blends in beautifully. You can use whatever sweetener you want, but sticking to natural sweeteners, like honey or agave, keeps this delicious beverage tasty and healthy. And, if you want your matcha lemonade extra cold, but not watered down, we highly suggest dropping in some of these matcha ice cubes. The only thing they add to your drink as they melt is a little matcha magic.
Ingredients:
½ tsp

Tenzo matcha

6 oz water 

2 oz water 

Ice cubes

Juice of ½ of a large lemon or 1 small lemon

1-2 tsp sweetener of choice (stevia, honey, or agave work best)
Directions:
Make a matcha shot by whisking together 2oz of water and ½ tsp Tenzo matcha until matcha clumps have dissolved.

In a glass, combine a few ice cubes, 6oz of water, and the lemon juice. Stir.

Pour the matcha shot into the lemon water, stir well, & enjoy!
This quick and easy recipe will have you ditching the boxed stuff in no time. It can be made with ingredients you likely already have in your fridge, and it comes together in minutes. Make sure that your matcha stores are fully stocked because you're going to be mixing up this delicious lemonade beverage all summer. Take it to the pool, take it on a hike, make it on vacation... matcha lemonade is the perfect accessory for all of your summer activities.