Maple Pecan Matcha Mocha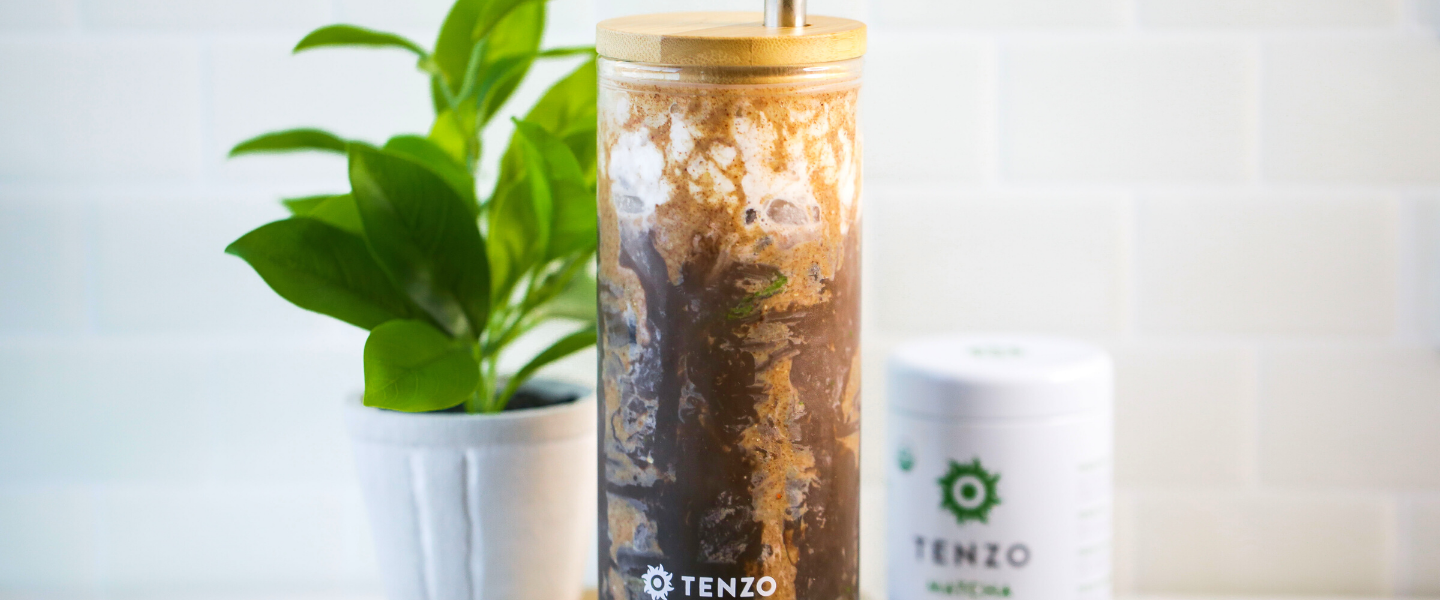 Ditch the sugary Starbucks and Dunkin matcha drinks. Seriously, did they think you wouldn't find out just how much sugar is in their matcha mix? You can't even ask for less sugar, as it's actually part of the matcha mix. There's nothing wrong with craving a sweet matcha treat over ice, but let's healthy it up for ya. Maple syrup and matcha go together like Jim & Pam, and maple doesn't spike your blood sugar like a Starbucks grande. Try this with oat milk, as all of these flavors were designed to create a taste masterpiece. Ya ya, add the whip. We're certain you've earned it; you're a Tenzo after all. 
Maple Pecan Matcha Mocha
Ingredients:
Ice to fill your glass
1 tbsp pecan butter
1 tbsp maple syrup
4 oz hot water
¼ tsp vanilla powder
1 tbsp black cocoa powder
1 ½ tsp Tenzo Matcha powder
8 oz oat milk
Top with whipping cream 
Instructions:
Fill your glass with ice and drizzle pecan butter and maple syrup over ice. In a small pitcher combine hot water, Tenzo matcha tea, black cocoa powder, and vanilla powder, then pour into the glass and top with whipped cream (optional) or coconut whip and stir before drinking.
Thank you to Kaylie for another wonderful and delicious matcha drink. You can follow her on Instagram to see more of her recipes. And, take the chance to stock up on matcha now.