How to Make the Best Matcha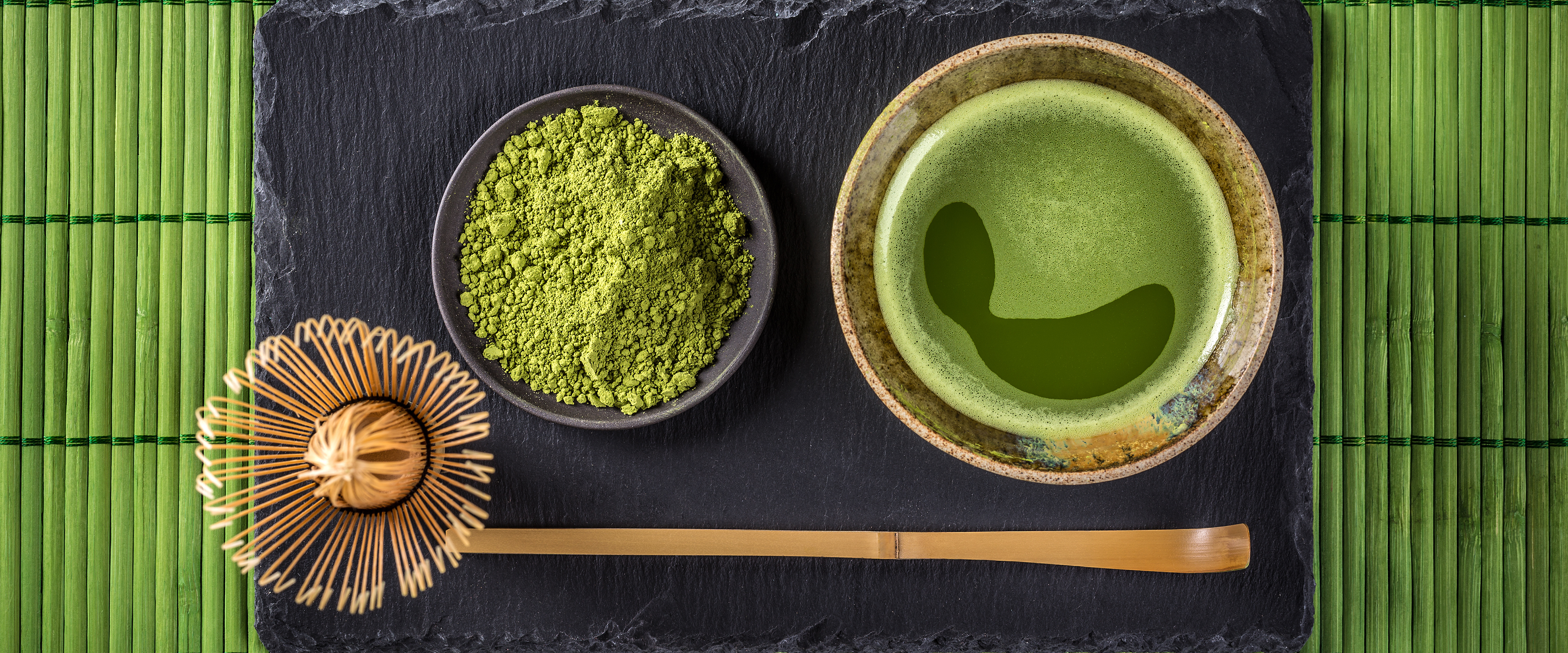 How to Make the Best Matcha
Matcha is a super healthy drink whose roots come from Japan. Matcha is a package of healthy nutrients that help keep your mind, heart and body in check. Matcha powder comes from the grindings of the Camellia Sinensis plant. How do we get from that to our favorite delicious and nutritious drink? If you want to enjoy all the benefits that matcha has to offer, here's a guide to help you make the perfect cup of matcha every time.
How to Make Matcha with Japanese Utensils
Anybody can make matcha, but if you want to make the drink the way the originators did back in the day, you're going to want to start with some tools. Every great cup of matcha starts with the following:
- Traditional tea bowl
- Bamboo scoop
- Bamboo whisk.
For a teaspoon or two of the matcha green tea powder, you will need 20 oz. hot water just under 180 degrees Fahrenheit. You may sieve the powder to avoid any clumps. To make the tea frothy on the top, whisk with the bamboo whisk vigorously in a zig-zag motion in the bowl for about 20 seconds. Imagine you are rapidly drawing a series of Ms and Ws. If done correctly, your green mixture will be forthy at the top. This is what you are looking for because it sets this matcha apart from the rest. Many people do not have a bamboo whisk - - it really makes a difference. Alternatively, you can also whisk with a metal whisk, but you may find some clumps in your drink along with a slightly metallic taste.
Make Matcha in a Cup
If you have matcha powder, but not the materials, fret not! You can try matcha right now, but trust us, you'll want to pick up a bamboo whisk anyway. All you need to do is add a some water to your matcha powder and mix it together with a spoon. It will make a paste-like substance without the froth. However, the taste will not be too far off and you will still be able to benefit from the myriad of aspects that matcha brings to the table.
Things to Consider When Making Matcha
It seems like a piece of cake to get your matcha ready, right? It truly is. We belive that if you're going to do something, you should do it right. At Tenzo HQ, we've experimented with a few different methods of making matcha. Here are some things you should consider the next time you make a cup of matcha:
What's the best milk to use with matcha powder?
While you can use any milk to turn your green tea shot into a delicious matcha latte in the morning, we recommend trying out different types of milk. If you want to remove dairy from your diet, you can try using a dairy alternative such as almond milk or oat milk. Since these milks are a little sweeter than the real thing, they actually blend very well with matcha's umami flavor!
How hot should the water be?
It sounds crazy, but matcha (and green tea) tastes the best when it is mixed with water that is at 179-180 degrees Fahrenheit. Any hotter and the matcha will begin to clump up. Anything cooler than 170 degrees Fahrenheit may prove difficult to mix with the powder.
The Best Matcha Powder
If you want to make the best matcha, you'll want to start with the best matcha powder. There are hundreds of matcha powders on the market and, even to the trained eye, most are hard to differentiate. The main thing you'll want to look into the next time you buy matcha: the best matcha comes from Japan.
There are also several grades of matcha. Ceremonial matcha is the highest-grade and is the preferred choice for your morning drink. There is also culinary-grade, which is very similar to pure dark chocolate. It has a much more bitter flavor profile which makes it a great choice for baking - - not so much for drinking. 
Additional Tips For Great Matcha
In addition to the main details above, there are some other things you can do to improve your matcha in the morning. Whisking rigorously is the key to the frothiest matcha. The froth brings out some more flavor and also makes the drink more luxurious (who doesn't love a good froth?)
The best part is you do not need much to make the perfect cup of matcha. Many people like to add sweeteners to their coffee - - which you can do with matcha, too. However, doing so would take away many of the innate health benefits that come packaged with each cup of matcha. Our advice? Keep it natural!
Matcha Preparation is as Easy as...
It may seem like a lot at first, but it's actually really simple once you get the hang of it! For some more tips, check out how to make matcha and you'll be making lattes for your friends and family in no time!