How Much Matcha Per Day is Safe?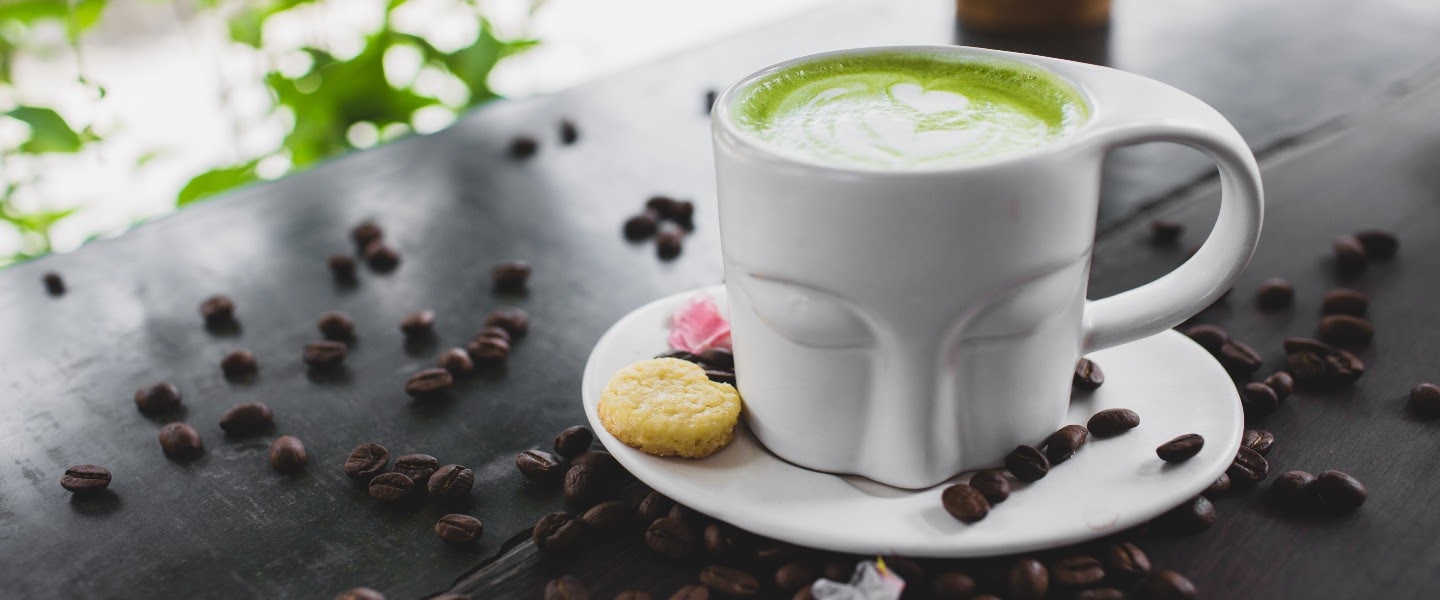 If you're on the search for a drink that provides energy and focus, without the regular crashes from coffee and other caffeinated drinks, then matcha is an excellent choice to fit your needs. It is healthy and full of essential vitamins that can make you feel refreshed and energized to face the day. It's also delicious and easy to make and can be mixed into many wonderful recipes, like smoothies, brownies, ice cream, and more!
What is Matcha? 
Matcha is a type of green tea that is harvested young, which is why the flavors are so rich and the colors are so bright. Unlike regular tea, however, matcha leaves are not steeped. Instead, the tea leaves are ground into a fine powder, which is then mixed with hot water, providing a strong, delicious flavor that is great for a boost of energy. 
Matcha tea first arrived in Japan nearly 1,000 years ago, and Japanese samurai and Buddhist cultures held matcha tea ceremonies. Japan is now the country best known for its matcha recipes and ingredients, largely due to its sunny and rainy environment, the perfect conditions for tea to grow. 
Today, the matcha experience can include a wide range of recipes and flavor combinations, as well as many excellent health benefits. It is not often used in the ceremonies or before battle, as it once was, but the rich history and the connection with nature and self that this drink often provides has endured through the centuries. 
Benefits of Drinking Matcha Tea 
There are many health and wellness benefits of drinking matcha tea. Here are just a few reasons you'll want to replace your current caffeinated drinks with this refreshing and delicious alternative. 
Matcha Gives You Energy 
One of the main reasons you'll want to turn to a cup of matcha, rather than coffee or another type of energy drink, is because it provides all the best energy boosting of regular caffeinated beverages—without the side effects. You can say good-bye to caffeine crashes, jitters, and other reactions to caffeine when you substitute matcha for your morning coffee. 
Matcha Can Keep You Calm
Matcha doesn't just give you a boost. It also helps you to remain calm and focused, no matter what the day ahead might bring. It is often used in meditation and yoga practices, and can be helpful for focusing on work or school, so you can be productive, creative, and efficient. 
Matcha Has Nutrients For Overall Health 
Because matcha tea is consumed in full, rather than steeped like traditional tea, it provides all the vitamins and antioxidants that are naturally occurring in fresh young green tea leaves. These can be helpful for boosting your immunity, managing weight, and even protecting your oral health. 
How Much Matcha is Safe Per Day? 
While there are a great many benefits to drinking matcha regularly, it's important that you keep track of how much you drink. Like any type of food or drink, it's best enjoyed in moderation. 
That's why health experts recommend that you shouldn't drink much more than three cups of matcha a day, and definitely shouldn't surpass five. 
When it comes to any kind of drink that is rich in caffeine, sugar, or alcohol, a moderate intake is always the best choice. That will help to ensure that you're gleaning all the benefits of enjoying the drink, without worrying about potential side effects or drawbacks. 
Why Should You Limit Your Matcha Intake? 
There are a few essential reasons that you should keep an eye on the number of Tenzo organic matcha green tea servings you enjoy over the course of the day. 
The suggestions for limitations are based on your personal health and wellness, so if you're worried about consuming caffeine or specific types of tea, it's always a good idea to speak with your healthcare professional before you begin. 
Matcha may have significantly fewer side effects than other types of caffeine, but that doesn't mean it isn't powerful. In fact, matcha can have as much caffeine as a cup of coffee. That's why you'll want to maintain a healthy moderation of matcha drinks. 
When you drink too much caffeine over the course of a day, you can begin to build up a tolerance for it, which means more drinking caffeine, and so on. You want to avoid drinking too much of a caffeinated beverage, because it can lead to anxiety, difficulty sleeping, high blood pressure, and more. One to two cups of match will provide you with a similar amount of caffeine to coffee. 
Side Effects of Drinking Too Much Matcha 
Like any type of caffeinated beverage, drinking too much matcha can have side effects over time. Here are a few uncomfortable side effects that can occur when you drink too much matcha. 
Stress and Anxiety 
While matcha tea has a much lower impact on stress and anxiety than many other types of caffeinated beverages, drinking too much of it can still lead to jitteriness and discomfort. If you're already prone to stress and anxiety, keep your matcha limit low, and pull back if you notice that you are experiencing unusual levels of anxiety.  
Difficulty Sleeping 
It's a good idea to drink your matcha tea earlier in the day, as drinking any caffeinated beverage can make it more challenging to fall asleep, which can upset your sleep schedule and contribute to existing and future health conditions. Too much matcha tea—or any kind of caffeine—can also keep you up late into the night, which isn't helpful to your overall health and wellness. 
Headaches 
Not only can caffeine cause headaches for many reasons, but it can also be a problem when you quit. Because your body begins to build up a response to caffeine like the kind you'll find in matcha, you may find that you need to continue drinking more and more, which only contributes to future health complications. 
Our Favorite Matcha Recipes 
When you're ready to start safely and carefully adding matcha to your diet, you have lots of amazing options to pick from, starting with the classic matcha green tea, and including tarts, brownies, pudding, and more. Here are some of our favorite matcha recipes that you can begin trying out once you find the right matcha for your kitchen. 
Matcha Smoothie: A matcha smoothie doesn't just deliver on all the energy-boosting power and delicious flavor of matcha. It also mixes perfectly with fresh fruits like bananas and mangos, so you can get the vitamins you need to tackle whatever the day might bring.
Matcha Oatmeal: Take your favorite oatmeal dish to the next level of flavor and health benefits when you mix in matcha powder, maple syrup and your favorite fruits and nuts. 
Matcha Cheesecake: Matcha isn't only for breakfast. You can make delicious matcha treats for dessert, as well, like a matcha raspberry cheesecake. Thanks to almonds, cashews, and coconut cream this sweet is actually vegan. 
Matcha Ice Cream: Celebrate spring with a vegan matcha lavender ice cream made with cashews, coconut cream, almond milk, and lavender buds. 
Matcha Lemonade: If you're looking for that boost of energy in the middle of the day, or you just want to enjoy relaxing in the sunshine, matcha lemonade is the perfect drink. All you need are lemons, simple syrup, and your matcha powder—enjoy! 
Conclusions 
When it comes to any kind of caffeinated drink, it's important to moderate intake to prevent side effects like dependency, headaches, crashes, and anxiety. That said, matcha has a significantly lower impact than coffee and many other types of tea, and it is rich in healthy vitamins and antioxidants that will help you feel refreshed, energized, and ready to face the morning or beat the afternoon slump. 
You'll still want to stick to one or two cups a day, but matcha is powerful and reliable, so you'll probably find you don't need more matcha than that—whatever form it may take. 
And when you're ready to find the perfect matcha ingredients to fit your favorite recipes, Tenzo Tea has what you need. We carry high-quality, sweet, and healthy matcha tea designed for your busy day, so whether you're looking for more focus, more energy, or meditation and calmness, we can help you every step of the way. 
Explore our matcha kits and exciting new recipes and begin trying out your favorite flavors with ease today!
Sources:
https://spoonuniversity.com/lifestyle/foods-and-drinks-that-stain-your-teeth-the-most