How a community leader, leads on Tenzo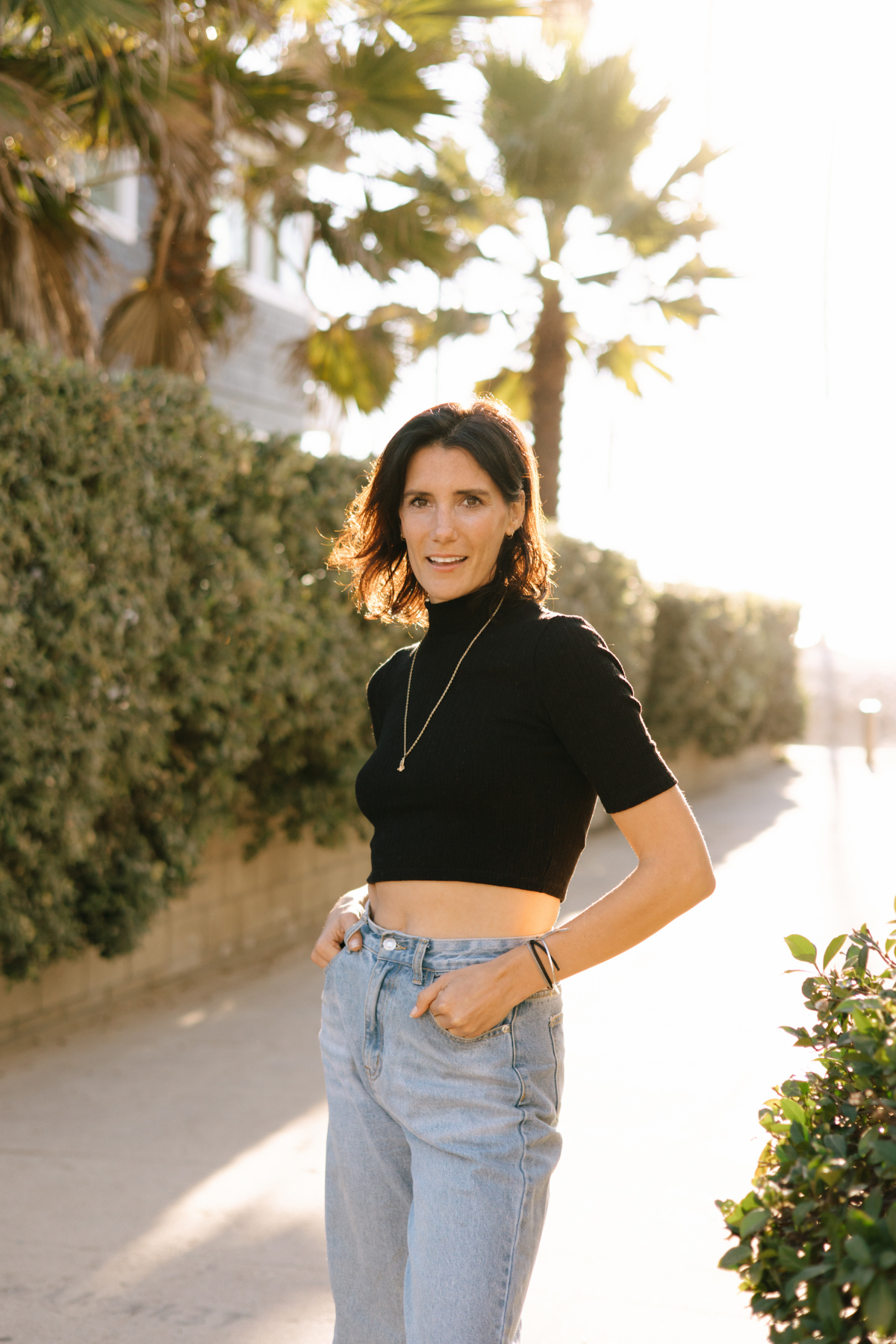 Tenzos who inspire!
Growing Community with Tenzo
We're about to take you on a journey that involves matcha, vitality, focus, and a whole lot of "wow" moments. Here is another one of our Tenzos Who Inspire series, where we shine a spotlight on remarkable folks who are embracing life's challenges and chasing dreams while sipping on their favorite green companion – Tenzo matcha! So, grab your matcha and let's get inspired together.
 Better Every Day.
Ever wondered how people juggle it all? Meet our matcha-loving friend Meredith Baker, a true leader living life in the vibrant city of Venice Beach. Leadership Coach, Speaker, Facilitator, and co-founder of More of That – Meredith is the embodiment of what it means to seize the day with focus and vitality, with much thanks to her trusted sidekick, Tenzo matcha.
🌟 Meredith Baker 🌟
Occupation: Leadership Coach, Speaker, Facilitator, and co-founder of More of That
City: Venice Beach
If there's one thing we've learned from Meredith's journey, it's that staying healthy and centered is no small feat when you're constantly inspiring others. As a coach and speaker, Meredith is on a mission to help people become the best versions of themselves. And how does she do it? Well, here's the tea – Tenzo matcha! This vibrant green elixir keeps her in tip-top shape, ready to inspire and facilitate others with a charisma that's as bright as her favorite matcha hue.
Meredith is a firm believer in the power of clean caffeine, and Tenzo matcha is her trusty companion in this caffeine-powered adventure. It's not just about staying awake – it's about unlocking that next level of clarity and focus. You know, the kind that makes you feel like you're on top of the world, ready to conquer whatever it throws at you.
In Meredith's own words: "Tenzo gives me delicious clean energy to lead Best Morning Ever (meditation, yoga, breathwork, connection, journaling) every Monday and keeps me feeling inspired for my client sessions and corporate facilitations."
The Tenzo Advantage.
Picture this: Tenzo matcha isn't just a beverage; it's like a secret weapon that grants you a backstage pass to peak performance. Bursting with antioxidants, amino acids, and just the right kick of natural caffeine, our top-tier matcha is more than a drink – it's a lifestyle. And Meredith knows it well. With Tenzo by her side, she's equipped to tackle her jam-packed days head-on, with a clarity and energy that's unmatched.
We're all about that "Better Every Day" motto, and with Tenzo matcha in your corner, there's no limit to the heights you can reach. Whether you're leading a meditation class, diving into corporate facilitations, or simply facing the everyday hustle, our matcha's got your back – and your taste buds.
Ready to be inspired by Meredith?
👉 [FOLLOW MEREDITH ON INSTAGRAM]
So there you have it! A sneak peek into the lives of inspiring Tenzos like Meredith who are making waves while savoring their matcha moments. Remember, every sip of Tenzo is a step towards your own greatness. Stay tuned for more tales of triumph, and until then, keep sippin', smilin', and strivin' for better days – powered by Tenzo matcha magic! 🍵🌟
 Get Tenzo for yourself and friends to have the focus and vitality like Meredith!