Matcha Margarita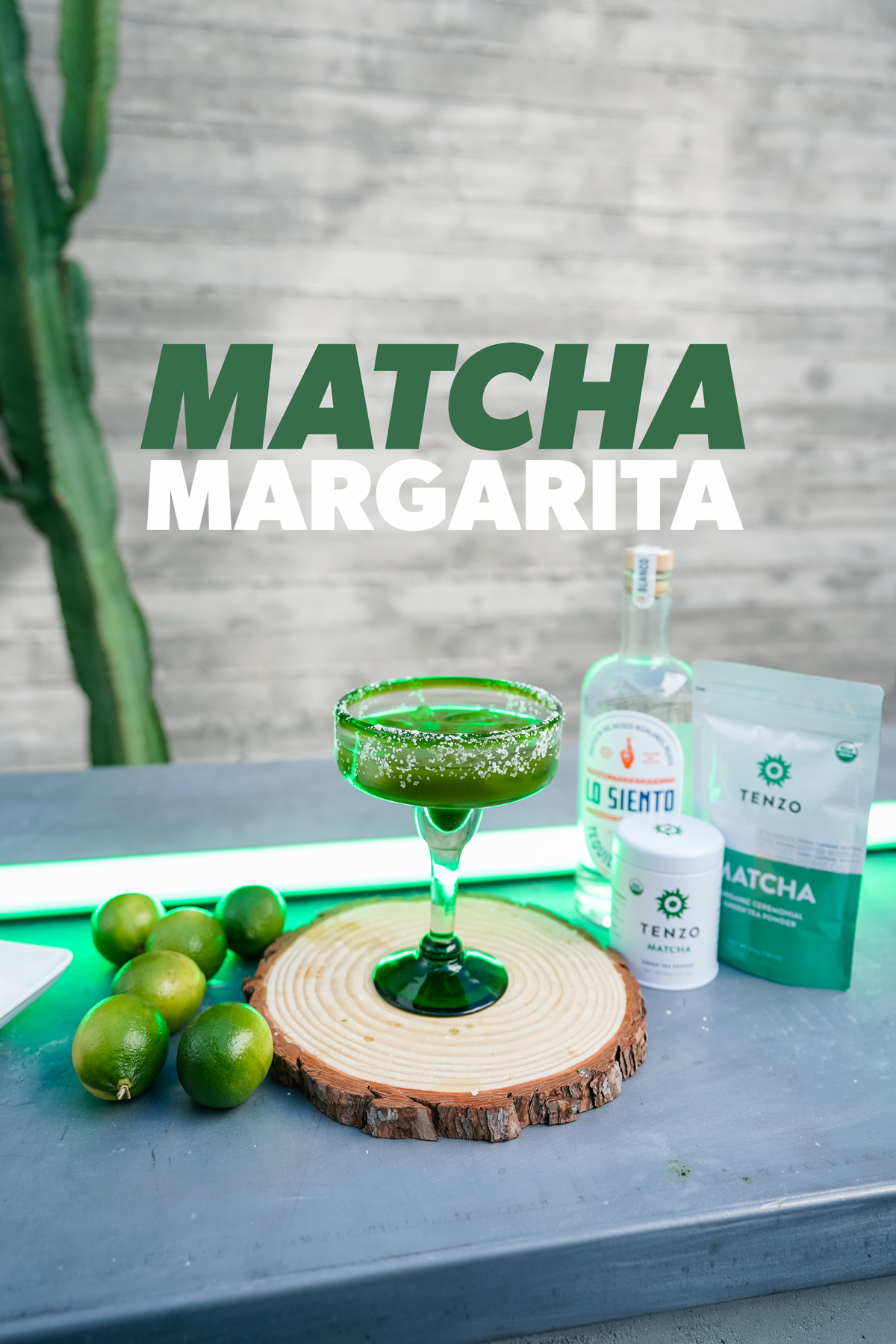 Matcha Margarita
Posted on March 15, 2023 | by Lori Hanemann
Green is the New Gold: Tenzo's Matcha Margarita Cocktail is the Ultimate Healthy Happy Hour Drink!
Have you ever had a matcha margarita? Or, as some have called it, a 'matcharita'! It's like a fiesta in your mouth! The bright green color alone is enough to make you feel like you're on a tropical island, but the taste is even better. The tangy lime and Lo Siento tequila mixed with the earthy, slightly sweet Tenzo matcha creates a flavor explosion that will have you doing a little happy dance. Plus, let's be real, drinking a green cocktail is just plain fun and the energy boost from the caffeine will keep the party going into the night. So if you're in the mood for a little adventure, grab yourself a matcha margarita and let the good times roll!
Ingredients:
Instructions:
Rim edge of margarita glass in lime juice and coarse salt. Set aside.

Combine tequila, triple sec, matcha, lime juice and ice in a shaker and shake well.

Add ice to rimmed glass and strain mixture over it. 

Garnish with lime wedge.

Bottoms up!
Get the Tenzo Trial Kit by clicking here, or just some more matcha, click here.
Get the award-winning delightful agave wonder that is Lo Siento Tequila, for all your cocktail adventures.
Lo Siento Tequila is a premium tequila made from 100% blue agave, which is grown in the highlands of Jalisco, Mexico. It's known for its smooth and flavorful taste, making it the perfect base for a Ranch Water cocktail. Tenzo matcha is a high-quality, organic green tea powder that adds a delicious unique flavor and nutritional benefits to the drink.