Matcha Tequila Sunrise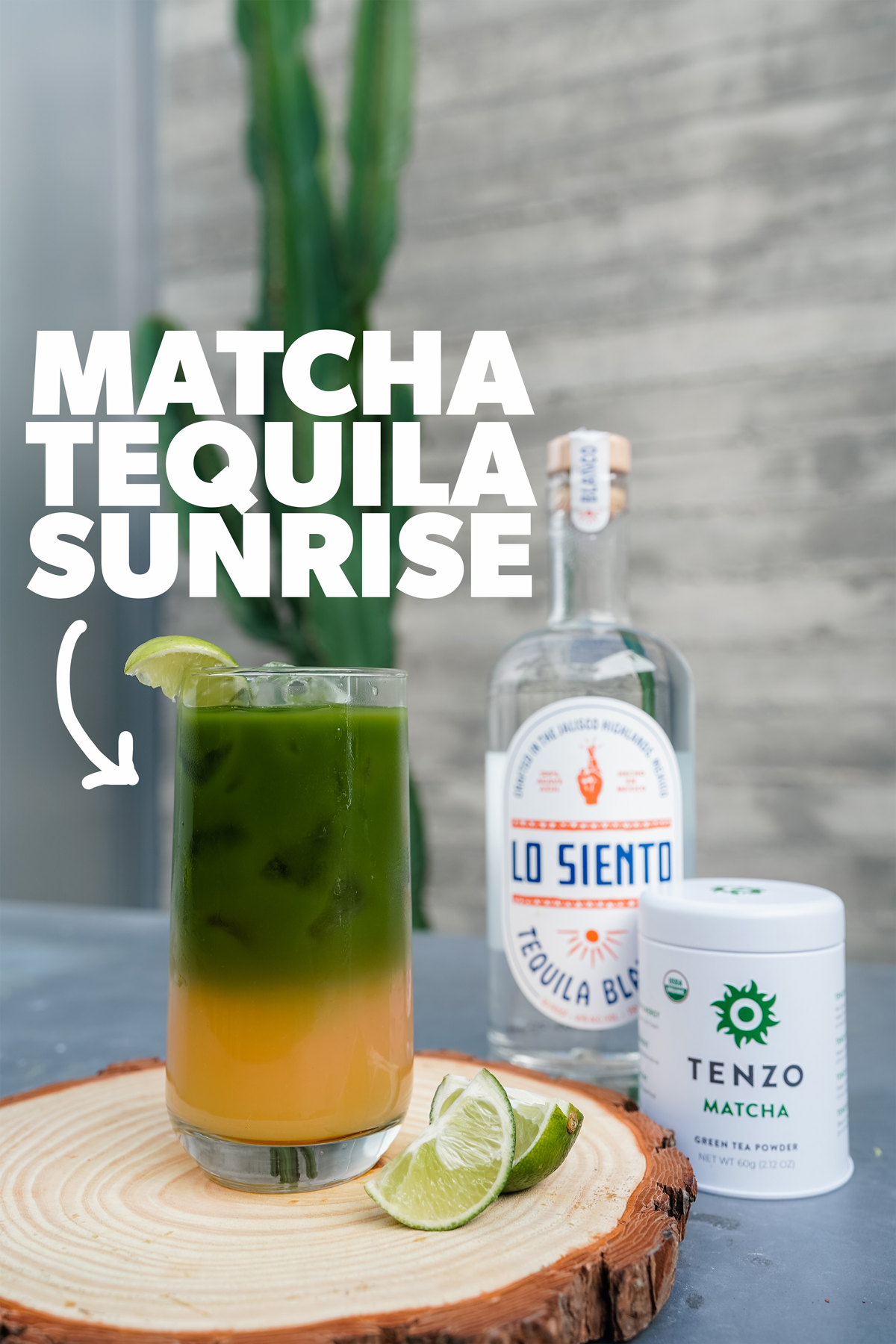 Matcha Tequila Sunrise
Posted on March 15, 2023 | by Lori Hanemann
Get Your Tequila Fix with a Matcha Boost: Tenzo's Playful and Colorful Matcha Tequila Sunrise Cocktail!
Matcha Tequila Sunrise is a creative twist on the classic tequila sunrise cocktail. The addition of matcha not only adds a unique flavor, but also provides a boost of antioxidants and other health benefits. The matcha adds a subtle earthy flavor and a beautiful green color to the classic tequila sunrise. This cocktail is perfect for brunch or any time you want a refreshing and healthy drink. Cheers! Here's how to make this delicious and vibrant drink:
Ingredients:
2 tbs Grenadine

2 oz GrapeFruit Juice

2 oz Orange juice

2 oz Pineapple Juice

Finish with Lime
Instructions:
In a drinking glass over ice, combine the tequila, grenadine, grapefruit juice, orange juice, pineapple juice (slowly so they don't mix and form layers)

Add Tenzo and water to a shaker and mix Tenzo Shot until smooth

Pour Tenzo Shot over top of drink

Serve and enjoy!
Get the Tenzo Trial Kit by clicking here, or just some more matcha, click here.
Get the award-winning delightful agave wonder that is Lo Siento Tequila, for all your cocktail adventures.
Lo Siento Tequila is a premium tequila made from 100% blue agave, which is grown in the highlands of Jalisco, Mexico. It's known for its smooth and flavorful taste, making it the perfect base for a Ranch Water cocktail. Tenzo matcha is a high-quality, organic green tea powder that adds a delicious unique flavor and nutritional benefits to the drink.