Flourless Matcha Chocolate Cake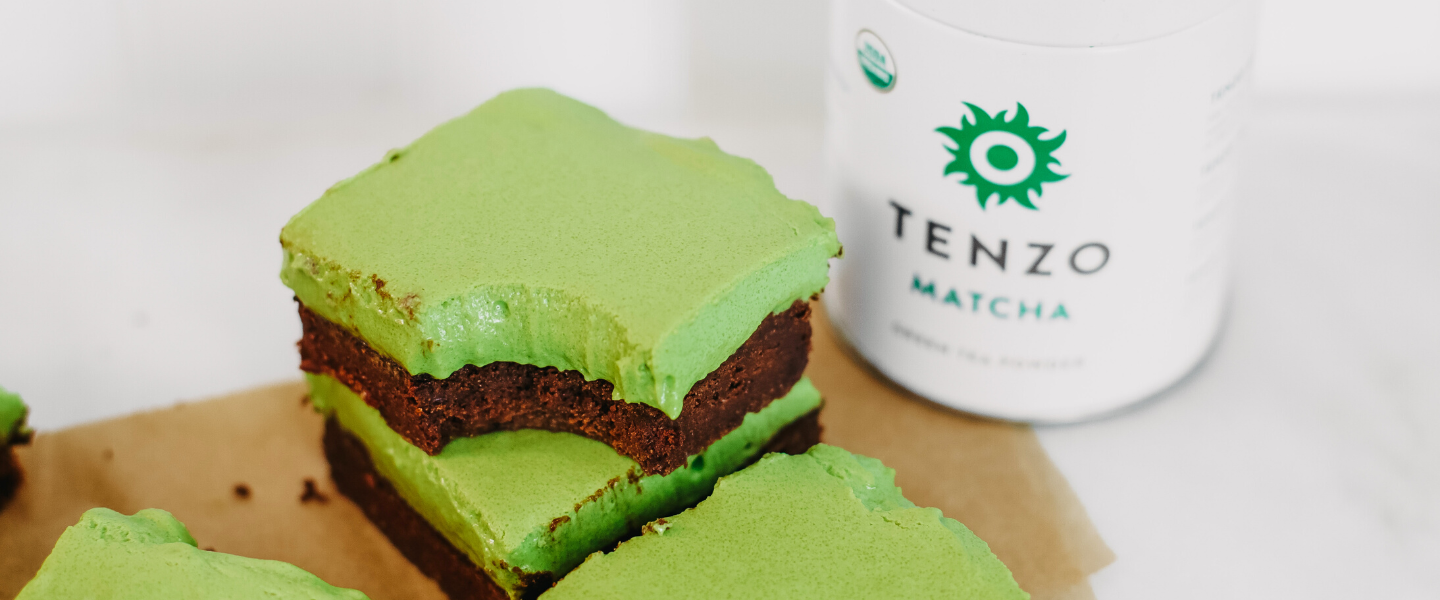 Flourless Matcha Chocolate Cake
Posted on September 14, 2023 | by Lori Hanemann
Tenzo decadence, indeed! Just look at that matcha frosting! You aren't getting that kind of green from the cheap matcha on Amazon. No way. Flourless cake is a lot like the middle of a chocolate truffle, as opposed to a typical spongy bread-like cake. This recipe doesn't require flour alternatives either, just richness like eggs, butter, and chocolate. Gorgeous and rugged, this is a cake you'll make whenever guests are over or you're going to a party. It's simple and speedy to make, can be made ahead of time, and gluten-free friends will be thrilled with your thoughtfulness. And Tenzos, it's gonna elicit lots of praise when they see it and probably even applause once they taste it. Ya, it's that good. Enjoy that matcha flavor, and remember to savor each rich pleasurable bite.
Flourless Matcha Chocolate Cake
Cake Ingredients:
1 cup chocolate chips

5 tbsp butter

3/4 cup monk fruit sweetener 

3 eggs

1/2 cup cocoa powder

1 tsp salt
Frosting Ingredients:
1 cup cream cheese

3/4 cup powdered monk fruit sweetener (or sub for powdered sugar)

1 tbsp Tenzo matcha powder
Instructions:
Preheat the oven to 350F.

In a blender or food processor combine all ingredients for the cake and blend until smooth.

Then pour batter into a 8" square baking pan lined with parchment paper and bake 350 for about 25 minutes, then cool.

Prepare the frosting by whipping ingredients together with an electric mixer or in the food processor, then spread over the cooled cake and serve or chill in the fridge.
We hope you give this decadent Tenzo delight a try. Tag us if you make it, we love seeing your recipe creations. Seriously, it's one of the teams' favorite things. Post the pic on our Instagram or in the Inner Circle Facebook Group. You're in the Group, aren't you? Check it out here and join.