Coconut Apricot Matcha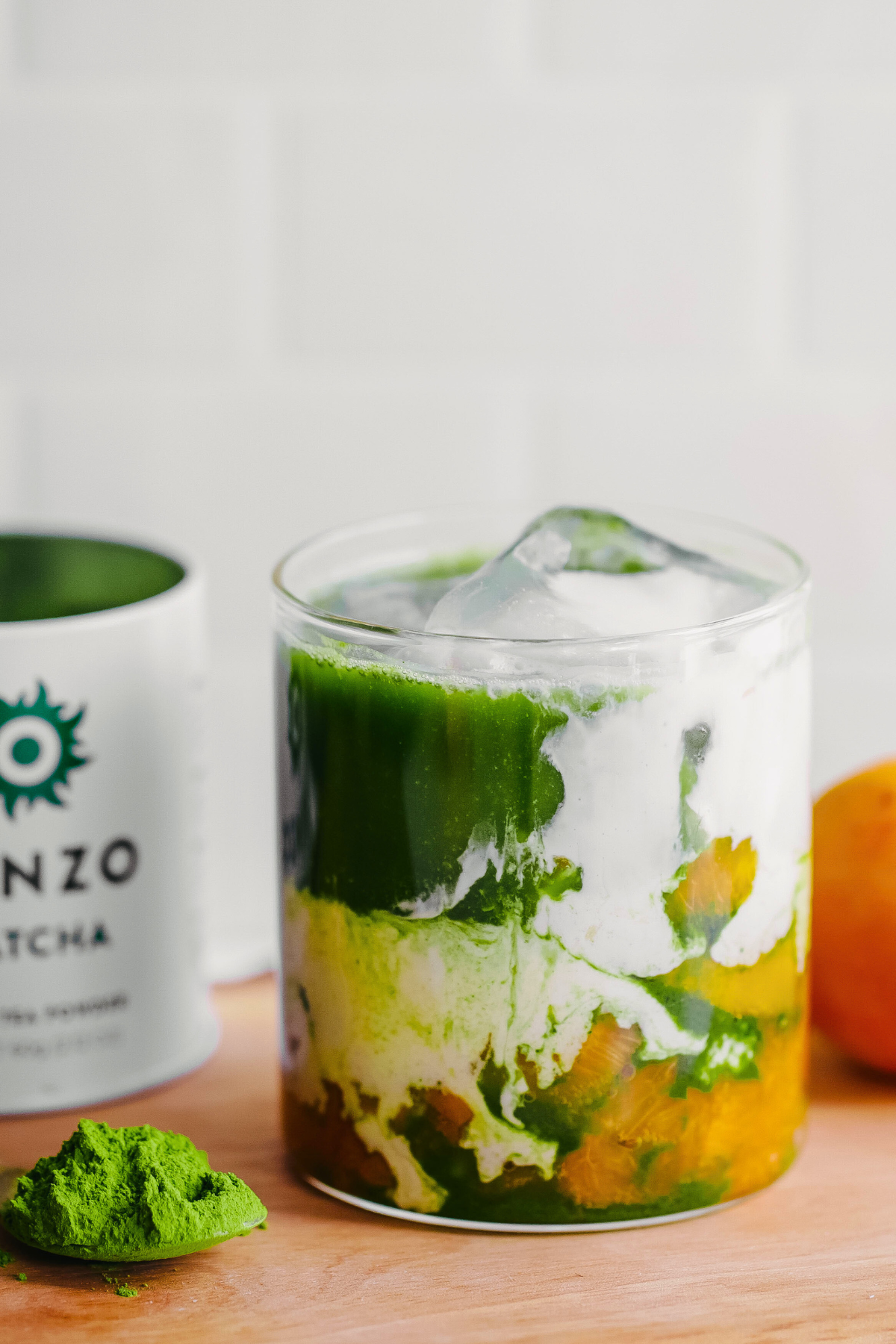 Coconut Apricot Matcha
Posted on August 08, 2023 | by Lori Hanemann
Get ready to sip on a tropical tornado of flavors with this Coconut Apricot Matcha Marvel! Imagine a fiesta of frothy coconut milk, doing the limbo with zesty apricot nectar, all while matcha powder moonwalks into the mix. It's a party in your blender as everything mingles, getting ready to boogie down your taste buds. You've got yourself a sip-worthy symphony of coconut, apricot, and matcha that'll make your taste buds do the cha-cha-slide. Time to raise a toast to this dazzling dance of flavors!
Ingredients:
1 apricot, pitted & sliced

¼ cup coconut cream

¼ cup warm water

1 tsp

Tenzo matcha powder

1.5 tbsp maple syrup or to taste

2 large ice cubes
Instructions:
Add hot water and matcha together and whisk until smooth. 

In a glass, add sliced apricot and mash with a muddler then add 2 large ice cubes.

Pour matcha mixture into the glass, then add maple syrup to coconut cream and mix. 

Pour sweetened coconut cream into the glass, stir, and serve!
High quality Tenzo matcha is packed with health benefits and drinking it regularly is the ideal way to get the most benefits for your body and mind. Reminder to refill your subscription in your Tenzo account or get on a Subscription today - CLICK HERE.
RELATED:
Pineapple Coconut Matcha Recipe OR Matcha Chocolate Coconut Cups Recipe