Chocolate Collagen Matcha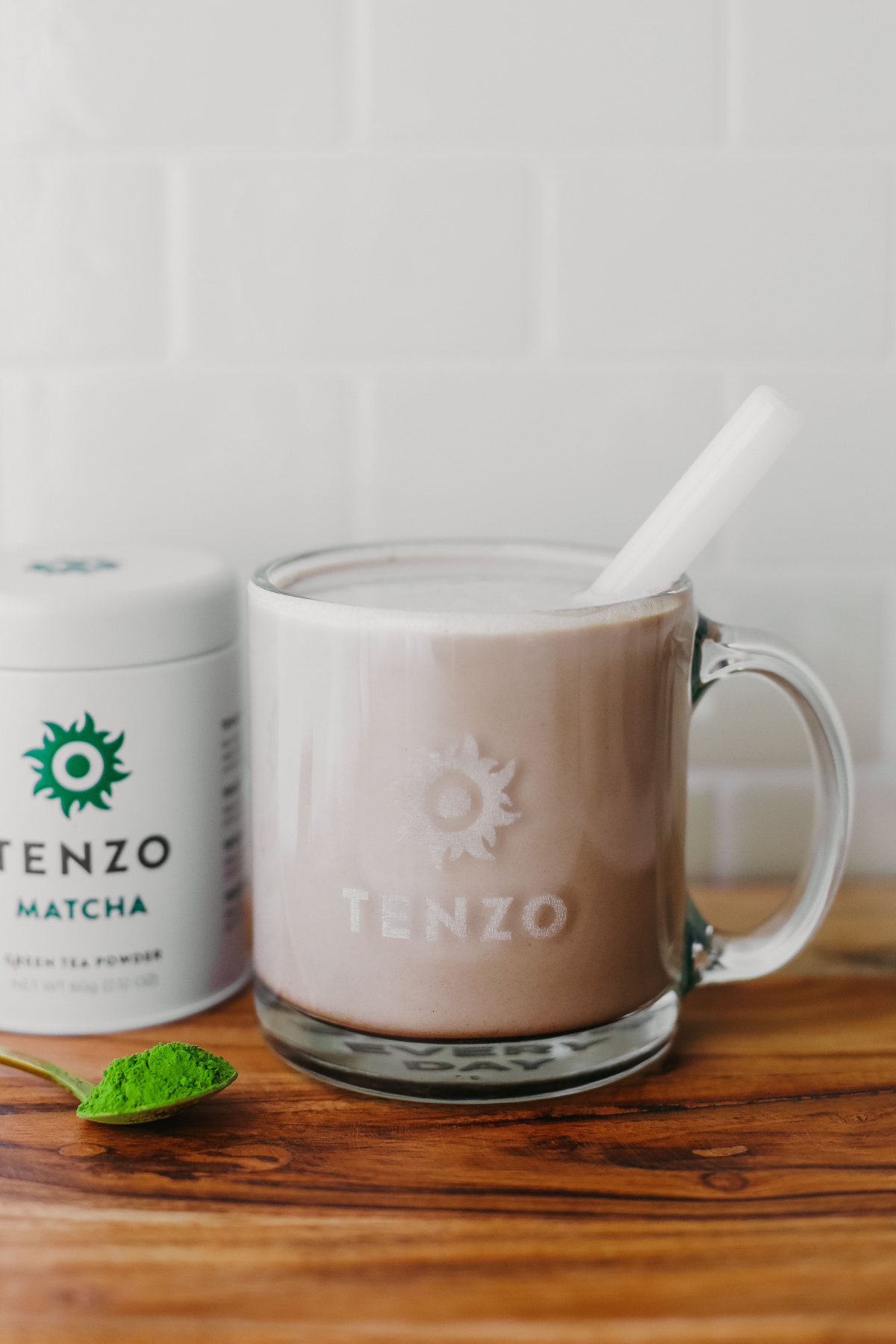 Chocolate Collagen Matcha
Posted on April 06, 2023 | by Lori Hanemann
Okay, let us tell you about the drink of the moment: Chocolate Collagen Matcha! It's like a delicious dance party in your mouth, with rich chocolatey notes mingling perfectly with the earthy goodness of matcha. But that's not all, folks! This drink also packs a collagen punch, giving your skin that extra boost of radiance and elasticity that we all crave. So not only will your taste buds be doing a happy dance, but your skin will thank you too! Sip away and let the good times roll.
Ingredients:

Instructions:
Heat milk on the stove top to drinking temperature, then pour into a pitcher or glass, add chocolate collagen and Tenzo matcha powder and blend with an electric whisk until smooth and fully combined.

Pour into a glass and serve.
Thank you to Kaylie for another wonderful and delicious matcha drink. You can follow her on Instagram to see more of her recipes. Remember to stock up on Tenzo for all our delicious matcha recipes.
WHAT TENZO'S ARE THINKING ABOUT

If you're a matcha tea lover, you won't want to miss out on this fascinating article about the 5 things you probably don't know about spring tea harvest. Delve into the world of matcha tea and discover some surprising facts about this traditional Japanese beverage. From the unique harvesting methods to the complex flavor profiles, this article is a must-read for anyone interested in the history and culture of tea. Click on the link now to learn more and expand your knowledge of this beloved beverage.
Spring is here, are you upping your workouts to have a fit active sunshine season? Click here for an inspiring video showing four reasons to take Tenzo to your workout.