5 Things You Might Not Know About Tenzo's Spring Tea Harvest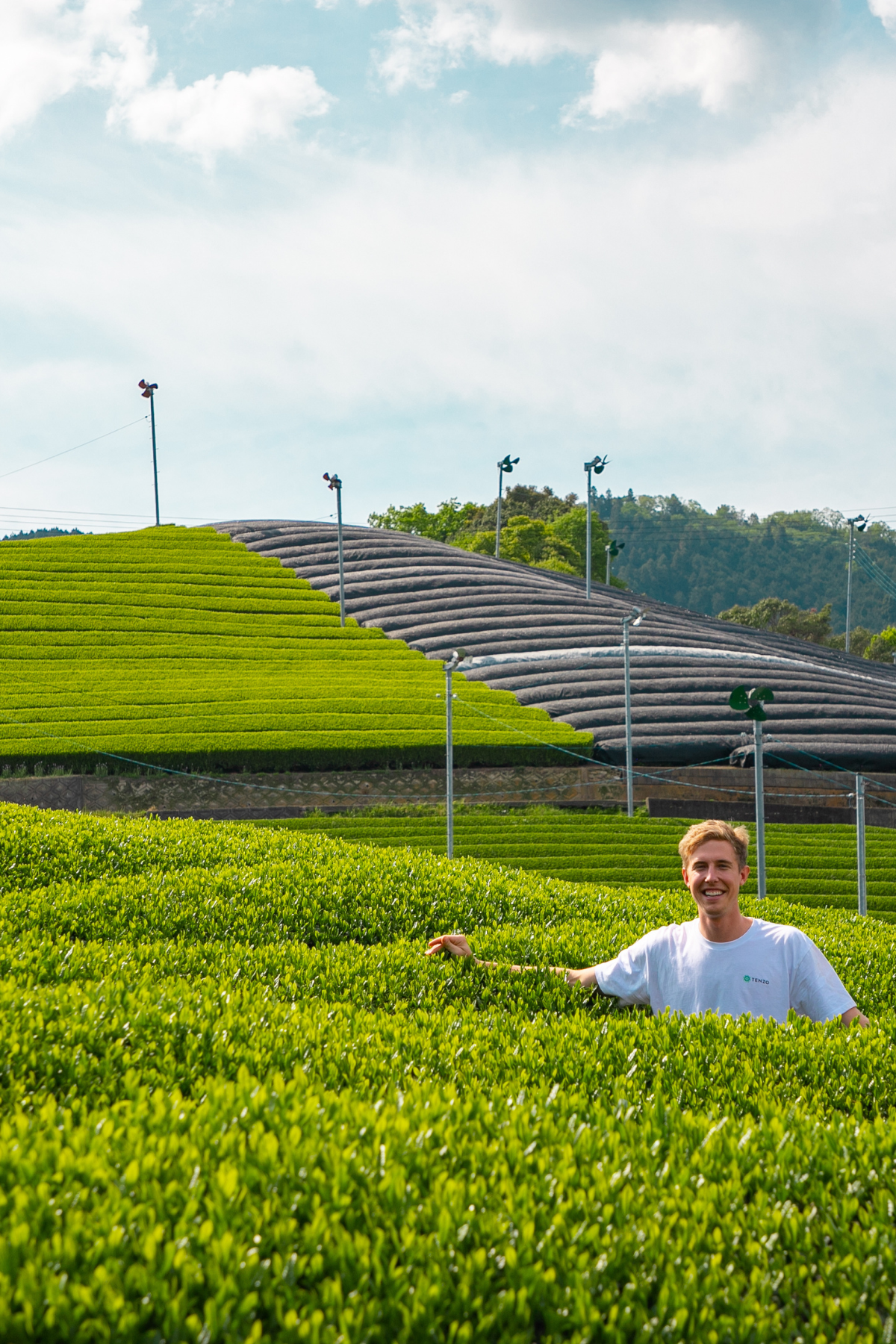 5 Things You Might Not Know About Tenzo's Spring Tea Harvest
Posted on April 03, 2023 | by Lori Hanemann
We've got some juicy facts about the Tenzo spring tea harvest in Japan, and specifically about the oh-so-sophisticated ceremonial grade matcha that'll leave you slurping for more!
Handpicked with love: What's different about ceremonial grade tea leaves? Expert farmers carefully pluck each leaf, making sure only the youngest and greenest ones make the cut. It's like a gentle, loving massage for the tea plant, but with much more delicious results.
Shade-grown goodness: The secret to the incredible flavor of ceremonial grade matcha is in the shading. Before the harvest, the tea plants are shaded from the sun for weeks, causing them to produce more chlorophyll, which gives the tea its vibrant green color and rich umami taste. It's like a VIP spa experience for the tea leaves!
Timing is everything: The spring tea harvest in Japan only happens once a year, usually starting in April and lasting until May. This is when the tea leaves are at their most tender and delicious, making it the perfect time to pluck them for ceremonial grade matcha. It's like a limited edition tea party, and you're invited!
Grinding it out: After the leaves are harvested, they're dried and then ground into a fine powder using traditional granite stone mills. It's a labor-intensive process, but it's what gives ceremonial grade matcha its smooth, silky texture and concentrated flavor. It's like a secret recipe that only a few lucky tea masters know!
Quality over quantity: Unlike other teas, where the focus is on producing as much as possible, the spring tea harvest for ceremonial grade matcha is all about quality. The tea farmers take great care to ensure that every leaf is perfect, resulting in a tea that's pure, delicate, and full of flavor. It's like a tea-lover's dream come true!
There you have it, tea-lovers! Five fun and fascinating facts about the spring tea harvest in Japan, and the delicate, sophisticated ceremonial grade matcha that's sure to steal your heart (and your taste buds). Now, let's raise our teacups and give a cheer to the humble tea plant, for giving us such a delicious and delightful beverage!
Are you needing mo' matcha? Click here.