Blended Red Berry Matcha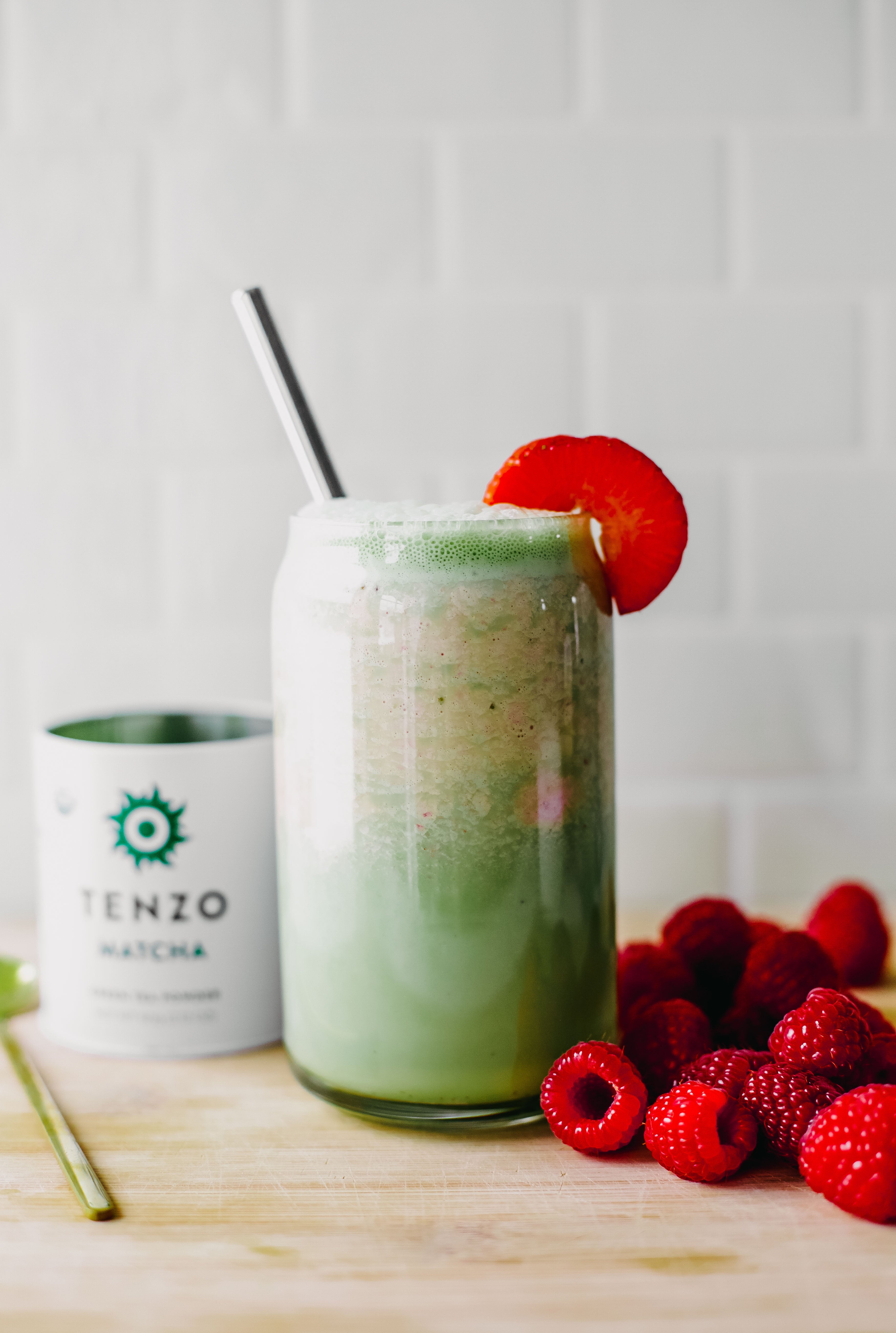 Blended Red Berry Matcha
Posted on February 03, 2023 | by Lori Hanemann
Tenzos! Today, we're shaking things up and bringing you a new twist on your favorite drink. Have you ever tried a Strawberry Raspberry Matcha blend? If not, you're in for a real treat!
This gorgeous blend is the perfect combination of sweet and tart, and it's a true showstopper in both taste and appearance. The vibrant pink hue is sure to turn heads and make your taste buds dance with joy. The sweet, juicy flavor of ripe strawberries mixed with the tartness of raspberries is perfectly balanced with the earthy notes of our high-quality matcha.
We promise you'll fall in love with this drink after just one sip! Whether you're starting your day with a little energy boost or looking for a sweet pick-me-up, this drink is the perfect choice. It's packed with antioxidants, nutrients, and natural energy, making it the ideal choice for any time of day.
So why wait? Treat yourself to this delicious, healthy and vibrant drink today. And don't forget to share your creation on social media with the hashtag #drinktenzo. We can't wait to see all the amazing blends you come up with! Happy sipping!
Ingredients:
½ cup strawberries

½ cup raspberries

1 1/2 cup whole milk, divided

1 ½ tsp Tenzo matcha powder

1-2 tbsp honey to taste
Instructions:
Add berries and ¾ cup whole milk into a small blender and combine until smooth. 

In a small pitcher, add ¾ cup milk, matcha powder, honey and whisk until blended and smooth. 

Pour berry mixture into a glass, then top off with matcha mixture and serve.
Thank you to Kaylie for another wonderful and delicious matcha creation. You can follow her on Instagram to see more of her recipes. Remember to stock up on Tenzo for all our delicious matcha recipes.