Blackberry Mint Matcha Refresher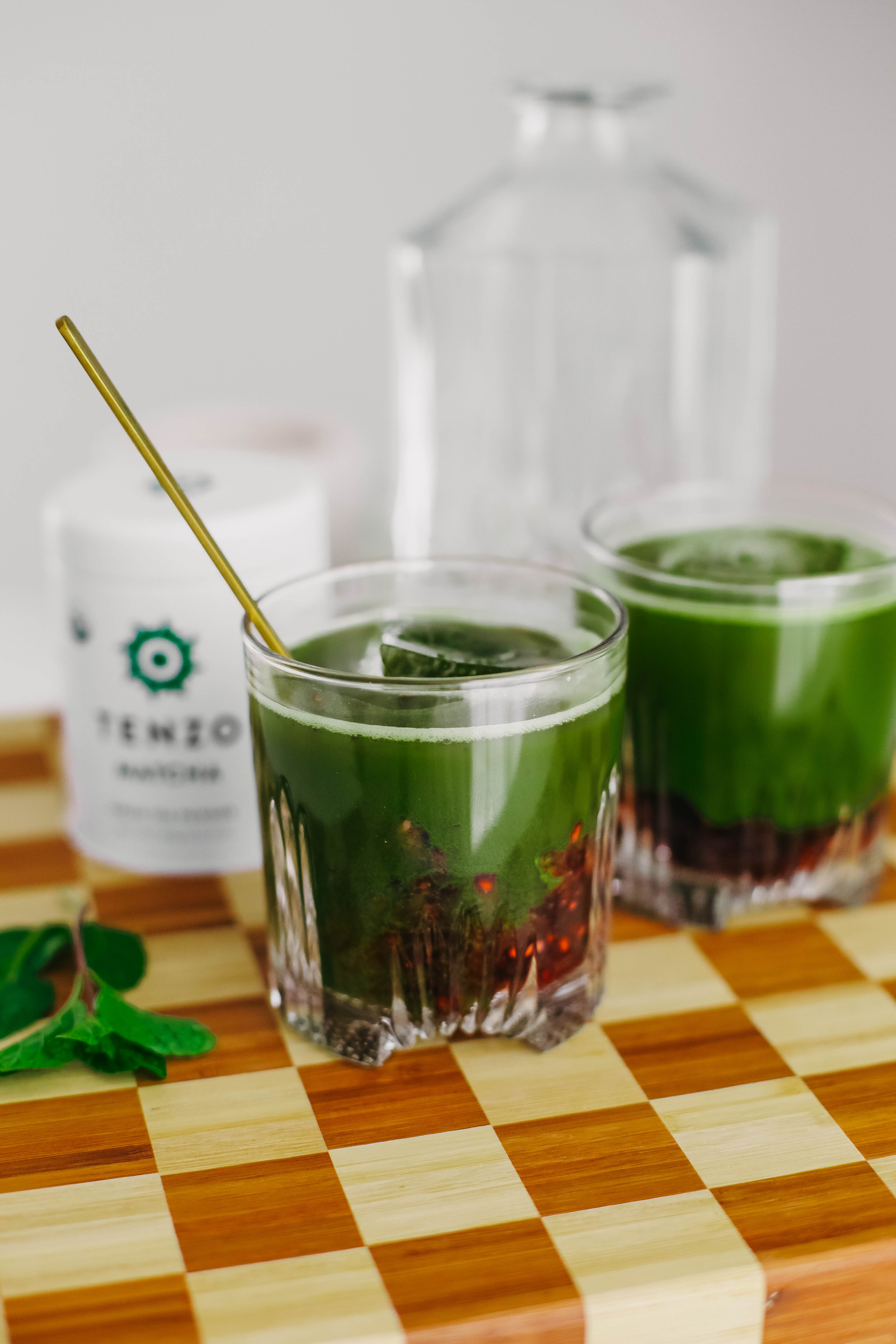 Blackberry Mint Matcha Refresher
Posted on January 27, 2023 | by Lori Hanemann
Ahh, the sweet, tangy, and tingly sensations of this Tenzo treat! This drink is a perfect blend of sweet, tart, and fresh flavors, all balanced perfectly to create a refreshing and energizing beverage. The mint and blackberry add a coolness and lushness to the matcha, while the matcha itself adds a subtle earthy flavor and a hint of caffeine-fueled energy. Each sip is a burst of delight and will leave you feeling energized, joyful, and ready to take on the world!
Ingredients:
1 large ice cube

A small handful mint leaves, fresh

1-2 tbsp honey to taste

Sparkling water to fill glass

1/2 tsp matcha powder mixed with 3 tbsp water 
Instructions:
Add blackberries and mint into the bottom of a glass and mash with a  muddler. 

Add ice cube, honey, and sparkling water, then top off with blended matcha mixture.
Thank you to Kaylie for another wonderful and delicious matcha creation. You can follow her on Instagram to see more of her recipes. Remember to stock up on Tenzo for all our delicious matcha recipes.