An Earth Day Message, From Our CEO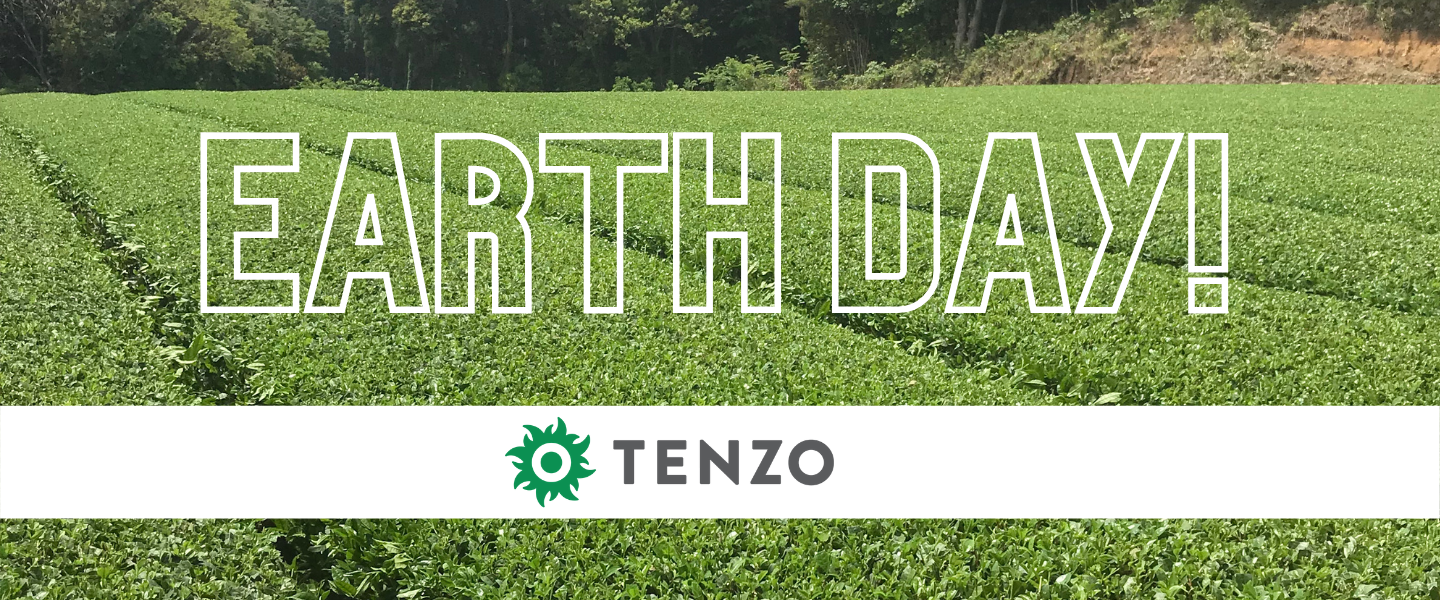 Every year on April 22nd, people around the globe pay tribute to the planet that we call home. Oftentimes that looks like volunteering to clean up a local park, turning your lights off, or maybe even having a fundraising event for an eco-friendly cause. And, those are all great things to do. They help us all by helping the planet. But, here at Tenzo, we try to put an emphasis on suitability year-round, not just on Earth Day. 
So, what does sustainability mean to us, and why do we put such an emphasis on it? Hear directly from the man himself, our CEO Steve O'Dell 
Before you sit down and read this message directly from our CEO, wrap yourself in a little hug from Mother Nature with our Earth Day Cloud Drink.  
And Now, An Earth Day Message From Our CEO...
Why is sustainability important to you, personally?
"Impact" means a lot of things. But, one way we can all be impactful to our communitea, and the world in general, is by adopting sustainability as a mindset. This means that with every decision we make: where to shop, what to eat, what to throw away, etc… we are asking ourselves "how sustainable is this company, food, or packaging". By adopting this framework, we can start to understand where we're being wasteful and then take steps towards improvement. 
Some actions I take every day to be sustainable are to always walk places, eat with sustainability in mind, and to minimize the use of plastics. For example, if I'm going somewhere under two miles, I will always walk. For eating and drinking, I try to avoid single-use plastics (i.e. Gatorade bottles) and instead use my water bottle or mug. 
5 Eco Actions I Do Every Day That You Can Too
Using The Refillable Tenzo Tin

Recycling

Reusable Shopping Bags

Use A Reusable Mug

No Plastic Straws

Transportation - Reduce How Much I Use It, Don't Own A Car, Never Have, Bike And Walk
As you can see, sustainability is extremely important to us. We send out all of our matcha in a reusable tin that can be refilled by simply signing up for our subscription service. Matcha is delivered to your door, when you need it, without you having to worry about it. You get your matcha and you avoid a single-use product. That's a pretty good deal… 
Also on our mission of sustainability is the task of providing you with access to a delicious and healthy beverage, no matter where you are. With our on-the-go shaker bottle, you can save yourself an expense and save the planet from another single-use paper or plastic product by avoiding coffee shops and preparing your matcha on the move. You get to have the perfect afternoon, mid-morning, or evening refresher while sticking to your sustainability efforts. 
And, while you're grabbing your shaker, check out our bamboo straws. As one of the fastest-growing plants on the planet, bamboo is a great source of sustainable materials. Our bamboo version saves you from throwing another plastic straw into your local landfill, and because it's made of bamboo, doesn't have a negative impact on the ecosystem. 
No one is perfect, and no one has a perfect journey to a sustainable life either. As we learn more and more about ways to help the planet and ensure that we live an eco-conscious life, Tenzo will continue to adapt and evolve. And so should you. If a bamboo straw is your first step towards a more eco-friendly life, then congrats. That's an awesome beginning. What we hope you take away from this message is that you can make a big impact, even with small changes. 
So, think about the little things that you do daily that you can change to help the plant. Because whether it's using a reusable shopping bag or walking somewhere instead of driving, you're doing something to make the world a better place.