Wind down with Tenzo's Thirty Minute Hair Mask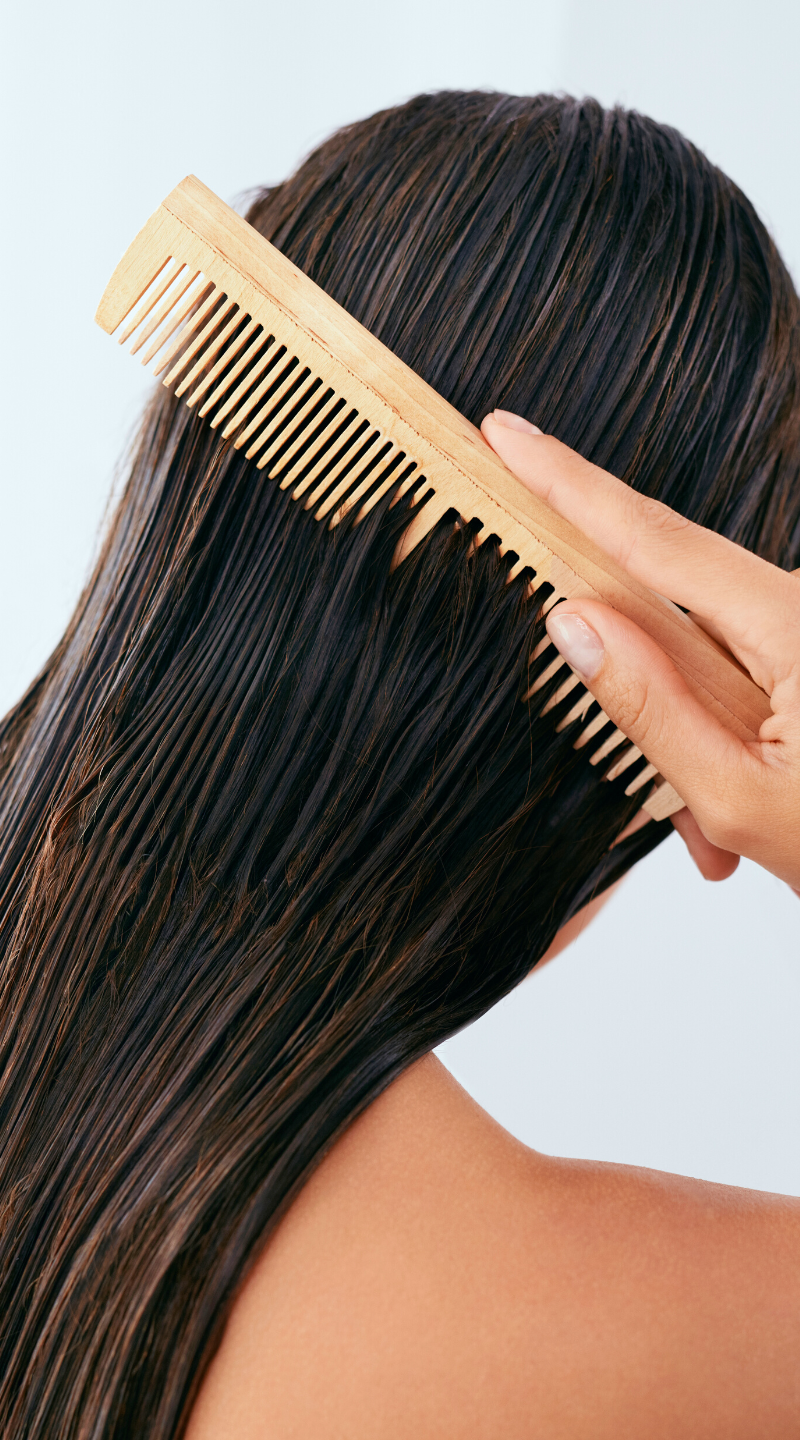 Wind down with Tenzo's Thirty Minute Hair Mask
Posted on October 14, 2022 | by Scarled Murillo
After a long busy week it's time to wind down and take some time for yourself. A great way to start off your self care day is by making your favorite Tenzo recipe and enjoy the powerful benefits of matcha. There are so many great things you can do with matcha starting from the inside out. Matcha is packed with hundreds of potent antioxidants and antimicrobial properties that are great for your skin, hair and overall well being. Matcha also promotes blood flow and circulation to hair follicles, reduces inflammation in the scalp and can improve dandruff.
Now that you learned about those great benefits, let's grab our favorite Tenzo drink and let's make a Tenzo matcha hair mask. It's quick and easy to do whenever you feel like your hair needs a little boost. You'll only need four simple ingredients that you can find around your home. Follow the steps below.

Tenzo Matcha Hair Mask


1 tablespoon coconut oil
1 egg
1 tablespoon of Tenzo Matcha
1 Comb
Once you have those four ingredients let's grab a bowl and stir them all together. Once all ingredients are completely mixed, it's time to grab the mixture and gently massage it through your hair. It is important to fully saturate your hair in the mixture to get the best results.
Once your hair is fully covered, leave it on for thirty minutes. During that time make sure to do what makes you feel best. Grab your favorite book, meditate, watch an episode of your favorite tv show or just say your favorite affirmations that make you feel the most powerful.
After thirty minutes, it's time to rinse off the mixture with your favorite shampoo and get ready to see your beautiful hair shine in the light.
For best results make this part of your weekly regimen to see your hair grow, shine and overall feel beautiful inside and out.
Click Here For Tenzo Matcha