When is the Best Time to Drink Matcha?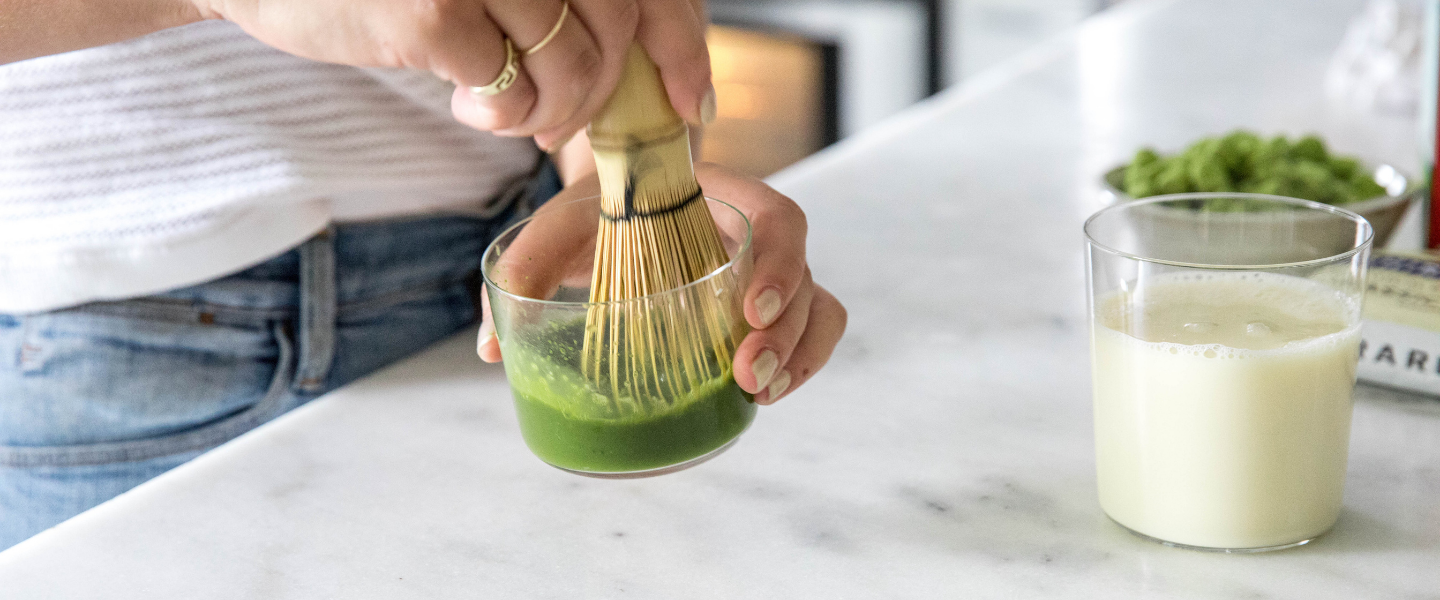 Start Your Day Off The Matcha Way. 
Whether you're switching from coffee or just looking to give your mornings a little extra boost, starting your day with a matcha mix is the best way to drink this beverage. That's because it gives you and your body all the time you need to make the most out of your matcha experience. What do we mean by that? 
First, it's important to understand that matcha is like coffee 2.0. It's the caffeine you need without the side effects you hate. There are no jitters. There's no anxiety. You won't have headaches or feel irritable. And most importantly, your sleep patterns won't be affected. This is because matcha contains the very important amino acid, Theanine ( sometimes referred to as L-theanine or L-γ-glutamylethylamide).
Theanine slows the introduction of caffeine to the bloodstream, preventing caffeine crashes and extending your energy boost. In fact, most people find that a single cup of matcha is more than enough to get them through their day, and we have theanine to thank for that. Matcha also helps you focus and boosts your metabolism... And, you're going to want to be able to take advantage of that from the moment you wake up.   
Whisk It, Don't Risk It. 
So, what happens when you didn't sleep well and the notorious 3 pm slump is creeping up on you? Drinking a coffee or energy drink in the late afternoon is pretty much guaranteed to disrupt your sleep. So the choice you face, is whether or not you should sacrifice your sleep and down another energy source or push through the rest of the day with a groggy mind and body.  
Just when you think all is lost, matcha is here to save the day. It's the best of both worlds. You can have your energy and sleep later too. A bad night's sleep or a late working session will have anyone feeling out of sorts the next day. Luckily you can just drink a second cup of matcha if you need it. Although matcha energy will last a long time, the jitters, headache, and REM disruption associated with coffee and energy drinks will not plague you into the evening. So, if you need a second cup of matcha, get to whisking. There is no risk. 
Anytime, Anywhere. 
When it's all said and done, any time you want matcha is the best time to drink matcha. Thanks to its complex and powerful antioxidant makeup, your body enjoys it too. And, with our on-the-go matcha shaker, you can quite literally prepare it anywhere and everywhere. Although we don't recommend chugging a cup of matcha immediately before you head to bed, you do you. Matcha is superb all day, every day. But, if you really want to make the most of your matcha, drink it in the morning.