What you've been waiting for, the Top 6 Matcha Recipes for Spring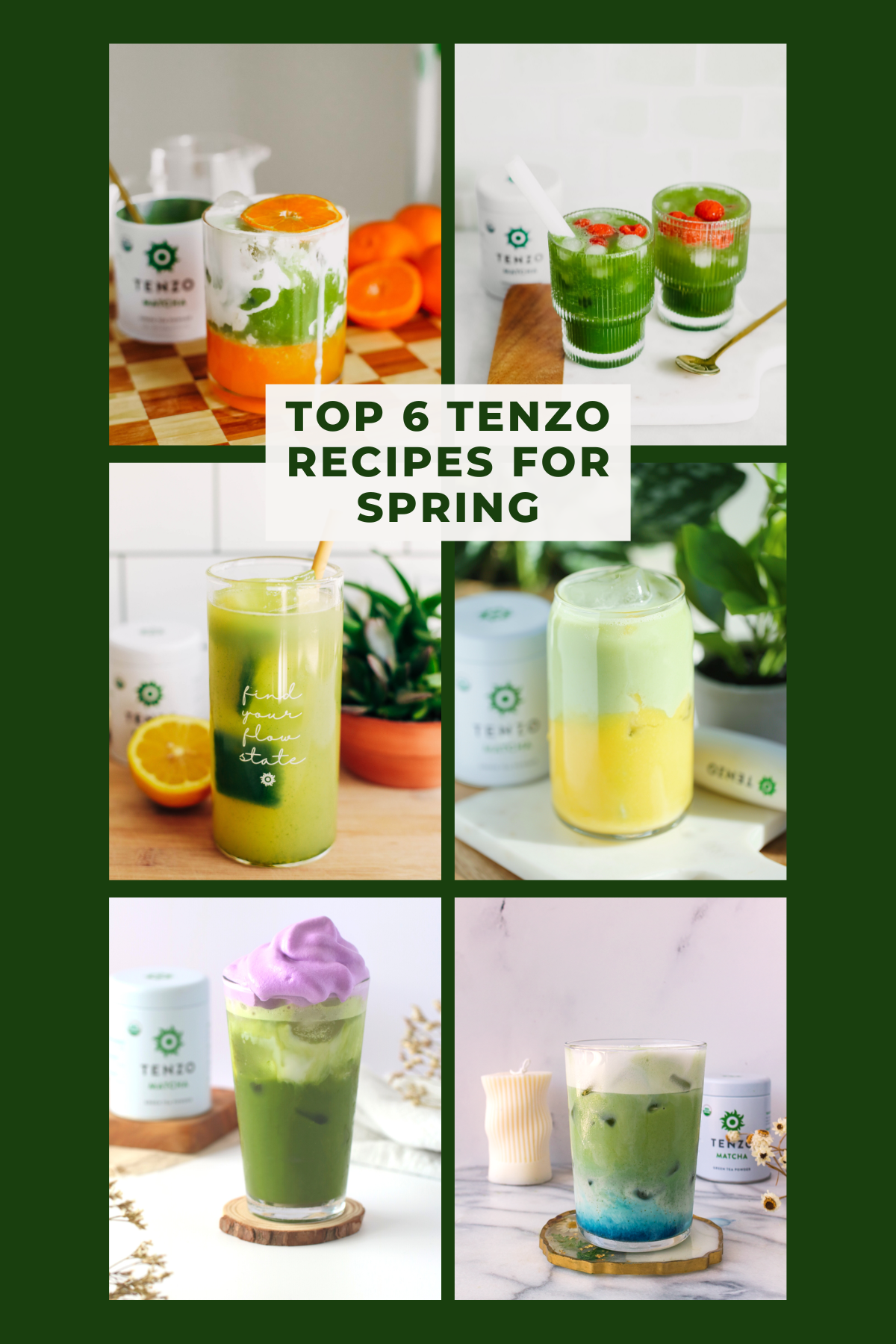 What you've been waiting for, the Top 6 Matcha Recipes for Spring
Posted on April 18, 2023 | by Lori Hanemann
As the weather starts to warm up, many of us are looking for refreshing and energizing drinks to enjoy this Spring season. If you're a fan of matcha then Tenzo has great tasty, and unique recipes to explore. Here we will highlight six of Tenzo's delicious matcha drinks you should definitely try.


First up is the clementine and cream matcha, this recipe is perfect that adds tanginess, sweetness, and creaminess for your matcha. This drink is sure to brighten your day with its citrusy flavor and creamy texture. CLICK FOR RECIPE



Next is the Raspberry matcha refresher that you can make in the comfort of your own home without having to wait in a long line. Stir, serve, and sip away!  CLICK FOR RECIPE



If you are looking for something a little more traditional try the iced matcha lemonade. This is a perfect drink for a warm Spring day!  CLICK FOR RECIPE


For those who love tropical flavors, the iced mango matcha is a must try. Go ahead and enjoy a sweet tropical matcha drink!  CLICK FOR RECIPE



If you are feeling adventurous you can try the matcha latte with coconut ube whipped cream. This drink is a unique twist on a classic matcha latte that has bright purple hue. We got all the tips for making this stunning drink.  CLICK FOR RECIPE



Finally, if you want to try something out of this world, the matcha galaxy latte is for you. What a great drink to celebrate Earth Day, sip sustainably.  CLICK FOR RECIPE



There you go, Tenzos, delicious and refreshing matcha drinks to enjoy this Spring season. Try out these unique recipes and impress your friends and your immune system, as they're healthy as well as tasty. From the Clementine and Cream Matcha to the Matcha Galaxy Latte, these drinks are sure to brighten your day and satisfy your taste buds. So why not grab the ingredients and give one of these amazing matcha recipes a try? You won't regret it!