Iced Watermelon Matcha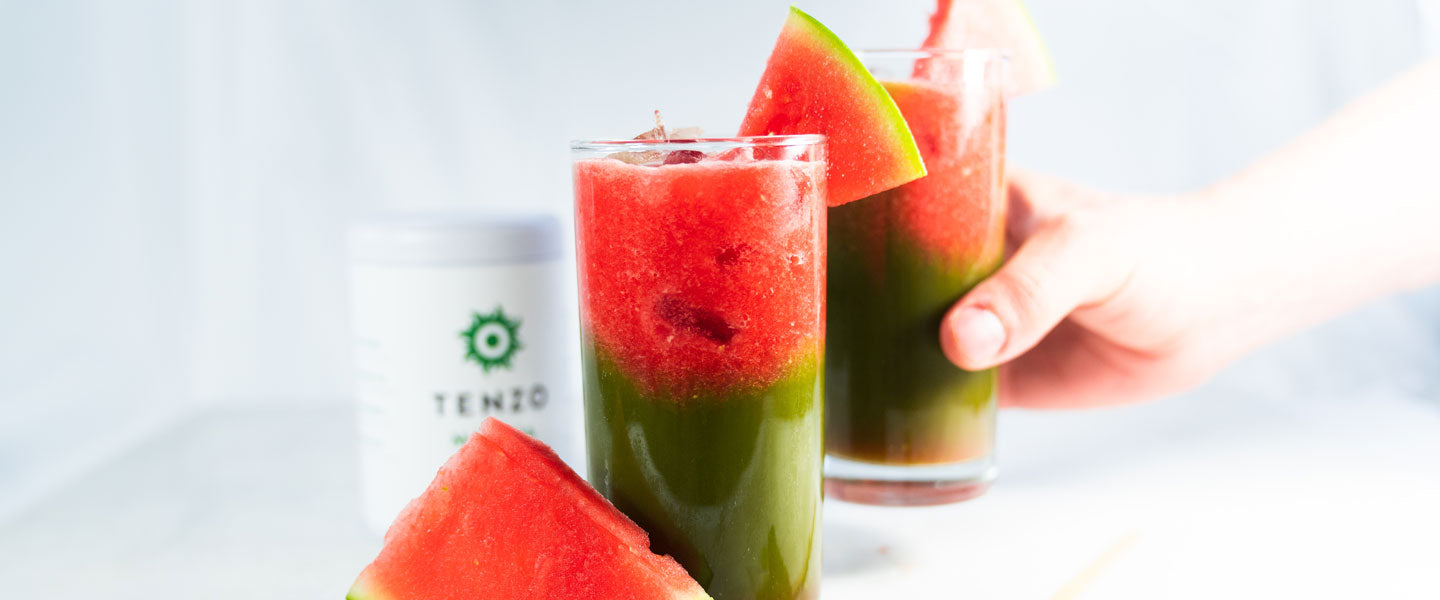 This California sunshine is making us eager for summer pool parties, days on the beach, and all these summer holidays! And what deliciously refreshing beverage is perfect for a summer gathering? A Watermelon Tenzo Matcha! The best part is, it looks just as TASTY as it sounds and it is EASY to make just for you or an entire party! Here's how to create this beautiful, Tenzo beverage:

Ingredients:
(makes 2 drinks)
2 cups watermelon
2 tsp Tenzo
Cold water
2 cups ice
Step 1:
Blend watermelon in a blender until smooth.
Step 2:
In a shaker bottle, shake up your Tenzo with water until smooth
Step 3:
Pour watermelon into cups half way
Step 4:
Pour your Tenzo on top
Step 5:
Add some ice
Step 6:
Garnish with watermelon wedges
It's just as easy as that! Now, you will be known for introducing such a delicious and colorful beverage to all your friends and family!
Keep tagging us and letting us know how much you love Tenzo! Cheers Tenzo Tribe!
Running low on Tenzo? Click here!