Tropical Matcha Refresher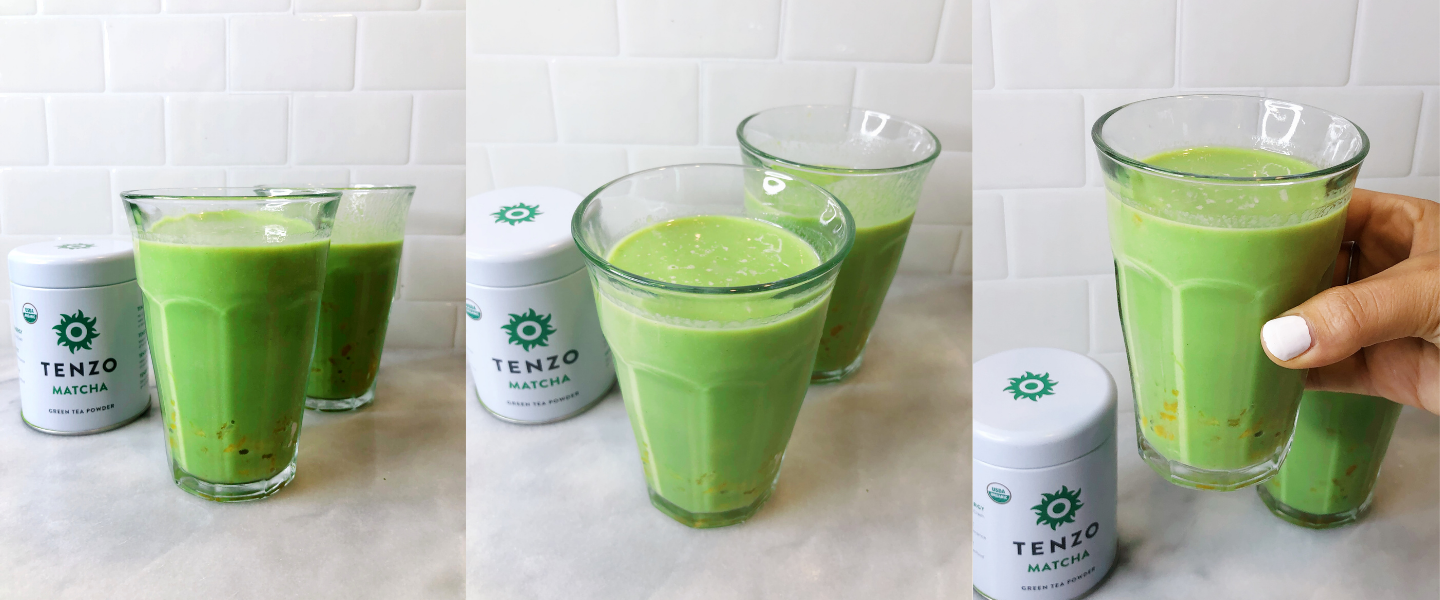 If you didn't get a chance to take a beach vacation this summer, or if you simply want to get away for a minute, a Tropical Matcha Refresher is just the thing to treat yourself with. Pineapple, mango, and ginger come together for a refreshing wave of island-inspired flavors that will take you to another time and place. And, with the super-powered combo of matcha and ginger, you can treat your body and brain to a little staycation too. It's the healthy drink you need that tastes like the delicious beverage you crave. Sit back relax, and let yourself drift away while you sip on this delicious refresher. 
Ingredients:
8 ounces oat milk (add more if you want to thin it down)
1 teaspoon Tenzo Matcha 
1/2 cup frozen pineapple
1/2 cup frozen mango
1 small knob fresh ginger
Directions: 
Add all ingredients to a blender and purée until completely smooth. Serve over frozen mango chunks or by itself. 

One sip and you're beachside, poolside, wherever-you-want-to-be-side. Thank you recipe creator Kaylie for concocting a creation that is just as delicious as it is nutritious. If you want more drinks, desserts, or other healthy and tasty recipe ideas, check out her Instagram. And as always, double-check your matcha stores before you get your heart set on this tropical treat. If you need to re-up, don't worry we've got you covered. Grab some matcha here or sign up for our matcha subscription so you never have to worry about running out again.