The Matcha Naruto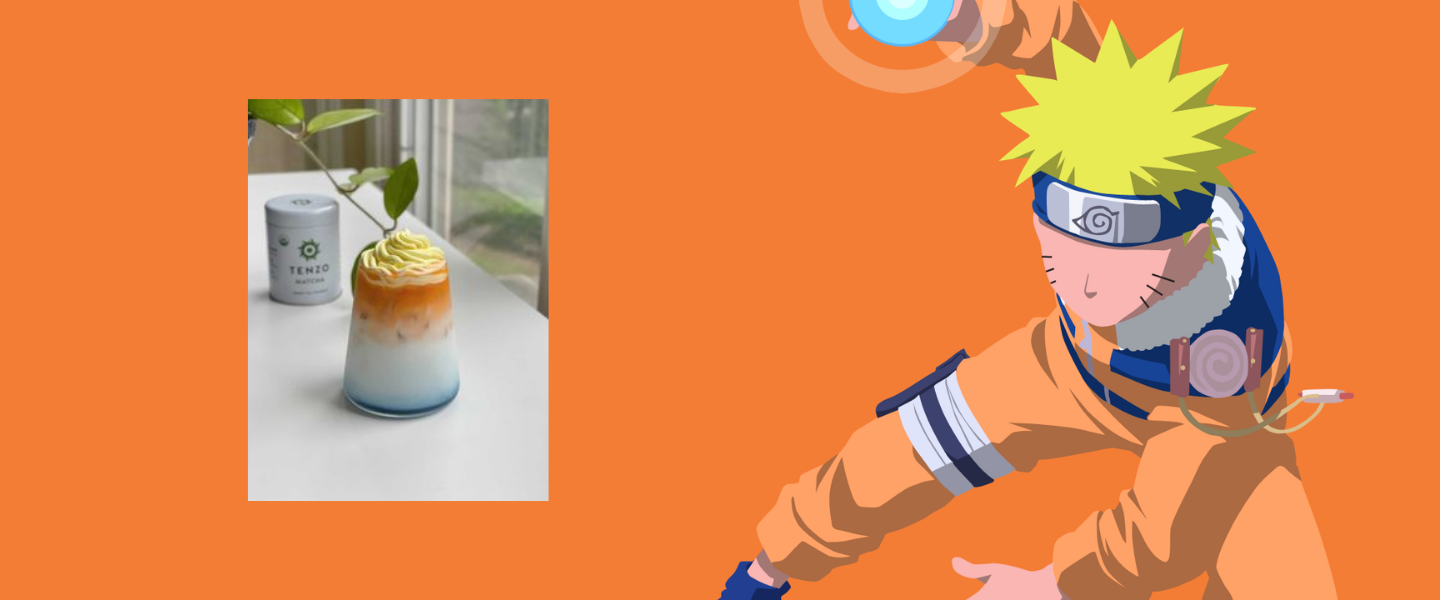 We're excited every single time a recipe creator shares their unique matcha creations with us, but certain ones stand out more than others, and this is one of those. We went on a hunt to find the prefect creator to bring the greatest anime ninja into our world, and wow did they deliver. Packed with childhood nostalgia and matcha magic, the Matcha Naruto drink is a layered beverage dream.
Although the signature matcha green is disguised in the beautiful blue of butterfly pea powder, we're happy to have a little hidden matcha so that the stunning colors of Naruto himself can shine. Unsurprisingly though, it's just as delicious as it is beautiful. Sit down for a solo Naruto binge with a beverage worthy of the manga mania, or make several Matcha Narutos and invite some friends to join in on the fun. But, even without a virtual accompaniment, it hits the spot. 
Ingredients 
2 ounces Butterfly Pea Tea

¼  teaspoon

Tenzo Matcha

2 ounces Thai tea

6 ounces milk of choice

Honey (optional)

½ cup Heavy whipping cream

2 teaspoons sugar

1 drop yellow food coloring (natural alternative, use an Organic Goldenberry Powder)

Ice
Directions
Mix matcha with 1 ounce water.

Brew Butterfly tea (add honey/sweetener if desired).

Add matcha to the Butterfly tea.

Add ice to the glass with the above tea mixture. 

Pour 8 ounces of milk over the ice.

Brew Thai Tea  (add honey/sweetener if desired).

Add 2 ounces of Thai tea to the glass.

In a separate container, whip together the cream, sugar, and food coloring.

Top the drink with the yellow whipped cream.
This isn't some unachievable, social media magic drink. You can make this right from your home base and enjoy the exact same beverage you see here, just follow the video. To make it vegan-friendly, you can swap out the heavy cream for coconut cream. Just make sure that you have your matcha ready to go because we have a feeling that this is going to become one of your new favorites.