Tenzo Matcha Bliss Balls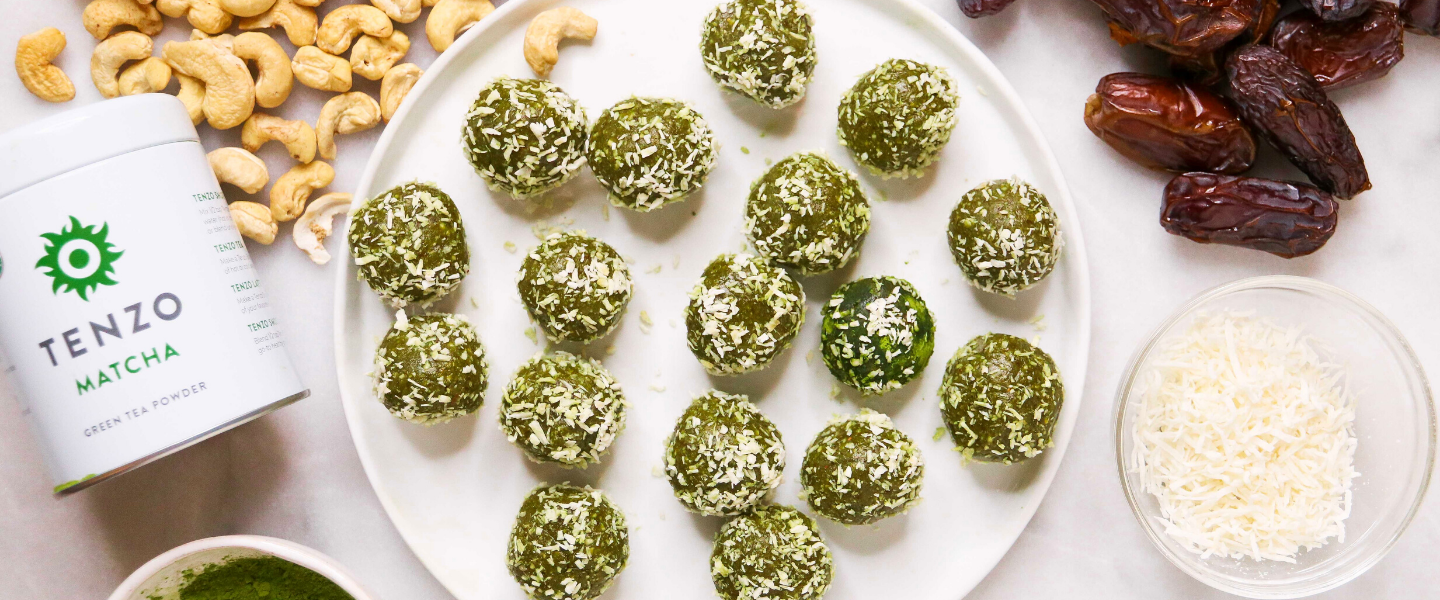 We know you're out there working, studying, and playing hard in addition to keeping that immune system in tip-top shape. You're doing a great job, Tenzos. We're proud of you and hoping you're cranking on your goals for 2022. Here's a wellness tip for the week to keep you moving forward, easy energy bites powered by matcha. They are full of nutrients, high in protein, with healthy carbs, fats, and fiber. Make and take these on the go for a natural energy boost. They're simple to make so give it a try. We believe in you.
Matcha Bliss balls

Ingredients:
1 cup cashews
12 large medjool dates- pitted
½ cup coconut shreds
2 tsp Tenzo matcha powder
1 tbsp coconut oil

Instructions:
Combine ingredients in a food processor until dough sticks together. Take a scoop of dough and form into about 1" balls then coat with (more) coconut shreds before serving. Store in the fridge or eat!
Thank you to Kaylie for another wonderful and delicious matcha drink. You can follow her on Instagram to see more of her recipes. And, take the chance to stock up on matcha now.