Sweet and Sour Coconut Matcha Latte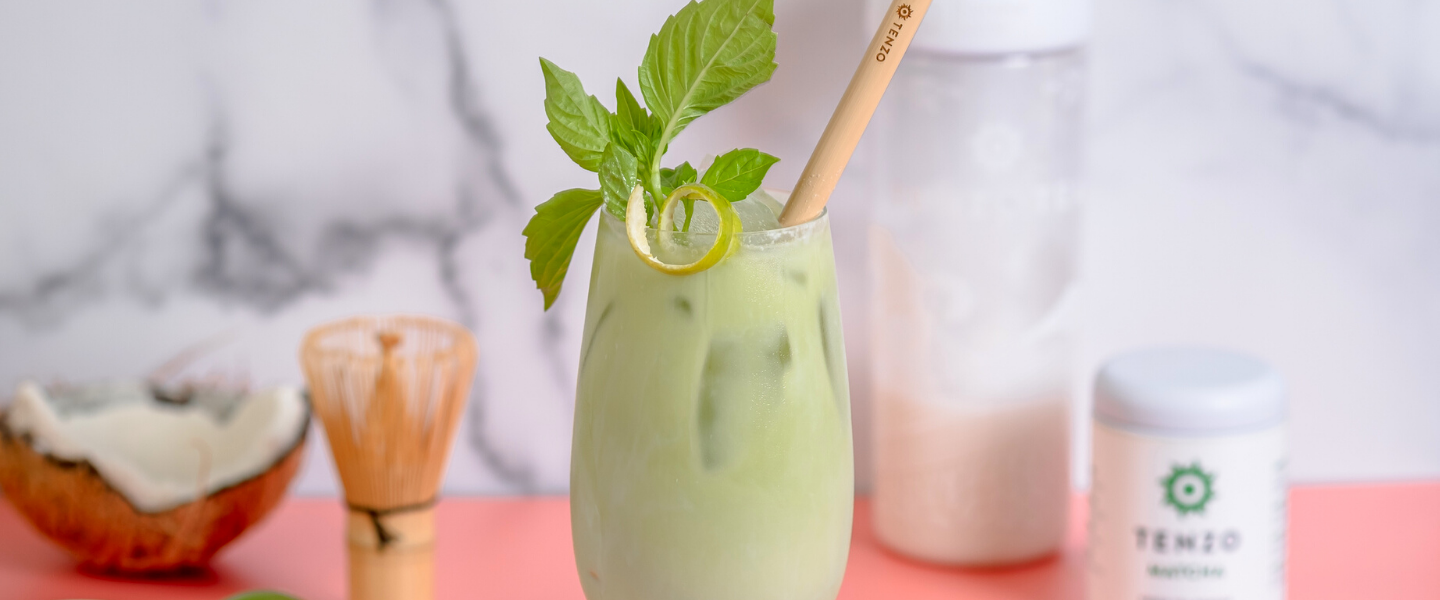 We're not lying when we say that this is the perfect combination of sweet and sour. We might be biased, but we're definitely not making it up. In addition to enjoying a tangy and refreshing beverage, you'll also experience the many, many benefits of a matcha-made drink. A calm focus, powered by a sustained flow of energy. What more could you ask for? If you were thinking a delicious taste, you've come to the right place.  The classic combination of honey and ginger effortlessly tingles the tastebuds, while a healthy dose of lime juice follows things up with a mouth-puckering punch. And, to finish it all off, you'll have the soothingly sweet duo of coconut and matcha. This drink is a roller coaster with no minimum height to ride. So, hop aboard and mix up your day with a Sweet and Sour Coconut Latte.
10 oz. coconut water
4 oz. lite coconut milk
1 tbsp of honey
1 lime
1-2 slices of ginger
1 scoop of matcha
1 scoop of ice
Brew 1 scoop of matcha with 2 oz. of coconut water.
Squeeze the lime juice into a shaker.
Crush and add the ginger slices
Add the coconut milk, 8 oz. of coconut water, and honey. Shake well.
Add more lime juice or honey to taste. Make sure to mix well before you continue.
Add ice into a glass.
Pour mixture.
Top with matcha.
Sip and enjoy.
There you have it. Five simple steps later and you're living a life of health and luxury. We'll maybe not yet but you're on your way. This matcha drink is easily mistaken for a barista masterpiece, but you don't have to have Starbucks skills to brew up this beverage. Sweet and sour is the perfect duo for adding a little pizzazz to your day and dare we say it, a matcha made in heaven. 
If you want more recipes like this one, give Chhavy Sinuoun ( @floristabythebar ) a follow on Instagram. After all, this is her baby. We just provided the matcha.