Strawberry Coconut Cream Matcha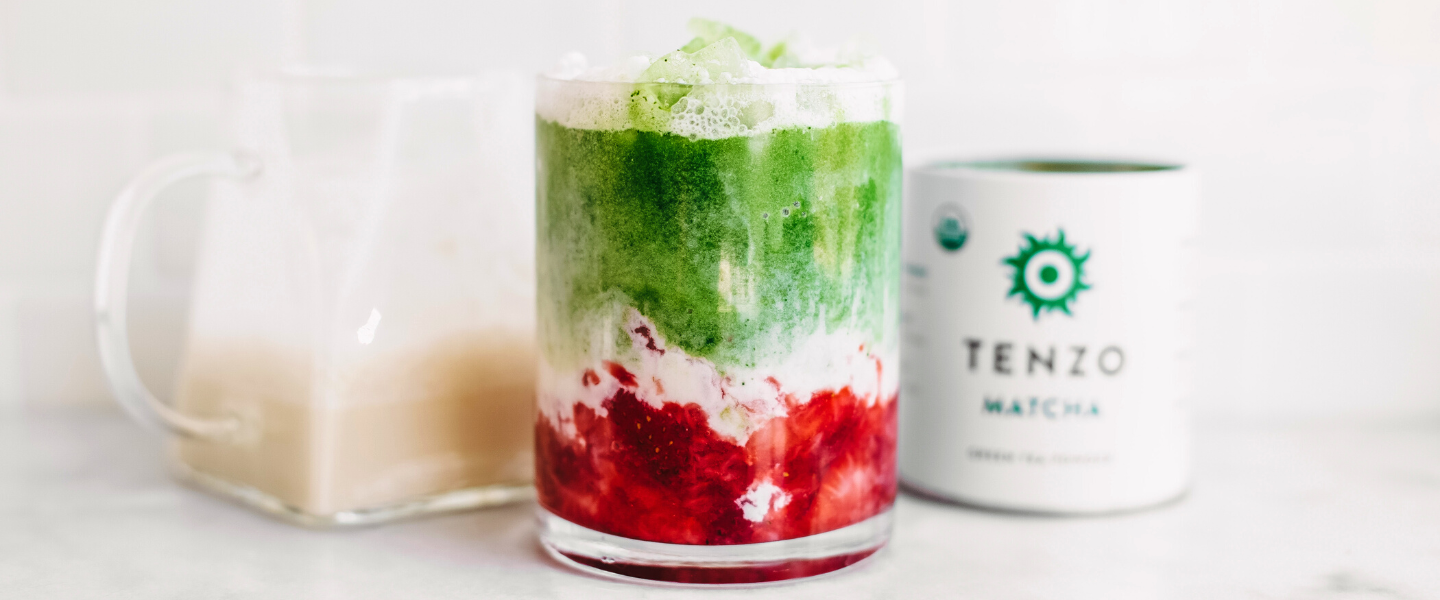 Fat! Are you working healthy fats into your eating plan? Why not drink it? Coconut milk and matcha make such a dreamy creamy pairing, that we seriously want you to try this recipe. Packed with fat, calories, and flavor, coconut milk delivers with health benefits like potentially assisting with weight loss. Say what? Yes, you read that right. This fat-packed dairy alternative helps you feel full, helps burn calories, is packed with antioxidants, and sustains you while exercising. Don't fear the fat grams. To make this beverage irresistible, we added fresh strawberries, maple syrup, and vanilla. Whip up this drink on a sunny weekend before heading out for a long hike or bike ride. Thrive on the calories and caffeine. Take a sip. Tenzo makes life better. Better every day..
Strawberry Coconut Cream Matcha
Ingredients:
1/2 cup sliced strawberries
1/3 cup full fat canned coconut milk
1 tbsp maple syrup or to taste
1/4 tsp vanilla powder
1 tsp Tenzo matcha tea powder
2 oz hot water
Ice to fill the glass
Instructions:
Fill the bottom of a glass with sliced strawberries, then use a muddler to mash strawberries in the bottom of the glass. In a separate glass, whisk together Tenzo matcha tea powder with hot water until well combined. In a separate glass, whisk together coconut milk, maple syrup, and vanilla powder until thick and foamy. Fill the glass with ice, then pour coconut mixture over top, top off with matcha tea mixture, and serve!
Thank you to Kaylie for another wonderful and delicious matcha drink. You can follow her on Instagram to see more of her recipes. And, take the chance to stock up on matcha now.