Sparkling Blood Orange Matcha Lemonade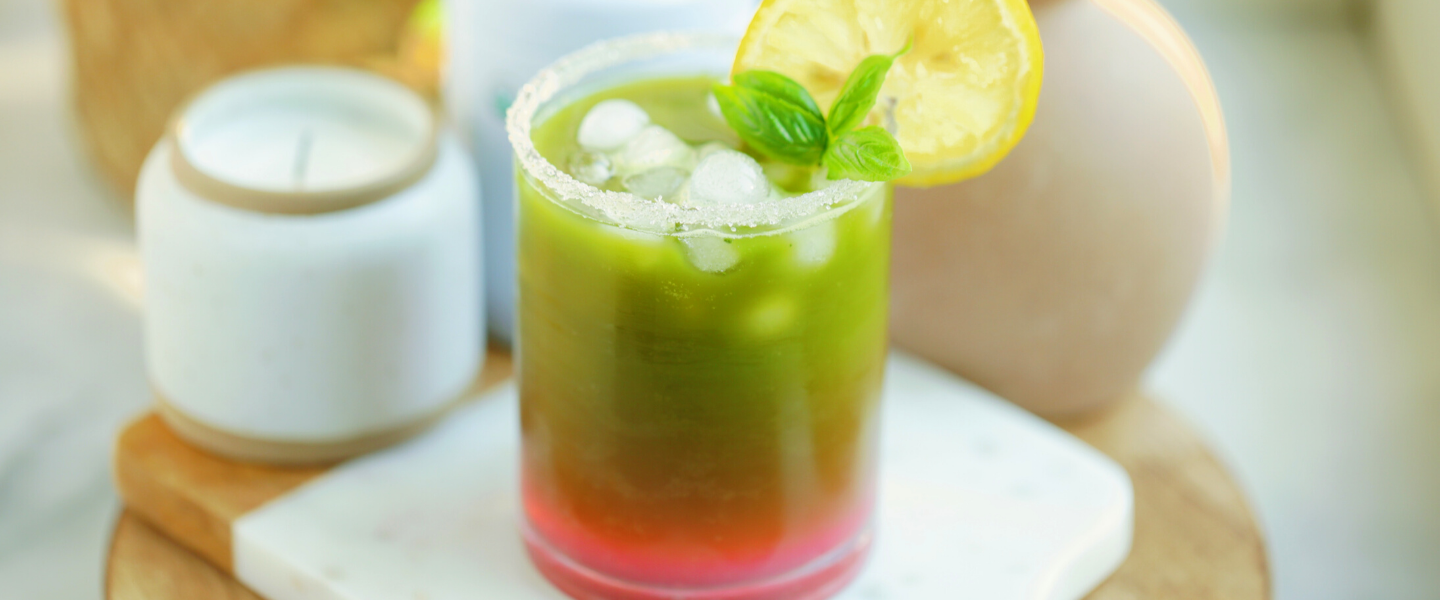 Inconspicuous from the outside, with a ruby red center, blood oranges are an elevated version of their less colorful cousins. And, this drink is an elevated version of its less flavorful relatives. Sparkling water and blood orange are the perfect way to spice up a boring old lemonade. Whisk a little matcha in there, and you've stumbled onto something revolutionary. Give yourself the energy you crave in a happy-hour-ready mocktail that's just as deliciously tasty as it is elegant. If you wanted a new drink to spice up your routine, you've found it. The Sparkling Blood Orange Matcha Lemonade is fresh, fruity, and fit for a king.
Sparkling Blood Orange Matcha Lemonade
Ingredients:
Ice cubes (as many as desired)
Sugar and lemon juice for rim of glass
Sparkling blood orange lemonade (fill glass halfway)
Pineapple coconut water (fill glass ¼ way)
Tenzo Matcha tea (fill glass ¼ way)
Stevia for sweetener (optional)
Instructions:
Run half a lemon along the edge of a glass and then dip it in sugar. Fill the cup with ice cubes, then fill the glass halfway up with sparkling blood orange lemonade. Fill the rest of the glass up with half pineapple coconut water and half matcha tea (mix ½ teaspoon matcha powder and ½ cup water together with an electric whisk until well combined). Add stevia for sweetener, if desired. 
Tickle your tastebuds and fuel your body & mind with this bubbly beverage. And, just look at how easy it is to make. Thank you to Kaylie for giving us yet another delicious way to enjoy our favorite tea. Head on over to her Instagram for even more ways to mix up your matcha. But, you can't enjoy new matcha drinks without any matcha to make them. So, head on over here and get yourself some ceremonial grade matcha for the caffeine you crave and the taste you want.