Raspberry Peppermint Matcha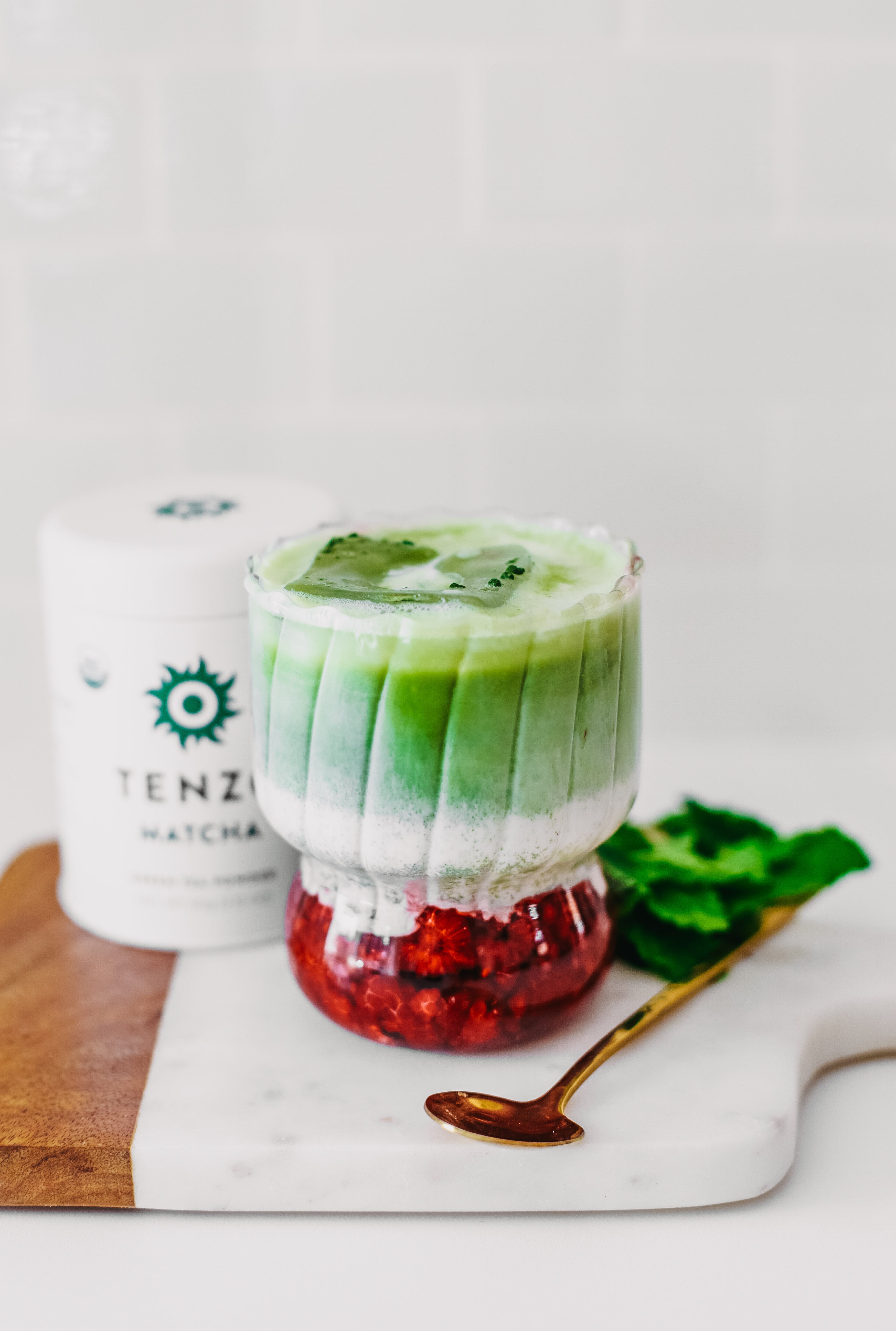 Raspberry Peppermint Matcha
Posted on December 17, 2022 | by Lori Hanemann
If you're looking for a delicious and refreshing drink to enjoy during the holiday season, why not try a raspberry peppermint matcha? The addition of raspberry and peppermint gives this matcha drink a festive twist with a hint of sweetness. Enjoy.
Ingredients:
½ cup frozen raspberries

1 small handful fresh mint leaves

3 tablespoons heavy cream

¼ cup milk (or milk alternative)

1-2 tbsp maple syrup to taste

1 tsp Tenzo Matcha Powder

3 oz water

1 large ice cube (or ice cubes to fill half a glass)
Instructions:
Melt frozen raspberries in the microwave for about 40 seconds, then pour into a glass. 

Add mint leaves, mash with a muddler, then add a large ice cube and maple syrup to sweeten. 

Pour cream and milk into the glass. 

In a separate pitcher add water and matcha powder and whisk together until smooth (I like to use an electric whisk for this), then pour matcha into the glass and serve with a small spoon or straw.
Thank you to Kaylie for another wonderful and delicious matcha drink. You can follow her on Instagram to see more of her recipes. Remember to stock up on Tenzo for all our delicious matcha recipes.