Raspberry Matcha Tea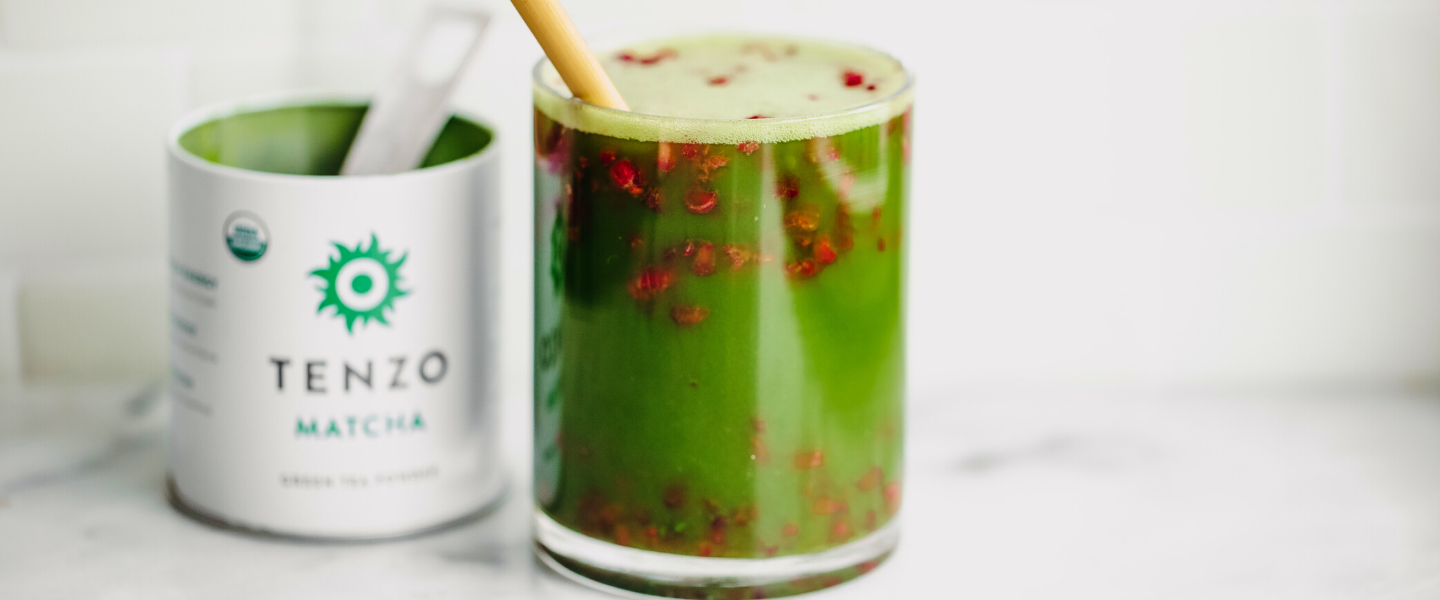 Here's a tasty Tenzo drink which just might leave you feeling smarter. This delightful cold concoction has Lion's mane in it, which is sometimes called the "smart mushroom," as they are believed to help support cognitive function, memory, and attention span.  Use Stevia to add some sweetness, and the raspberries will keep it chill. Be sure to mix well. Sip with mindfulness and gratitude. Cheers.
Raspberry Matcha Tea
Ingredients:
½ cup frozen raspberry crumbles
¼ cup hot water
1 ½ tsp Tenzo matcha tea powder
½ tsp lion's mane
Stevia to sweeten (I use about 8-10 drops)
¼ cup cold water
Instructions:
Pour hot water, matcha tea powder, lion's mane, and stevia into a glass and whisk with an electric mixer, then add cold water. Pour frozen raspberry crumbles into a glass, then top with the matcha mixture and serve- the frozen raspberries will chill the drink and make a nice iced tea!
Thank you to Kaylie for another wonderful and delicious matcha drink. You can follow her on Instagram to see more of her recipes. And, take the chance to stock up on matcha now.